If Devil May Cry 3 Hadn't Been a "Huge Success," Its Development Team Would Have All Quit
We talk with Capcom's Matt Walker about Devil May Cry's past, present, and future.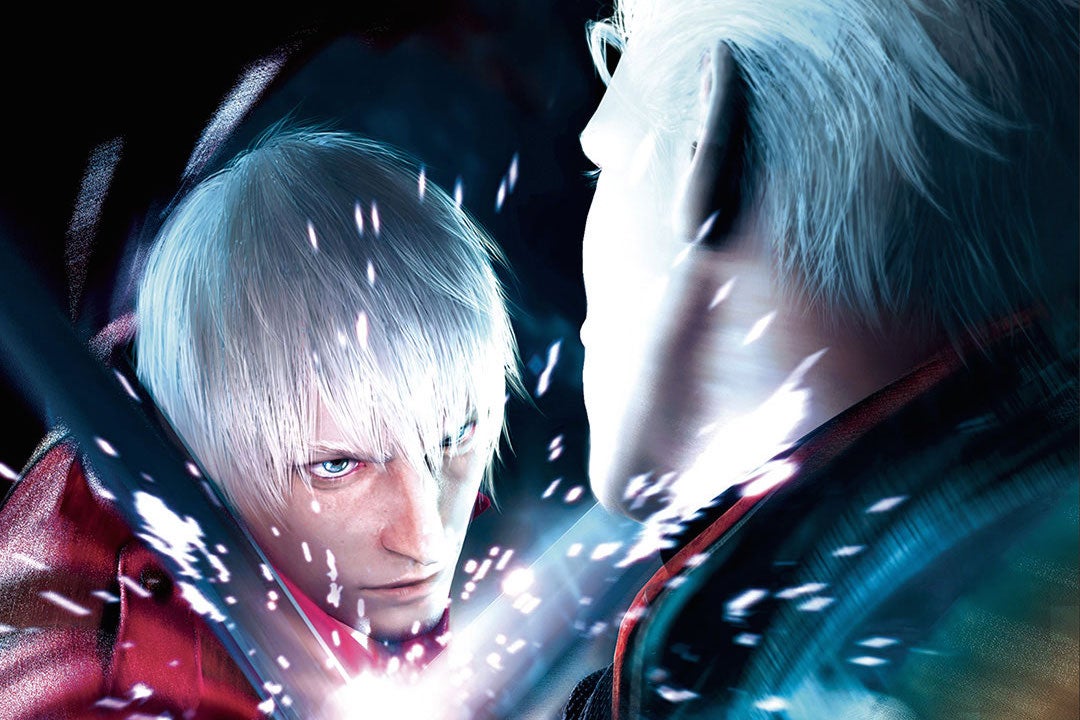 This article first appeared on USgamer, a partner publication of VG247. Some content, such as this article, has been migrated to VG247 for posterity after USgamer's closure - but it has not been edited or further vetted by the VG247 team.
On February 17, Devil May Cry 3 turned 15 years old. It's a milestone anniversary for DMC 3, which was the series' last outing on the PlayStation 2 and is still widely hailed as Dante's best adventure yet. While Hideki Kamiya, now of PlatinumGames, created Devil May Cry and gave a strong foundation for its slick action, DMC 3 was the first title that director Hideaki Itsuno supervised start-to-finish. Ultimately, the clarity of his team's vision practically redefined the series.
The big anniversary isn't the only reason why it's worth looking back on DMC 3 now. After several years of near-silence, we've been in something of a Devil May Cry renaissance of late: Capcom's releasing a revamped version of DMC 3's Special Edition for the Nintendo Switch later this week, and last year's debut of DMC 5 saw Capcom and Itsuno breathe new life into the mainline series.
Capcom's Matt Walker, producer on both DMC 5 and DMC 3: Special Edition for the Switch, graciously answered some questions we had about DMC 3's legacy, the Switch port's new co-op and combat switching features, and what Devil May Cry fans should keep an eye out for in the future. Walker even confirms that his zombified visage is going to make a cameo appearance in a certain other Capcom title that's just over a month away from release.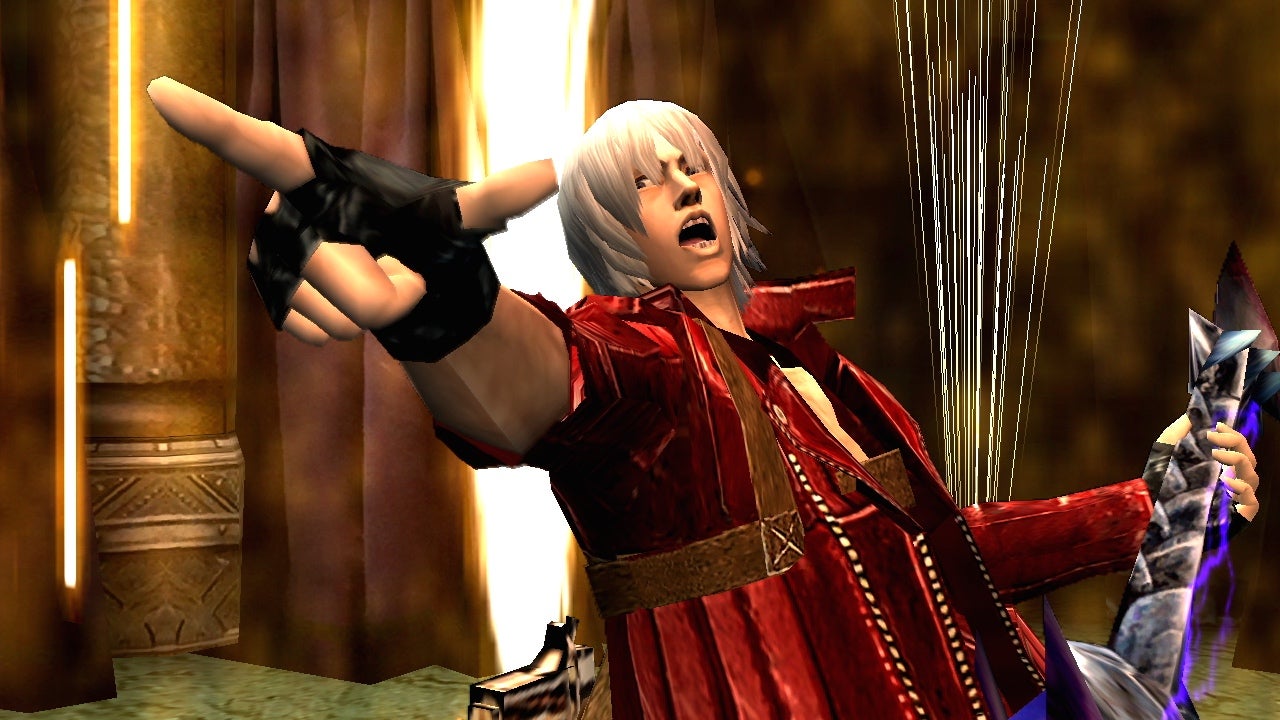 USgamer: Looking back on DMC 3's 15th anniversary, what strikes you as the biggest lasting impact it had on the series' trajectory?
Matt Walker: There's so much that DMC 3 did to set the course for the series that it's really hard to pick one thing. There's no doubt that the original Devil May Cry established ideas like Dante, Trish, juggle combos, the Devil Trigger and coined the phrase "Stylish Action", but DMC 3 gave us the concept of Dante's switchable styles, including Trickster, Gunslinger, Royal Guard and Swordmaster. It gave us Lady, it gave us the Vergil that we all know (up until DMC 3 all we had ever seen was Vergil's face), and it established the cinematic and narrative tone of the series, including the bombastic Shimomura cutscenes.
For me, what sticks out the most, though, is how it streamlined the idea of switching weapons mid-combo, which I think works so well in concert with the combo's Style Rank to set the frantic pace of Devil May Cry's combat.
With the Switch version's new features, were there technical limitations that would have made them harder to implement back on the PS2, or is that more a result of how the series' design has evolved over time?
According to director Itsuno-san, it would have been difficult to an extent from a hardware perspective at the time, but to be perfectly honest, it's mostly by design that you couldn't switch styles on the fly in DMC 3. While there are certainly hardcore players who are amazing at the game, Itsuno-san felt that you needed to ease players into the concept. In DMC 4 they added that ability to change on the fly for the first time, but part of the reason you play as Dante later, both in that game and in DMC 5, is so that a player can first ease themselves into the combat and gameplay of the game as Nero, and then have access to Dante with his dizzying array of options after you have your bearings.
Hopefully, with DMC 3: SE on Switch, we've struck a balance by making Free Style Mode an option at the beginning. People who aren't accustomed to these kinds of action games can start off in Classic Mode, and then players can choose Free Style Mode to give themselves a new way to enjoy the game once they're comfortable with the gameplay.
In working on the Switch version, did you learn any interesting facts about DMC 3 or stories from its development?
None of this comes from working on the Switch version specifically, but I've been blessed with the opportunity to work closely with Itsuno-san for several years now. Over that amount of time, I've gotten to hear a lot of really interesting stories about the development of numerous Itsuno games.
I think the coolest thing about the development of Devil May Cry 3 is that the team approached it with a go-for-broke attitude, and made it completely according to Itsuno-san's tastes. Itsuno-san wanted to create the best game he could on his own terms—the action, the characters, the story—so they were all created with Itsuno-san's sensibilities. The whole team decided that if they couldn't make DMC 3 a huge success, they would all quit. Luckily, their work seems to have paid off.
Can you talk a bit about Capcom's philosophy for extending the life of its titles with enhanced ports like these, or in the decision to bring DMC 5 to Xbox Game Pass?
With DMC 3: SE, we're really blessed because fans have been overwhelmingly positive about the additions we've made so far, which is fantastic-because ultimately, whatever we make is for them, and I think if players aren't happy, we can find ways to improve. I can't wait to see how this is received critically and commercially once it releases. My friends know I'm a huge Nintendo fan, so I'd get a massive sense of self-satisfaction knowing I got to help out on making a fantastic, well received version of DMC 3 for Nintendo hardware.
While working with Microsoft during Devil May Cry 5, they let us know about different opportunities, including Xbox Game Pass and xCloud, so we jumped on both offers as soon as we could. From what I've seen, Game Pass really does breathe life into player activity for your game after release, which is fantastic for everyone involved. I feel that Microsoft is trying to give players as many options as possible to play Xbox content wherever, whenever, however they want. It'll be great to see how players choose to play as those options mature.
DMC 5 had a strong debut, was well-received by critics, and surely left fans wanting more. Is there anything else fans can expect to see from DMC soon, like perhaps some news of Adi Shankar's animated adaptation?
We're really thankful to the players that Devil May Cry has gotten such a positive reaction since we announced DMC 5. It definitely feels like there's a lot of great momentum that we've built up together. Now we've released DMC and DMC 2 on Switch, DMC 5 is on Game Pass and xCloud currently, and we're just about to release DMC 3: SE with this new content for Nintendo Switch, so it's an exciting time for us here.
All I can say about Adi Shankar's project is that I can't wait to see all of the progress and final cut myself. His work on [Netflix's] Castlevania became a bit of a cultural phenomenon, so I have high hopes for what he does with Devil May Cry as well.
You made a cameo as a zombie in last year's Resident Evil 2 remake—any chance you'll be making another appearance in Resident Evil 3?
Ha! Producer Peter Fabiano really started something when he and some of the Localization team got scanned and put in Resident Evil 7. You know Clancy [Jarvis] is one of our lead Spanish localizers? He also has his own band.
I can confirm that the Matt zombie is indeed in Resident Evil 3, though for more details you should hit up Pete.
This interview has been lightly edited for clarity.