How Dishonored's realistic diversity attracts fans to the darkly beautiful murder family sim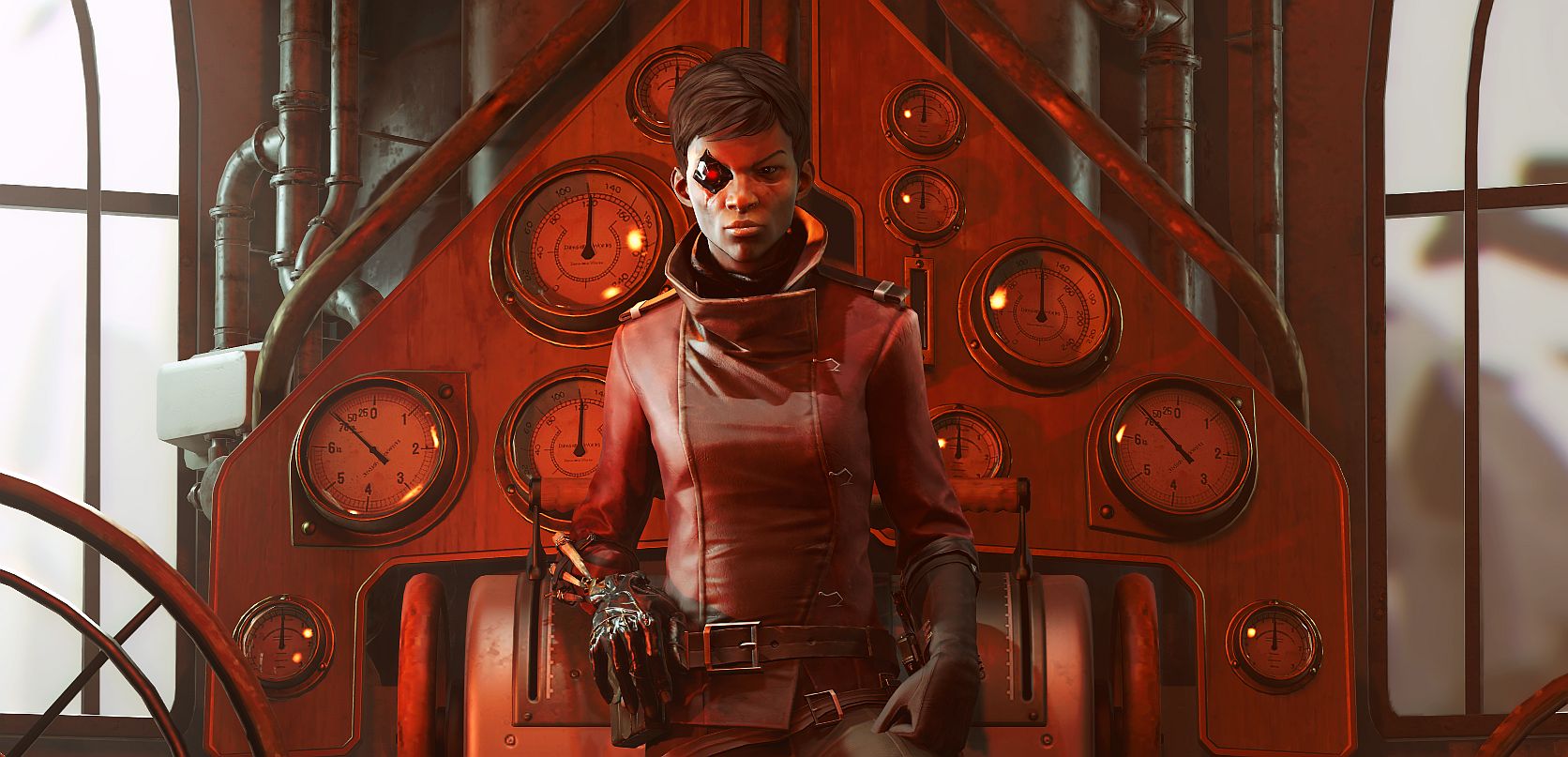 Dishonored, the stabby whalepunk immersive sim, has a fervent fanbase from all walks of life. Why? How?
Harvey Smith likes a lot of the same things I do, which probably explains why I'm mildly obsessed with Dishonored, a world he played a significant role in creating.
"I'm a creature of my generation. I cannot tell you the many endless hours I spent in earlier years fixated on my own heroes, from fantasy or from (half-perceptual) reality," he told us recently.
"By realistic I don't mean narrow, whitewashed fantasy or history, but the real history of the world, which was built in truth by people of all stripes, including interesting women and queer people of every variation."
"Bowie, Lestat, Prince, Elric of Melnibone, Souixsie Sioux, Steerpike, Riff Raff (Richard O'Brien), Dream, Death, Robert Smith, Loki, Kate Bush, Jack of Shadows, Joan Jett, whoever appealed…real or half-imagined; whoever struck a similar chord within me at the time."
This list speaks directly to my not-so-secret heart. I can pick out the themes. There's a fair bit of black involved. Eyeliner features prominently. It resonates perfectly with the darkly beautiful world of Dishonored, and overlaps with the same sort of things I see across my Tumblr Dashboard now that I follow a stack of Dishonored uber-fans - mostly women or non-binary people, in their late teens or early 20's, almost universally from somewhere on the LGBTQA spectrum.
It was these fans who inspired me to reach out to Arkane and ask questions about why Dishonored is so special to specific kinds of people. Why Dishonored has the honour, along with a very small number of other triple-A franchises, of inspiring an almost worshipful outpouring of fan creation from these demographics: GIFsets as devotional offerings, fan art as sacrament, text posts as communion.
"Dishonored fans are interesting and varied. I think when we – me, Raf, and everyone at Arkane – were working on the original game, we were just trying to make a realistic world," Smith said.
"And here by realistic I don't mean narrow, whitewashed fantasy or history, but the real history of the world, which was built in truth by people of all stripes, including interesting women and queer people of every variation."
By the time Arkane was ready to kick off Dishonored 2, it had reason to be confident that this was the right approach.
"We had a stronger sense that we'd struck a chord, and that all kinds of players loved Dishonored and the Empire of the Isles, including people often erase, marginalize, or just not serviced as well, creatively speaking," Smith said.
That's not to say Arkane's creative process was shaped by a deliberate attempt to appeal to a specific group or groups, though, and Smith gently objected to my description of characters like Alexi Mayhew, AKA My Wife, and Mindy Blanchard, AKA My Even Better Wife, as absolute ship bait.
"That's a fun way to look at it," he politely demurred, "But it was a more earnest thing for us. We really wanted to give everyone who wanted to play a chance to look at the world and say, 'hey, someone like me,' or at least, 'hey, someone who might love someone like me.'"
Dishonored is giving a broader range of players a chance to identify with characters, but fandom has a long history of finding someone-like-mes, or even someone-not-like-me-but-whom-I-want-to-see-in-games-anyways, wherever it can. Dishonored leaves plenty of space for fan interpretation of this sort, and Smith seems perfectly content with popular fanon - like the one where Corvo is sad rat dad and Outsider is flirty imp dad to the young Emily Kaldwin of the first game.
"Fantasy Dream Daddies FTW. I'm always happy with the way players take possession of the materials and repurpose it in ways that are meaningful to them," he said.
This brings us back to young Harvey's list of favourites and influences, which he supplied as examples of characters he himself embraced in a similar way.
"Each occupied a position in my pantheon, serving a purpose, and letting me countenance an aspect of myself. Each got me through some time in my life," he said.
Likewise, Dishonored fans are more than welcome to find something to love in Smith and his colleagues' work, now and in the future. Arkane doesn't seem inclined to fall back on the generic space marine protagonist thing any time soon, with Prey sporting a gender choice and hints at queer relationships, and Dishonored: Death of the Outsider once more giving us the chance to play as a woman - and a disabled woman of colour, to boot.
The foregrounding of fan-favourite character Meagan Foster, who played a very important role in Dishonored 2 and - spoilers! - elsewhere in the franchise under her alias Billie Lurke, is part of the inspiration for Dishonored: Death of the Outsider, the upcoming standalone expansion to Dishonored 2. Arkane wanted "to see where she wanted to go, to give her a chance to tell us what she wanted in terms of recapturing a sense of meaning in her life".
"Billie as a character then guided us the rest of the way, going after the man she'd seen as an extended father, Daud, and doing what he could not, going further than he could go," Smith said.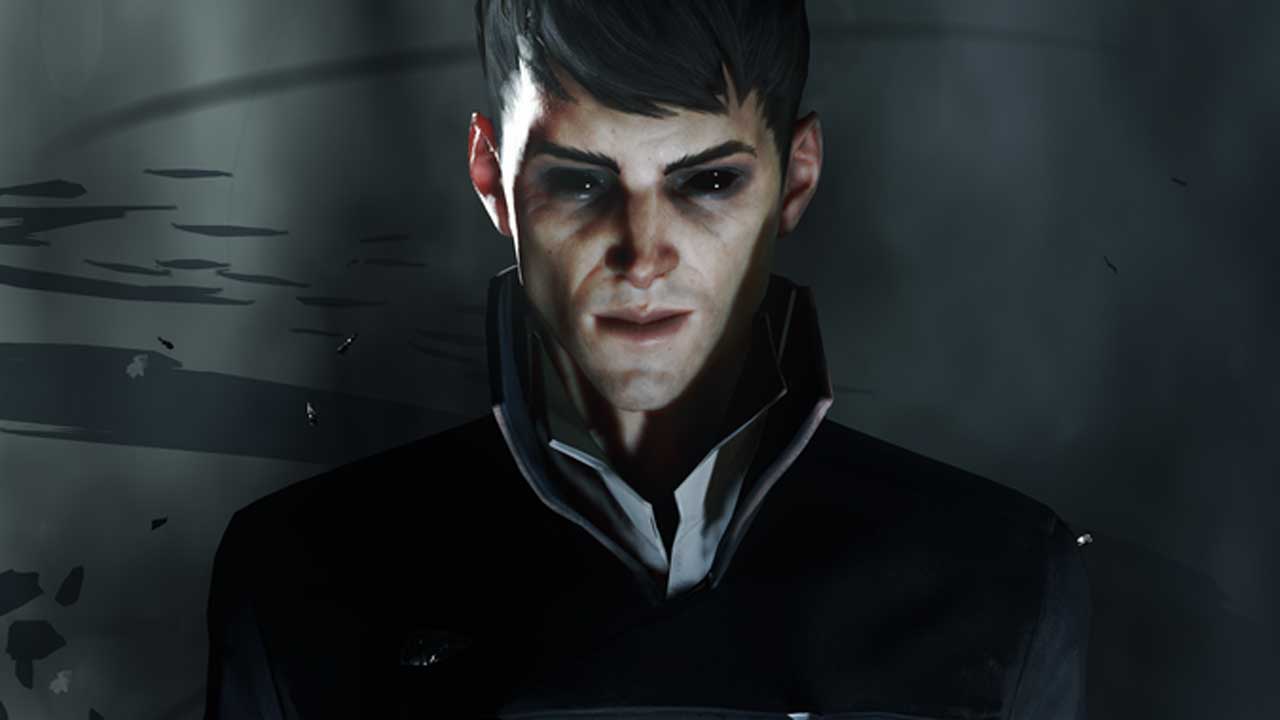 Where Billie's going, apparently, is to a confrontation with the Outsider, initiated by Daud. This idea is something Arkane's been toying with since almost the start of Dishonored 2's pre-production, and it shows in Dishonored 2's narrative as Delilah attempts to usurp the power of the avatar of the Void.
Interestingly, Smith said Arkane's original concept was "ending the life of the Outsider, either through death or re-emergence into the world of people", which suggests we might not have to get stabby with everyone's favourite black-eyed boy, which would save me personally from a great deal of anguish.
"Wait and see. Play at least twice," Smith teased.
Don't do this to me, Harvey.
Dishonored: Death of the Outsider releases September 15 for PC, PS4 and Xbox One.