Here's 10 minutes worth of Horizon Zero Dawn: The Frozen Wilds gameplay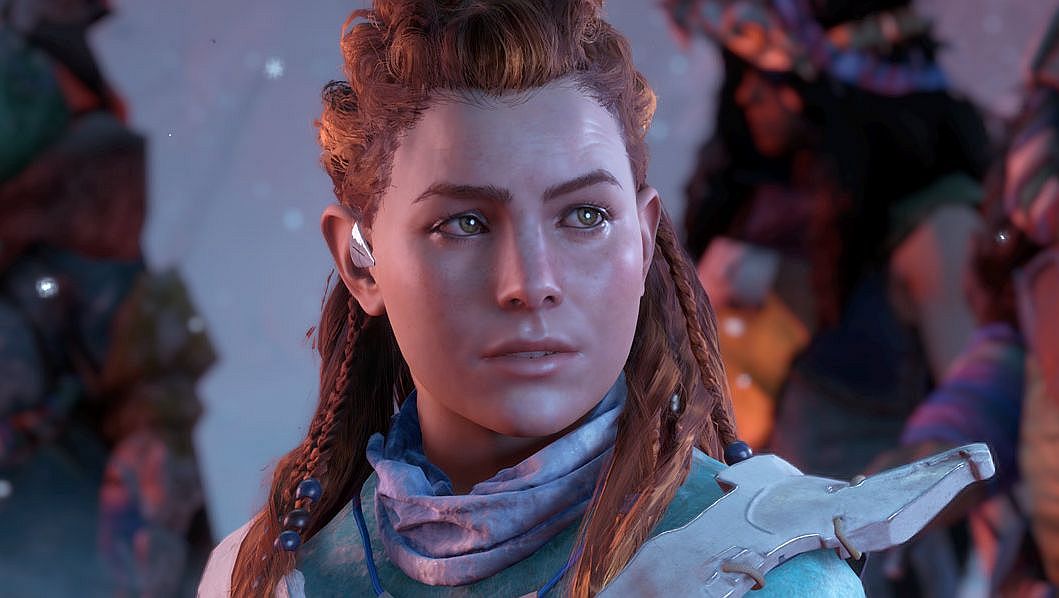 Horizon Zero Dawn: The Frozen Wilds is out next week, and here's a sample of some of the gameplay you can expect.
A video providing a look at 10 minutes of Horizon Zero Dawn: The Frozen Wilds gameplay has been released.
It goes without saying that if you want to remain unspoiled, don't read any further and don't watch the video.
In the gameplay video, Guerrilla Games principal quest designer Tim Stobo and quest designer Blake Rebouche demonstrate one of the quests from the expansion called The Survivor.
At the start of the quest, Aloy meets with the Chieftain of the White Teeth Werak, who informs her that two White Teeth hunters have gone missing. As Aloy investigated the matter, she happens upon a new, and dangerous fire-breathing machine called the Scorcher. This is one of the new mechanical creatures in The Frozen Wilds expansion, and a video for the Scorcher was released just this week.
While adventuring through The Cut, players will notice new weather effects featuring dynamic wind and snow particles, all of which an affect visibility.
Players will also learn new skills as Aloy levels up, and as previously reported, there's a new trait tree which allows Aloy to loot while mounted.
In all, the video is a decent look at what you can expect when the expansion releases next week.
Horizon Zero Dawn: The Frozen Wilds will be released on November 7 and will run you $19.99/£15.99. PS Plus members can save 25% off the standard price.
Alternatively, if you don't own the core game, you can pick up The Frozen Wilds as part of the Horizon Zero Dawn: Complete Edition.
It includes all content from the Digital Deluxe version of the PS4 title along with the aforementioned expansion.
Horizon Zero Dawn: Complete Edition releases in North America on December 5 and on December 6 in Europe. The Complete Edition will cost $49.99 or the regional equivalent.