Halo will still be around "20 years from now" with proper management, says Spencer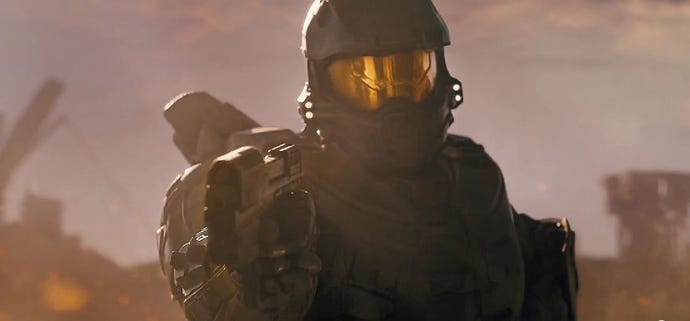 Halo is the reason Xbox exists, according to Phil Spencer, and as Microsoft's "biggest exclusive franchise," the firm wants to make sure the IP is managed properly and not overused.
Speaking in an interview with Gamespot, the Xbox boss said while he doesn't want to see the franchise "burn out" with yearly releases, he also doesn't want it to be underused. Instead, he expects that with proper management, the franchise will still be around "20 years from now."
"We probably have had a Halo release every year for the last few years, but just around the cadence of things, like Spartan Assault and Spartan Strike and obviously Master Chief Collection and the anniversary editions," he said. "In terms of the core releases for us, Halo is somewhat unique to those games.
"I like seeing the ability for us to get excited about a release. It kind of builds to a hype, and then it plays. I don't want to overplay or overuse the franchise. It's a franchise and an IP I expect to be around 20 years from now. I think it has the weight that it can support that, but I think that the franchise then needs to be managed in a way that doesn't burn it out.
"I want to make sure that we're cultivating it and growing it the right way."
Even with such a large, well-known franchise, Spencer said the company has to "earn" the customer with every release "every time," as nothing is a given - even with the Halo IP attached to the title. Spencer feels developers need to keep franchises fresh, otherwise, customers get to the point to where they've "seen enough of it and want to move on to the next thing."
One of the ways Halo 5: Guardians will be kept fresh, is by adding a sense of duration to the game by focusing on multiplayer engagement. Spencer admitted Halo 4 didn't retain players as much as Microsoft had hoped, and the team took this lesson to heart by creating a game that "raises the bar on what you do in terms of stickiness."
This is where Warzone and Arena multiplayer modes in Halo 5 come in: Spencer likens such modes to a service-based offering as they provide players with more content - and a reason to keep coming back - after the core storyline ends.
Halo 5: Guardians will be released on Xbox One October 27, and Microsoft is still being rather coy on when or if it will come to Windows 10, but at least you will able to stream it from your Xbox One to your W10 PC.