Gears 5 never featured any smoking as a result of Rod Fergusson's desire not to glamorise it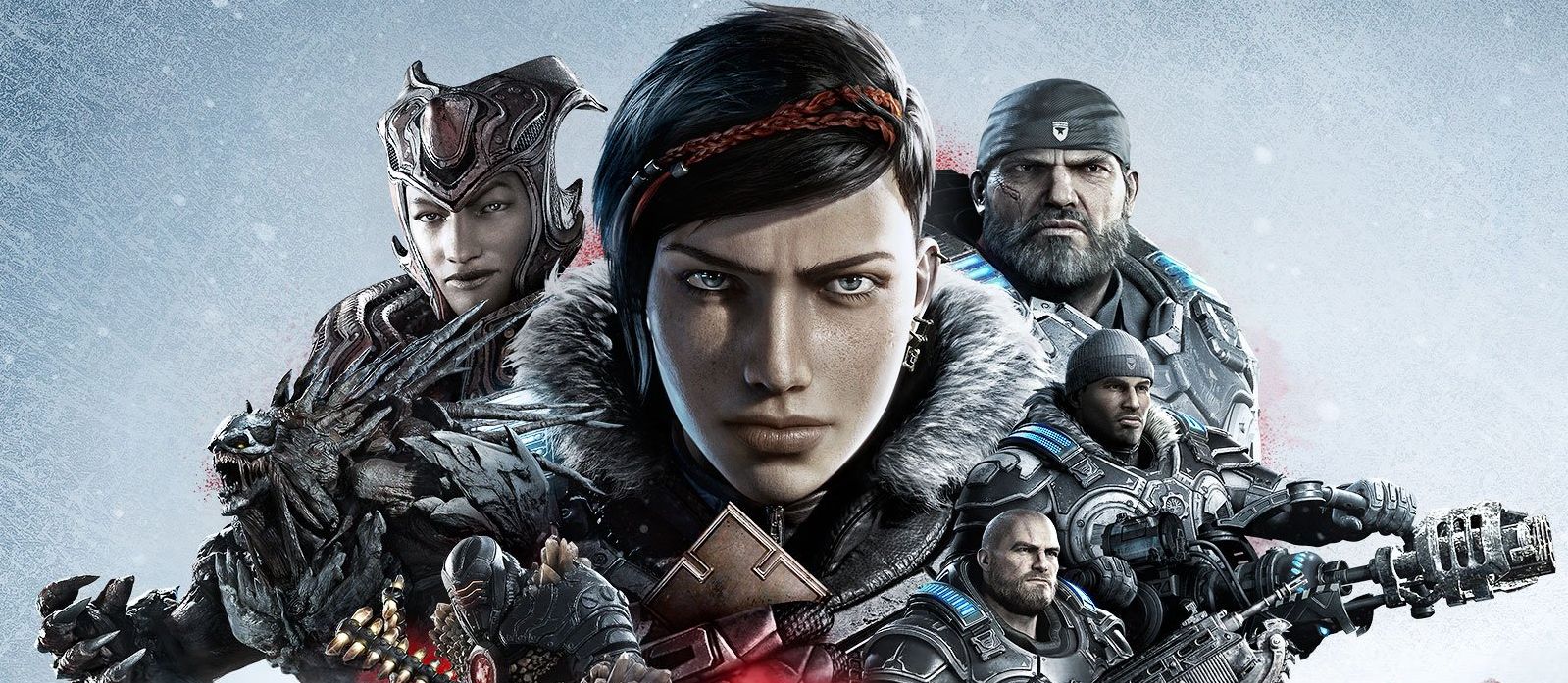 The Coalition studio head Rod Fergusson has clarified why smoking won't be featured in Gears 5.
Update: Though an earlier report suggested The Coalition's decision to not depict smoking in Gears 5 was the result of Truth Initiative's outreach, studio head Rod Fergusson has now revealed that depictions of smoking is something he's always tried to keep away from the series.
"I've been against smoking from the beginning and have worked hard to not make it a part of our franchise," Fergusson wrote on Twitter. "Ever notice that the Dizzy concept art for Gears 2 has a cigarette but the actual character in the game doesn't? I stopped it."
Smoking was not actually removed from Gears 5, it was never there, as Fergusson explained. "Again, no censorship. There was no smoking so nothing was censored," he added in a followup tweet.
Fergusson says he didn't want to glamorise smoking as he personally lost friends (and his own father) to smoking-induced illness.
Simply because I didn't want to glamorize something that is addictive and kill you. Wasn't trying to me any moral police, just reflecting my beliefs after losing friends to lung cancer. If you had the ability to create a world, what would you change?

— Rod Fergusson (@GearsViking) July 12, 2019
You can read the original story below.
Original story: According to Variety, the decision to remove smoking depictions from Gears of War 5 and future Gears titles began when anti-smoking youth advocacy group Truth Initiative reached out to Turner, an esports division that holds broadcasting rights for Gears of War 5. Turner then collaborated with The Coalition to strip smoking depictions from the game.
Research has yet to link violence in video games to violence in real life, however, Truth Initiative's push to remove smoking depictions from entertainment hinges on convincing data that youth are much more likely to smoke in real life when the act is depicted in the media they consume. Like The Coalition, Netflix responded to Truth Initiative's campaign just last week, announcing that it will remove tobacco imagery from future original content.
Studio head Rod Fergusson released a statement regarding the decision, saying, "I've seen firsthand the devastating impact of smoking. It's always been important for me to not use smoking as a narrative device, which is why we made the conscious choice to avoid highlighting or glorifying smoking in 'Gears 5' and throughout the Gears of War Universe moving forward."
Robin Koval, CEO and president of Truth Initiative applauded The Coalition's decision, despite the studio being part of an entertainment landscape that glorifies smoking.
"We are hopeful that this decision will encourage other game developers and streaming tournaments to follow this lead and level up the gaming experience by going tobacco-free," Koval said.
Gears of War 5 launches on September 10 for PC and Xbox One. We tried the new co-op mode Escape and it's... okay.