Final Fantasy 15 sold over 694,000 units at Japanese retail its first week on sale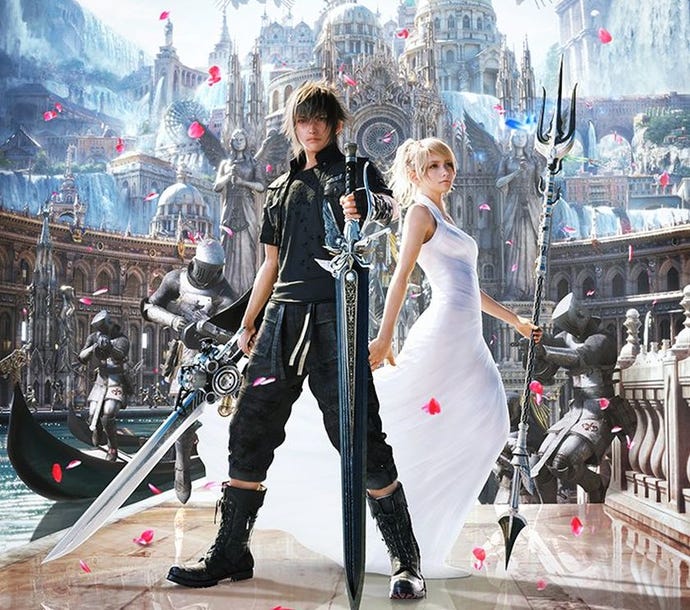 Sales figures for Final Fantasy 15 in Japan have revealed by Media Create.
The retail sales tracking firm posted its weekly report today, and Final Fantasy 15 debuted in two spots on the Top 20 chart.
In first place was the PS4 version of the game, which sold 690,471 units on PS4. This includes both Limited and Bundled Editions of the game, as noted on Gematsu. The Xbox One version of the game came in 19th with 3,791 units sold.
Total units moved in the five days it was on sale during the reporting period came to 694,262 units.
It also helped boost PlayStation 4 sales from 42,102 units the prior week to 118,350 units. Sony announced today 50 million PlayStation 4 consoles have been sold worldwide.
Square Enix announced last week Final Fantasy 15 is the fastest-selling title in the series, with day-one shipments hitting 5 million worldwide. The figure includes digital sales.
It's worth noting Media Create doesn't track digital sales, and the announcement from Square stated the game broke a record for first-day digital sales in Japan. The firm didn't provide actual sales data, just shipped numbers.
NPD figures for the US have not been released, but we expect the report to drop soon.
Final Fantasy 15 was released on November 29 for PS4 and Xbox One.