Final Fantasy 15 glitch reveals new areas of Niflheim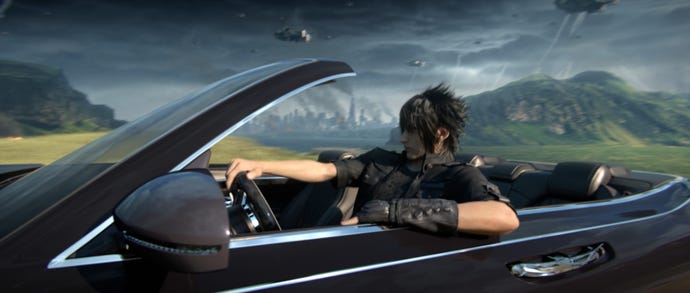 A glitch in Final Fantasy 15 shows off areas that didn't make it into the final cut.
YouTuber Fotm Hero has uploaded a video showing some areas of Niflheim that didn't make it into the released version of Final Fantasy 15.
Thanks to an out-of-bounds glitch, Fotm Hero roams around for just over an hour, showing off some huge areas, although some of them are more fleshed out than others.
You can skip ahead to see the places listed below:
0:00 : Cartanica
12:33 : 3 kilometers before Cartanica station
16:34 : 5 kilometers before Cartanica station (African Savannah looking area)
24:32 : Eusciello (snowy area)
39:30 : Area where Prompto falls from the train
50:56 : Pagla, area where Noct is having a conversation with Ignis on the phone while being on top of the train
56:05 : Tenebrae
The environments might not necessarily have been cut from the main story. We might get to explore them in future DLCs.
You can pick up Final Fantasy 15 now for PS4 and Xbox One.