Final Fantasy 15 gets Afrosword that looks like DJ decks with its own Afrojack soundtrack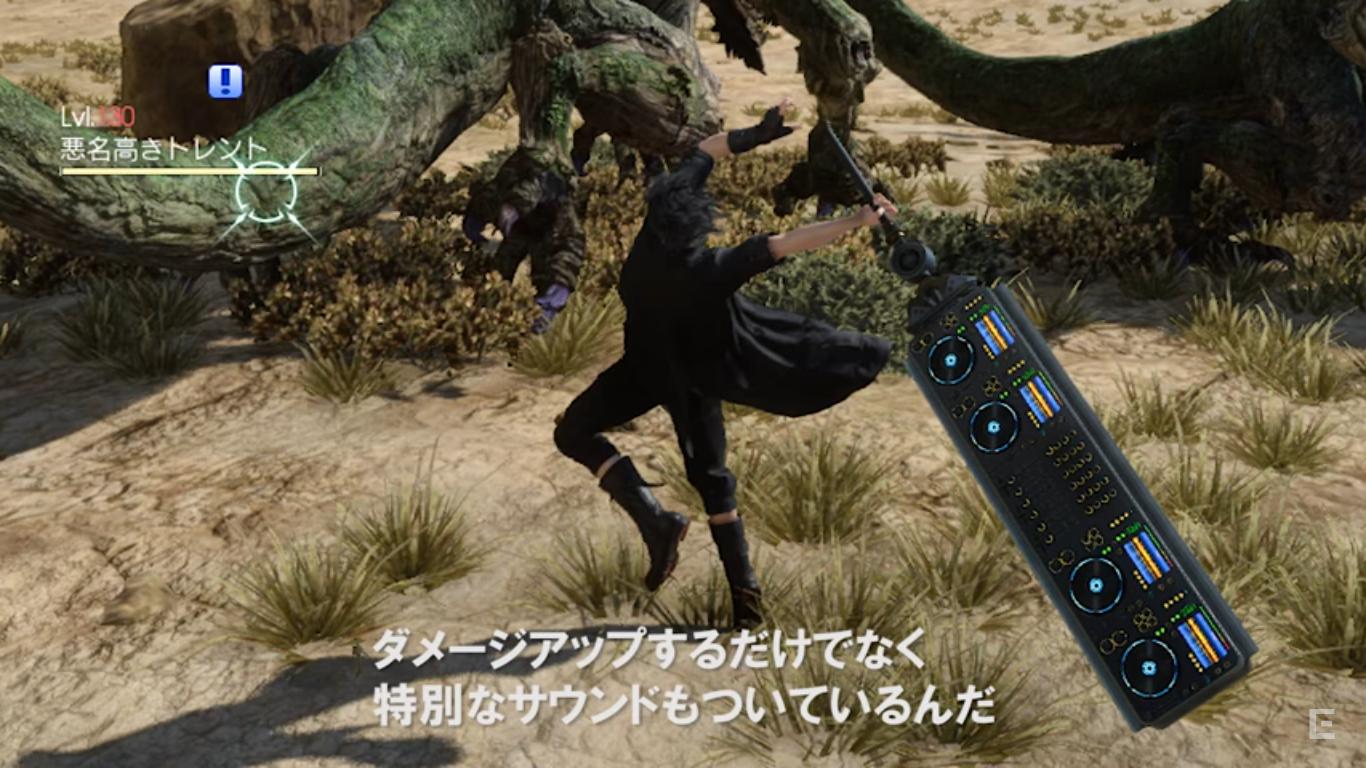 Final Fantasy 15's new great sword is mental.
Final Fantasy 15's next update was detailed last week and amongst the new and improved features, Timed Quests are making a comeback.
Today, the game's official Twitter account revealed that the first reward for the new timed quest will be the Afrosword, a "great sword inspired by Grammy Award winning DJ and Producer Afrojack."
Whipping it out mid-battle will be accompanied by Afrojack's music, so that's exciting if you're a fan.
It deals extra damage apparently. Most likely to your opponent's eyes, inflicted just by looking at it. But we can test that out later this week.