Doom Eternal is 25% off for the week on all formats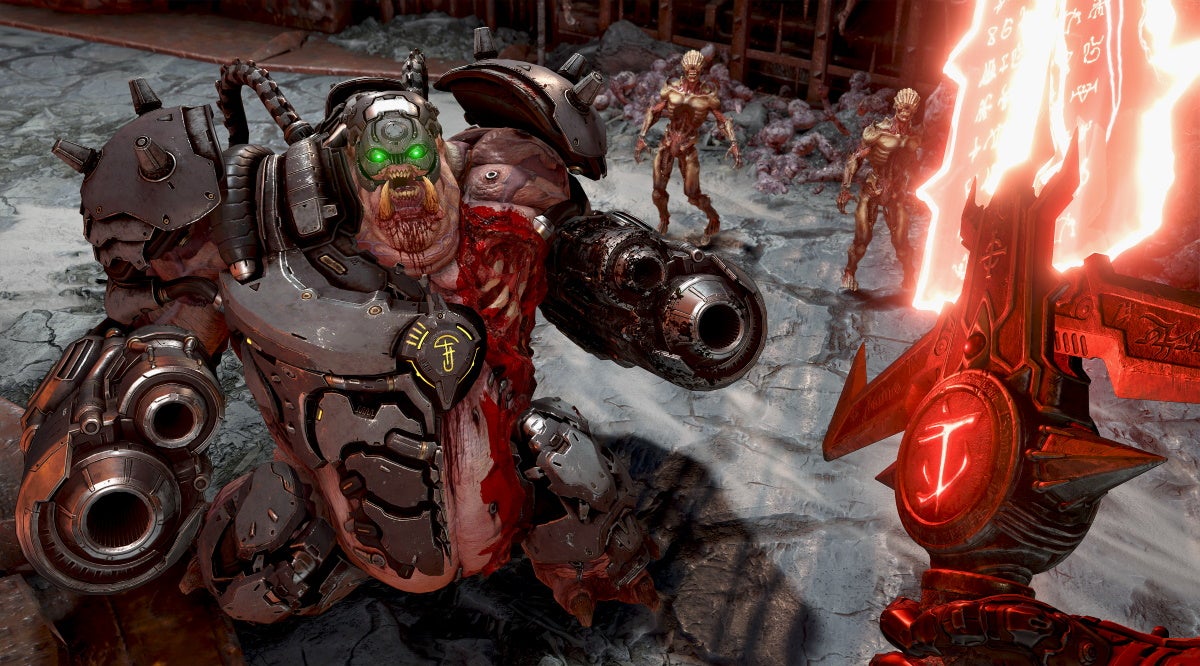 A little over a month after release, Doom Eternal is now up to 25 per cent off on all formats for the next week.
The global price cut on the brilliant and brutal FPS was announced by Bethesda this morning. It's already available on all major digital storefronts, including Steam, PSN and the Microsoft Store.
Some retailers are also matching or beating this offer on physical copies. That way you can grab yourself a saving and have it lined up in your collection at home, too. I've put all the best prices below:
If you've been on the fence about any ripping and tearing, that price should easily seal your fate. It's a ridiculous shooter that delivers "cathartic combat, passable platforming, and stupid swimming" according to Kirk in his Doom Eternal review. The emphasis there is definitely on the exquisite combat.
Over the last few weeks, though, the game has been mired in controversy over the release of the Doom Eternal soundtrack. Its release had already been delayed and when it was finally made available in April fans noticed some issues with the mixing of certain tracks.
It slowly came to light that Doom Eternal's composer, Mick Gordon, had not mixed every track on the album. His comments on Twitter also seemed to imply that his relationship with id Software had soured and they would never work together again.
Then, on Monday, Doom Eternal executive producer Marty Stratton posted a statement on Reddit to address the controversy. It's a lengthy and detailed read, but it details a breakdown between the composer and developer as the OST was put together – including disagreements over track choices and missed deadlines.
Altogether, it's a disappointing situation for everyone involved. Doom Eternal is a terrific game and a worthy follow-up to the 2016 reboot. Mick's bombastic score is, undeniably, a huge part of that too.
This disagreement should not distract from the quality of the game, though. Get it cheap while you can and have a blast.
Meanwhile, you can always find more gaming offers over at Jelly Deals. We've got guides to finding the best PS4 external hard drive, the best price for Xbox Game Pass Ultimate and a look at all the PS5 pre-order info you could possibly need.