Diablo, Torchlight devs reveal new space game Rebel Galaxy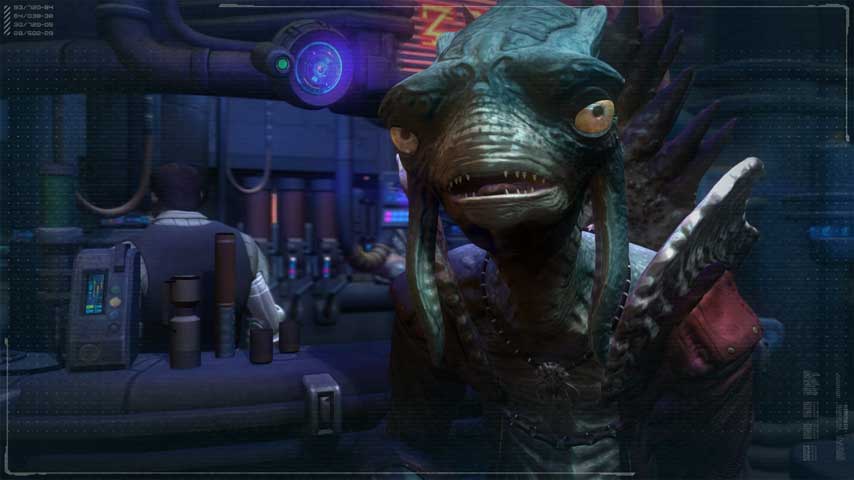 Blizzard North and Runic Games veterans Travis Baldree and Erich Schaefer have revealed their latest project.
The Diablo and Torchlight developers, who left Runic Games earlier this year, have founded a new studio called Double Damage Games, and are working on a new game called Rebel Galaxy.
Polygon reports the sci-fi RPG has players captaining huge ships staffed by hundreds of NPCs, navigating randomly generated galaxies.
Players will engage in multi-ship battles, work with or against various factions they encounter, and generally live space life as they see fit. They'll be able to customise their ships weapons, but also shields, engines and other secondary systems. It sounds like combat plays out a little like ship battles in Assassin's Creed, although I may be misinterpreting.
If battle isn't your bag, you could try diplomacy. Conversations will have dialogue trees with consequences, allowing players to craft a unique story. The game's story will end in a final boss encounter, but players may be able to continue roaming the galaxy thereafter.
This might not sound much like the Diabloesque you were expecting, but Rebel Galaxy does have a randomly generated loot cycle. You m ay as well sign away your life now.
Baldree and Schaefer are largely developing the game on their tod, with some assistance from contractors. Rebel Galaxy is expected on PC and PS4 in 2015.