Torchlight dev co-founders Baldree and Schaefer announce departure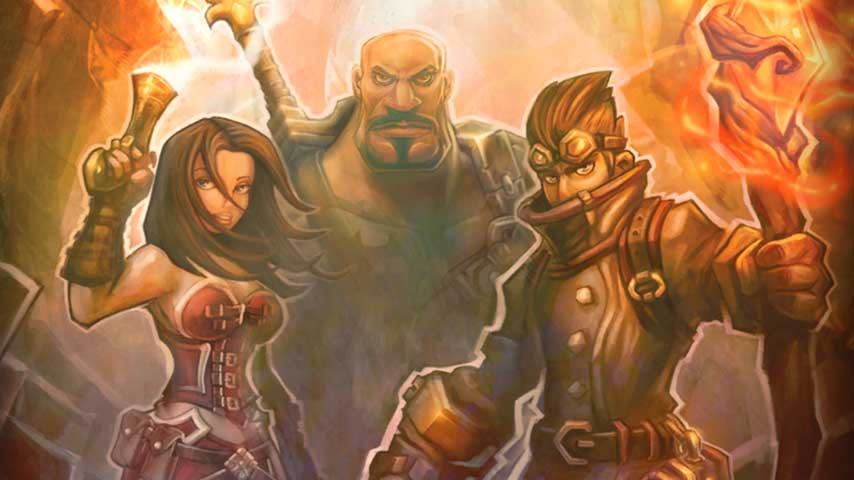 Runic Games founders Travis Baldree and Erich Schaefer have announced their departure from the Torchlight developer.
Schaefer and Baldree's departures appear to be entirely amicable.
"It is with the strangest mixture of elation, fondness, fear, and bitter-sweetness that I'm announcing my departure from Runic Games, a company which I co-founded nearly six years ago, and have led as its President and lead engineer ever since," Baldree wrote on the developer's forums.
"I should say from the outset that this is an amicable departure, that I consider the amazing team at Runic my friends and family, and that it is a privilege that they've let me get away with running the place for this long."
The two have not detailed their next project, but Baldree said the pair are leaving Runic as "equal partner"s, and Baldree's new email address suggest the two have started a new indie called Double Damage Games.
"I'm personally excited - oh, hell, I'm SUPER-STOKED - to be getting back to smaller-scale development, where I can wear many, many hats performing many, many different kinds of tasks," Baldree said.
"Working within the boundaries of limited means and resources is the best fun I've ever had, and that sort of work satisfies me in a fundamental way - I can't wait to be working that way again."
Baldree also expressed his affection and admiration for the team at Runic, as well as his confidence in their ongoing success without him. He also praised Perfect World, which backed the company from the start.
"I'd also like to thank Perfect World, who have been the best partner Runic Games could have hoped to find, and have been unfailingly supportive of us over the years, no matter how many curveballs I have thrown their way," he said.
"It's my wish that I can maintain a great relationship with you all going forward."
Baldree's last day at Runic will be April 2.
Runic Games is responsible for Torchlight and its sequel, and was at one stage working on a an MMO set in the Torchlight universe before abandoning the project in favour of multiplayer support for Torchlight 2. Its current projects are unknown.
The developer was formed in 2008 by Baldree, Blizzard North founders Erich and Max Schaefer, and Peter Hu. Hu and Max Schaefer, Runic's CEO, appear to be staying on. Much of Runic's staff were once members of Flagship Studios, where they produced Mythos.