Before Star Wars: Battlefront 2, an indie dev pitched a Star Wars space combat game to EA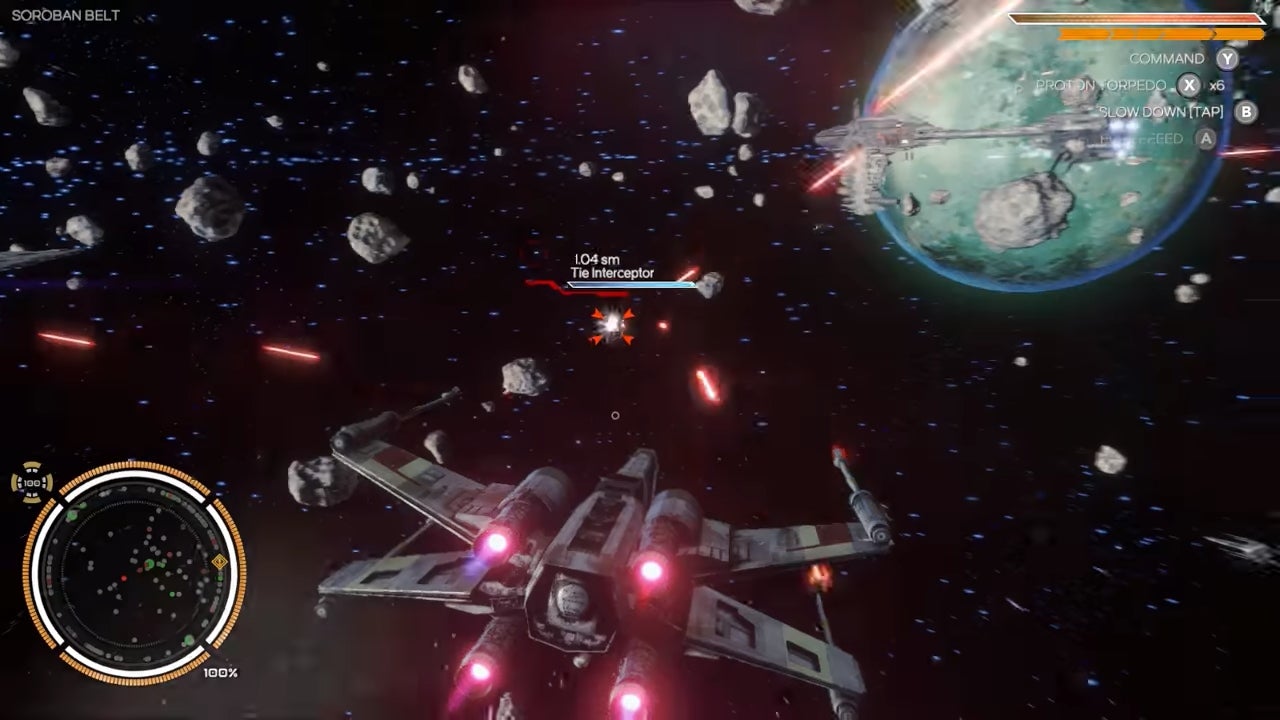 Double Damage, the indie team behind Rebel Galaxy, had at one point pitched EA on a modern take on the classic X-Wing game.
The studio created a short video in 2016 as way of showing EA what a space combat game in the Star Wars universe could look like. Double Damage obviously had experience in space combat with Rebel Galaxy, and you'll even recognise many of the UI elements if you played that game.
Studio head Travis Baldree told Kotaku that the game would have kept the campaign structure the original X-Wing is known for, but modernise it with checkpoints. The studio had also planned to adapt the controls to a game pad. The pitch video, which you can see below, took around two-three weeks to finish.
Baldree said that the team used assets "cobbled together from a variety of sources". "It was a long-shot, and we had near-nil hopes that it would be seriously considered, but we probably did it to please ourselves rather than out of any hope that it would get greenlit," said Baldree.
"EA was very gracious in listening, but it never came to anything, and we moved on."
Star Wars: Battlefront 2 has a space combat game mode, called Starfighter Assault. It was handled by Criterion, and is actually among the highlights in an otherwise mediocre game.