Destiny's April update has 335 Light, new Prison of Elders challenges, more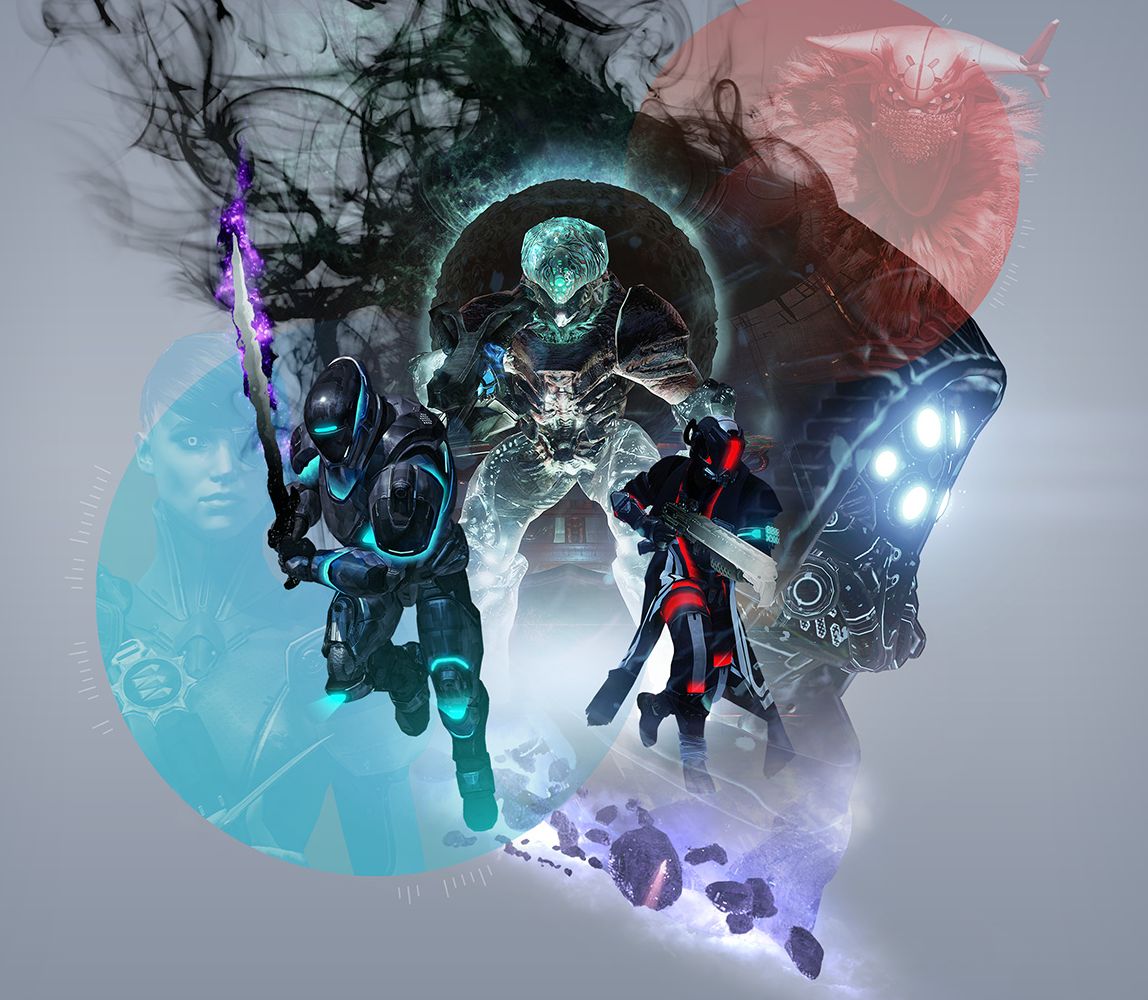 During Bungie's Destiny livestream today, the developer confirmed a new max Light level, and showed new Prison of Elders content and revealed a new PlayStation-exclusive quest.
In the video above, Arekkz runs down the most important information from the stream in case you aren't too keen on reading the full report below.
According to the stream, the Light level will be raised from 320 to 335. Players will be able to reach this level during the new mode Challenge of the Elders which is part of the Prison of Elders revamp.
First up with Prison of the Elders, players will need to visit Variks the Loyal at the new Eververse Trading Company outpost in the Reef. He wants players to battle it out with a bunch of Taken in a level 41 challenge.
There will be a matchmaking feature for the arena, and the recommended Light is 260. He will also offer players bounties which net House of Judgment reputation. Checkpoints have been added to POE per player request, so that's good news.
The new level 42 arena Challenge of the Elders mentioned above suggest the player be 42 with a 320 Light level. There will only be three rounds, and players will play for points, and points will earn gear. Bungie plans to provide 16 weeks of challenges for the Prison of Elders which will stretch out over a four month period.
Prison of Elders will be the main end game activity and source for 335 items. The new PoE comes in levels 41 and 42, and the Level 41 has Matchmaking and just like the usual PoE format.
Similar to Trials of Osiris, player progress will be tracked on a scorecard called the Elders' Sigil. When fireteams hit a certain point total, Variks will hand out some nice goodies, but note that the totals will be reset once per week.
High Score and Cumulative Score are the two numbers tracked. High Score is 30,000, and is earned per run, by the Strike team. It will award players with a guaranteed 335 Weapon if hit. The cumulative score is 90,000,and earned throughout the week, and will yield a guaranteed 335 Armour piece.
A new Strike called Winter's Run is also on the docket. It is full of Taken and its own special version of the Archon Priest. Another horrible screencap we took of him is posted below.
There will be another new Strike with the April update called Blighted Chalice, and the boss is a rather formidable looking fella named Malok.
Finally, Bungie announced PlayStation players would receive exclusive missions from Petra Venj. Information on this quest line was promised for a later date.
Here's a list giving you a more organized breakdown of what to expect, courtesy of Bungie.
Max Light Level Raised: New challenges demand that you become even more powerful to overcome them. Difficulty and Rewards have both been increased in Prison of Elders, Court of Oryx, Heroic Strikes, Nightfall Strikes, and in the King's Fall Raid, as well as Iron Banner and Trials of Osiris.
Return to the Prison: For the first time, face the Taken and eight updated bosses in a Level 41 version of Prison of Elders. Visit Variks to partake in a brand new mode, Challenge of the Elders, featuring scoring, weekly boss battles, gameplay twists, and rewards. Claim an Elders' Sigil from Variks each week in The Reef, and put your Fireteam to the test against three consecutive boss waves. The bosses and the gameplay modifiers change each week, for a total of sixteen unique encounters. Your score is tracked on the Elders' Sigil, and on Bungie.net Leaderboards.
The Blighted Chalice Strike: The Taken King is dead. Yet still his armies yet claw at our worlds. Even as you led the assault on the Dreadnaught, a powerful would-be Taken Prince fled for the safety of the shadows. Hunt him down before he grows too powerful.
Taken Strike - Winter's Run: A cell, from the Prison of Elders. The Taken now corrupt this territory where the Fallen House of Winter once attempted to raise a powerful Archon Priest. Fight your way to the cell. Stop the Taken surge.
Updated Difficulty and Rewards - King's Fall and Court of Oryx: Kingsfall Normal drops increased to light level 320. Kingsfall Hard drops increased to light level 330. Court of Oryx Artifact Drops increased to light level 335.
Bungie's community manager David "DeeJ" Dague said a recap of today's livestream along with quality screengrabs would be posted tomorrow on Bungie.net.
Two more livetreams focusing on different aspects of the April 12 update to Destiny: The Taken King will take place every Wednesday for the next two weeks at 11am PDT/2pm EDT/6pm UK.
Each stream, like today's, will offer up more information on update 2.2.0's new PvE challenges, rewards, quality of life updates, gear, and more.
Bungie has sent over some nice images showing content featured in today's stream. You can have a look at the galleries in this separate post.