Destiny Xur update: should you buy Red Death?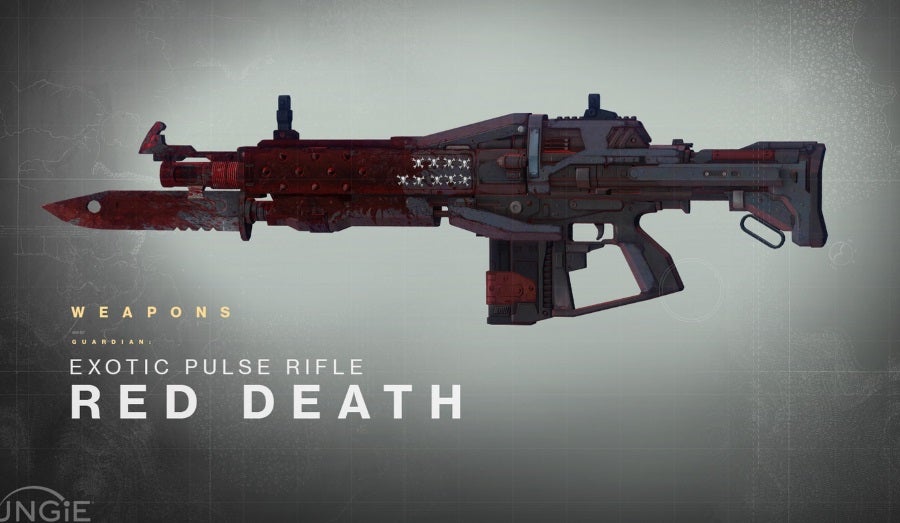 This once formidable pulse rifle is Xur's pick this week. Has it fallen from grace?
Xur's inventory this week includes the pulse rifle Red Death. In Year 1, Red Death was among the best PvP weapons you could use.
A number of nerfs later, Red Death has lost some of its lustre. That said, it's still an good choice for PvP, especially in modes where Light level and power matter, such as Iron Banner. In particular, the Red Death perk - which heals you and increases reload speed after each kill, works well in these modes.
Unflinching helps keep your shots on target when you're under fire, another good perk to have in PvP. Outside of that, it's not very special for PvE. Though there are better options for PvP, you really can't wrong with Red Death.
As a bonus, Red Death has a couple of new Ornaments you can get during Destiny's holiday event, The Dawning.
In short, pick it up, but not if you're running low on Coins.
This article was originally published in November.