Destiny 2: Xur location and inventory, March 30-April 2
It's Xur time again.
Destiny 2 players who wish to part with Legendary Shards should head to The Tower and pay Xur a visit.
This week, Agent of the Nine is once again selling the Exotic Sniper Rifle D.A.R.C.I., along with a Warlock Helmet, Hunter Chest Armor, and Titan Leg Armor.
The Titan offering this week grants an overshield when sprinting at full health with Seismic Strike, Hammer Strike, or Shield Bash equipped.
Warlocks picking up the helmet this week will find Void-damage kills increase ability energy recharge rate when equipped.
The perk attached to the chest piece this week grants Hunters increased movement and weapon handling speed for a short time after dodging.
Head over to The Tower and spend some shards.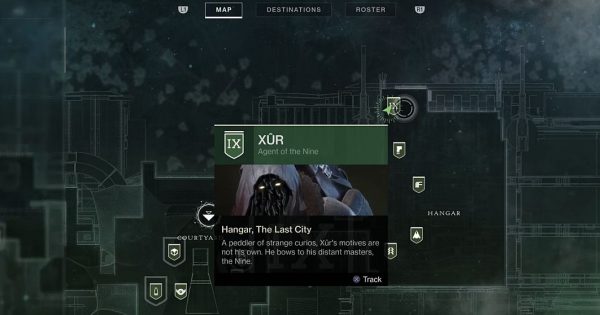 Xur's inventory for March 30- April 2
Be sure to grab what you need before the Destiny 2 reset hits the morning of April 3.
Xur has sold D.A.R.C.I. before, we won't write up a Should You Buy post this week. Instead, you can look over the previous post through the link.
Just know since Destiny 2 update 1.1.4 landed earlier this week, a couple tweaks were made: Crucible Power Ammo Crates: D.A.R.C.I. - Now: 8 shots; Was: (variable) 2 mags, capped at 6.