The Death Stranding Limited Edition PS4 Pro bundle looks pretty cool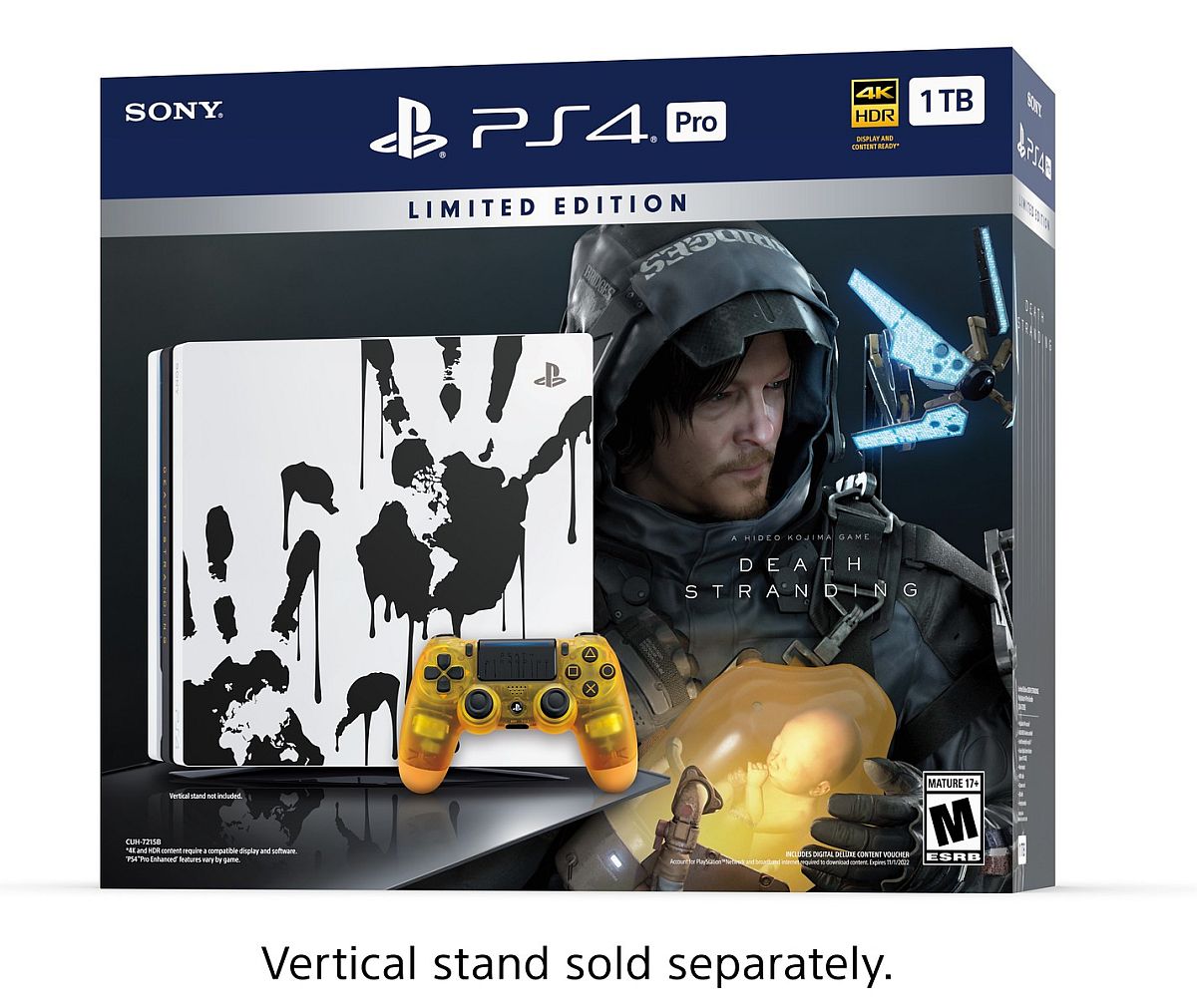 This limited edition Death Stranding PS4 Pro looks rather cool, in our option.
Sony announced a limited edition Death Stranding PS4 Pro bundle today during its State of Play episode.
It's not terrible looking. Honestly, we kinda like it compared to other limited edition consoles we've seen.
The bundle includes the customized 1TB PS4 Pro, as well as a translucent orange DualShock 4 wireless controller. It also comes with a physical copy of Death Stranding on Blu-ray.
The PS4 Pro version of Death Stranding will be enhanced on the console with 4K resolution achieved through 4K checkerboard. Those with an HDTV can enjoy some some lovely supersampling, while those with an HDR displays will experience high dynamic range color.
Whatever you play game on, it sounds as those it will look nice.
The Limited Edition Death Stranding PS4 Pro Bundle will be available at select retailers in Europe, the US and Canada for $399.99 or the regional equivalent. It hits retail on November 8, which is the game's release date.