If Deep Silver wants Techland to take over Dead Island 2 all it has to do is ask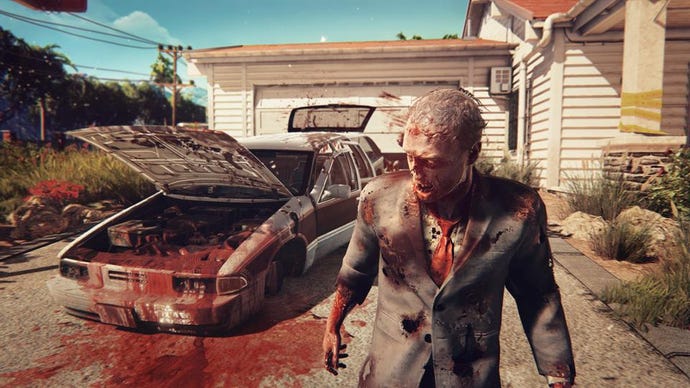 Should Deep Silver want Techland to take over development of the troubled Dead Island 2 project, all it has to do is ask, according to the studio's Tymon Smektala.
Speaking with Videogamer at gamescom, Smektala said Dead Island is the studio's "child" so it still has a "strong connection" to the IP.
"I personally would love to go back to Dead Island because I really love that game," he said. "I think there is a place for both [Dead Island and Dying Light] to strive in the market.
"As long as someone would be able to find something that would make them different, that would draw a clear line, and I think that's doable."
Smektala said he was disappointed to hear the "sad news" of Yager being pulled from Dead Island 2 by Deep Silver, because "you're never happy" when you hear of such situations occuring within the game industry.
"It could have been us, basically," he said. "When something like that happens in the game dev industry it's always sad news. You're never happy that some other developer failed.
"I hope that we will see some more Dead Island in the future and I hope that Yager is not affected that much as it may seem right now."
Dead Island 2 was rumored to be in the works at Yager back in 2012, a rumor which Deep Silver denied at the time.
A couple of years later at E3 2014, the game was officially revealed for a spring 2015 release on PC, PlayStation 4 and Xbox One. It was also announced as being developed by Yager.
Rumors stating the game had been delayed into fall 2015 sprang up in April of this year, and a few days later, Deep Silver confirmed the new, stating the game would be released in 2016 instead.
Yager said it originally planned to have the game completed for spring 2015, but a 2016 delay would ensure "a better game to play as a result." By July, Deep Silver announced it had pulled Yager from the project.
At the end of last month, Yager announced the sub-division of the company which was working on the title had filed for insolvency.
Deep Silver has yet to announce a replacement studio.
Thanks, Destructoid.