Clueless Gamer Conan O'Brien plays Final Fantasy 15 - or "Middle-earth Entourage" as he calls it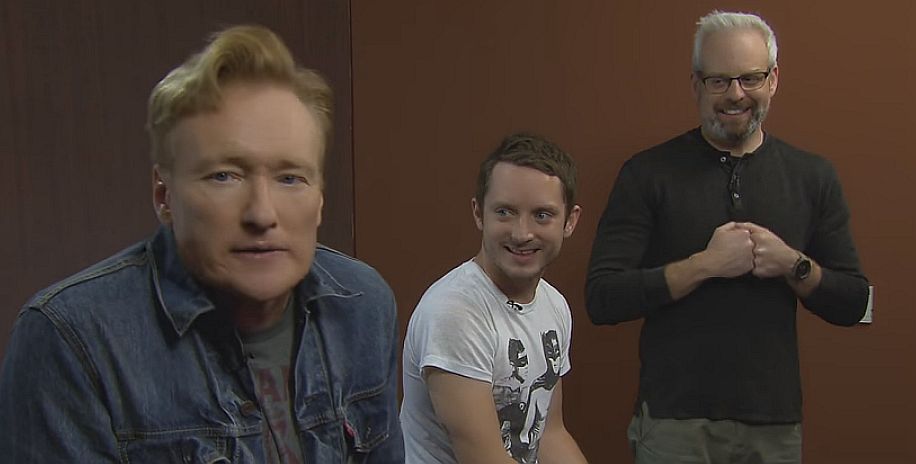 It was bound to happen. Conan O'Brien was given an early look at Final Fantasy 15, and instead of playing it himself, he hands the controller over to Elijah Wood.
As usual, expect quite a bit of snark, but amusing snark. Especially when the car in the game breaks down, and when Noctis and his "Middle-earth Entourage" wander around the Venice-inspired city of Altissia to gaze upon a wedding dress.
At one point, he becomes frustrated and engages in a mock roughing up of Clueless Gamer's Aaron Bleyaert.
Of course, more happens than that, but you'll have to give it a watch but he calls it and "epic, blueballs, waste of time." And the kicker? Well, skip to the 6:14 mark and see for yourself. Oh dear.
Final Fantasy 15 will be released this month for PS4 and Xbox One on November 29.