Final Fantasy 15 shows off a Venice-inspired city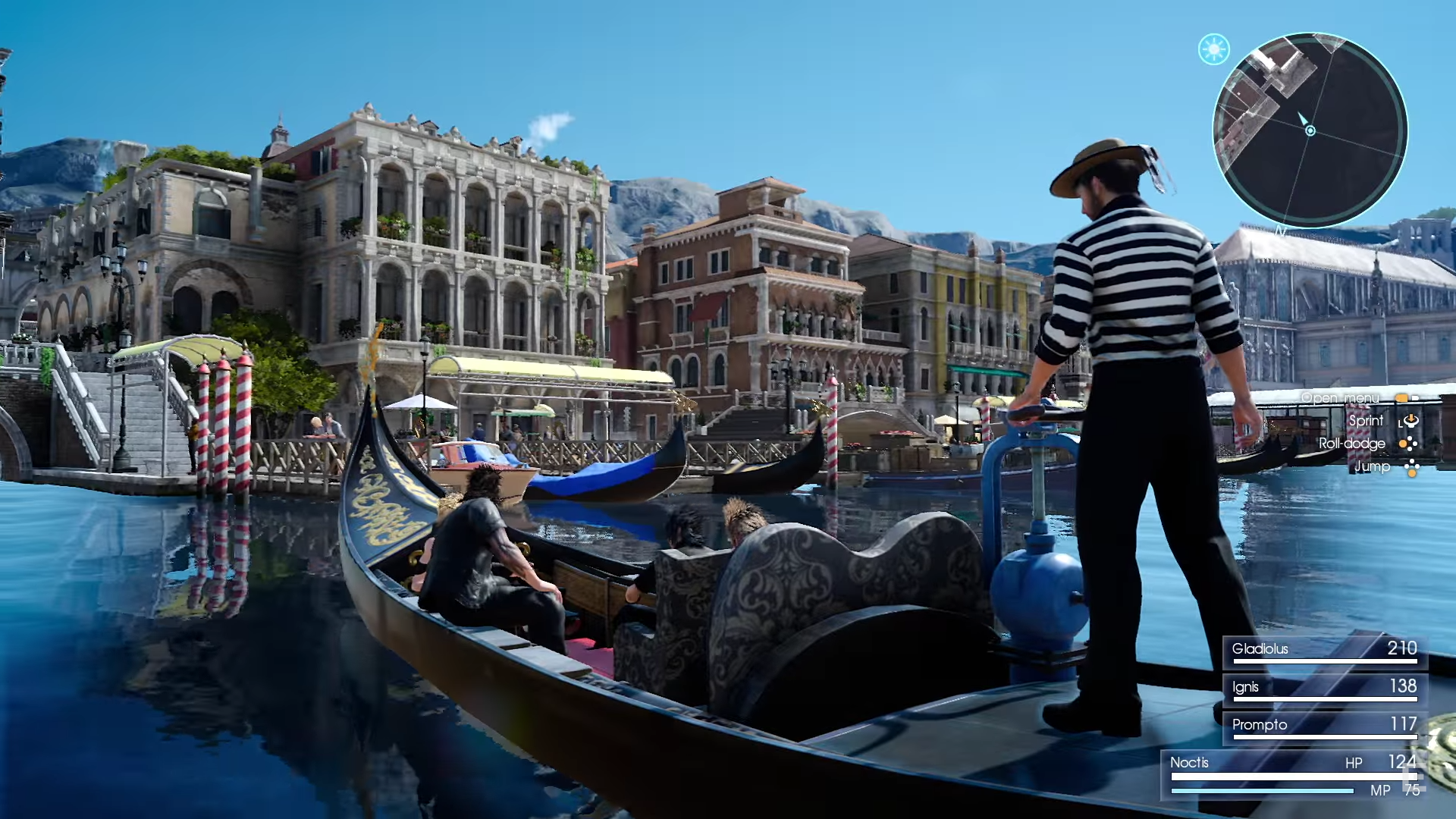 Altissia is a gorgeously rendered city players can visit in Final Fantasy 15.
Final Fantasy 15 shows off a Venice-inspired city
We don't have that much longer to wait until Final Fantasy 15 is finally playable, but there's no reason we can't admire the impressive visuals now. Take Altissia, an in-game location inspired by the city of Venice which Square Enix explored in a new trailer released today.
Altissia is certainly a gorgeous location to look at, striking a tone that works perfectly with a fantasy game while being just grounded enough to believe real people live here. Noctis and his party visit the city for reasons that are undisclosed, and the trailer shows them visiting busy streets, taking gondola rides along the water, and even getting portraits taken by a street artist. But despite its real-world grounding, Altissia has gameplay considerations as well, such as offering Hunt quests to players who visit merchants. And as natural as the city might look, this is a Final Fantasy game, which means there's likely magical explanations for that activity at the art gallery.
Here's hoping the finished gameplay matches this visual quality. Final Fantasy XV launches for PlayStation 4 and Xbox One on September 30, 2016.
Be sure to check out our E3 2016 hub for all the news, videos, screenshots, interviews and much more, live and direct for this year's show.