Call of Duty: Warzone's new map is an 80s makeover of Verdansk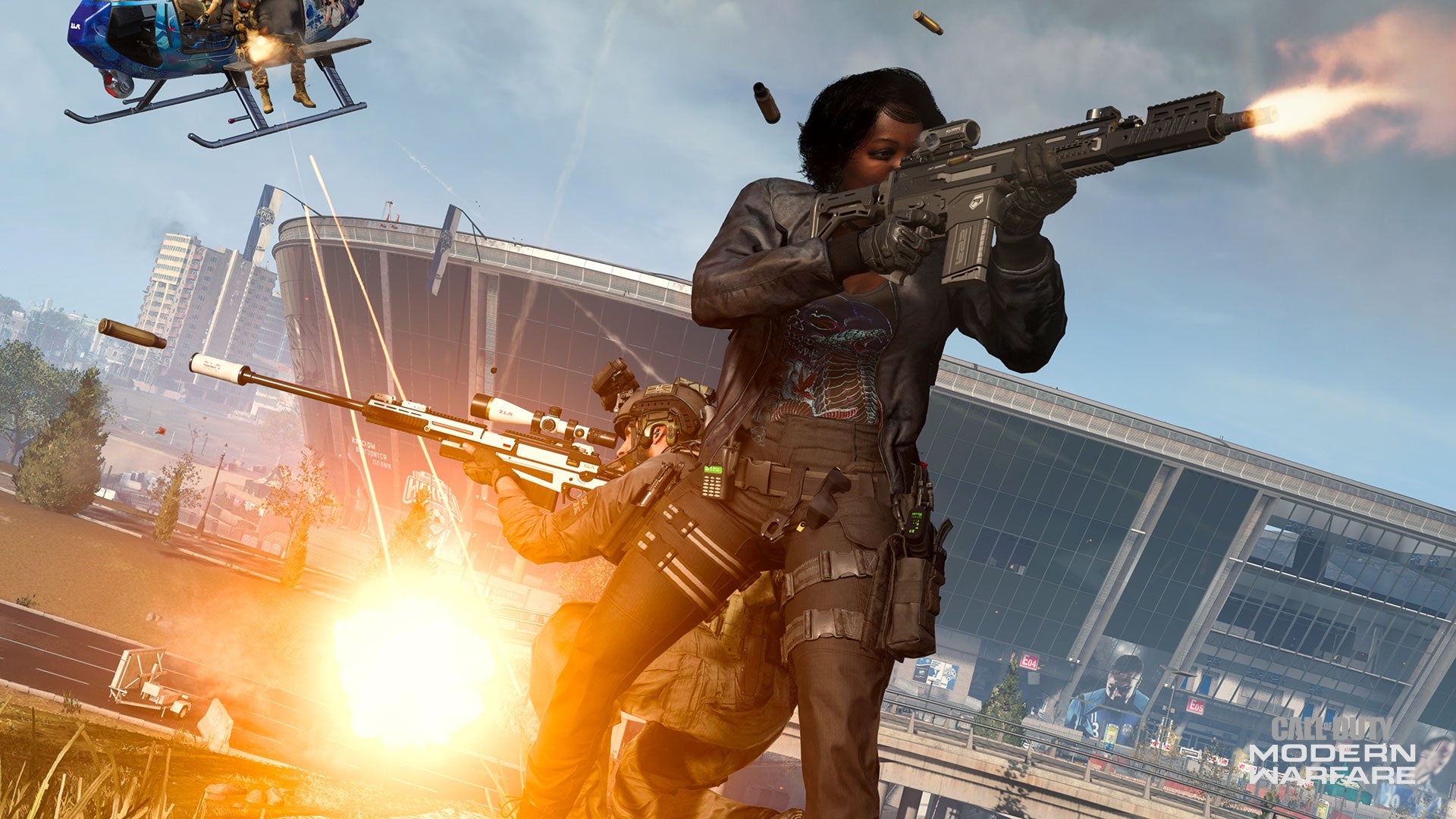 Our first look at the next map in Call of Duty: Warzone has leaked in a fairly unusual fashion.
Overnight, an early cut of a work-in-progression live action spot for the new Call of Duty: Warzone map leaked online. The brief footage had actors pulling off Warzone shenanigans on green screens, except with most of the visual and sound effects missing.
The footage, which Activision quickly took down, ended with a brief flyover of the new map. The most surprising reveal is that Warzone's next BR map won't be a collage of Black Ops Cold War's Fireteam maps as some believed, and is instead going to take us back in time to a 1980's themed Verdansk.
Reddit user Bulgarian_Yogurt managed to grab that segment of the video before it was removed.
As you can see, a number of Verdansk's biggest points of interest have either changed, or got replaced. The stadium, for instance, appears to still be under construction, whereas the Dam is nowhere to be seen, replaced instead with aqueducts. There's also a massive radar array, and an entrance to an underground mine, though it's not clear where those are just yet.
Beyond that, everything from the vehicles to the various props have all been given an 80's makeover, and look much more era-appropriate.
We're expecting the new Verdansk to arrive on April 22, with the start of Season 3. In the leadup to this transition, Warzone will host some sort of in-game event where it is believed that the current Verdansk will be nuked. I am not really clear on how that's going to work, given that we'll be going back in time and not travelling to a different locale, but I am sure there's going to be some explanation.