Call of Duty: Black Ops Cold War's PlayStation exclusive mode is Zombies Onslaught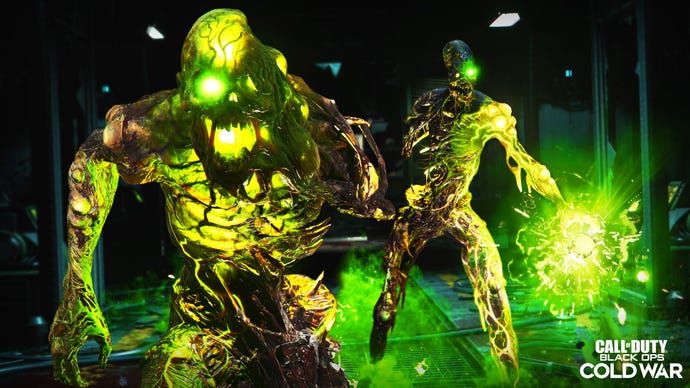 Don't think there won't be a PlayStation exclusive mode in Black Ops Cold War.
As is custom, PlayStation players are getting some bonus content in this year's Call of Duty game, Black Ops Cold War. Back when Activision sold DLC map packs, the bonus was to simply offer them 30 days early on PlayStation.
Starting with last year's Modern Warfare, however, the publisher adopted a fairer approach whereby all meaningful post-launch content is given to all players for free at the same time on all platforms. This meant that developers now had to devise some other mode to lock away for a year.
Last year it was Survival, and this year it's Zombies Onslaught. Zombies Onslaught is a two-player co-op mode in Black Ops Cold War that takes place on the game's multiplayer maps.
The setup is very simple, a Dark Aether Orb spawns in and limits the playable area with a BR-style encroaching circle. All the while, zombies will be flooding in from all directions. All of them must be defeated for the Orb to be fully charged, at which point it moves to a different spot and the cycle begins anew.
This is a score-based mode, and Treyarch has assigned a few rewards to each scoring tear, which the developer says can be used across the rest of the game. Like multiplayer, traditional Zombies and Warzone, all your existing loadouts will be available in Zombies Onslaught.
Zombies Onslaught will be available at the game's release day of November 13, exclusive to PlayStation consoles for a year.