Borderlands 3 team want an anime adaptation and a Borderlands theme park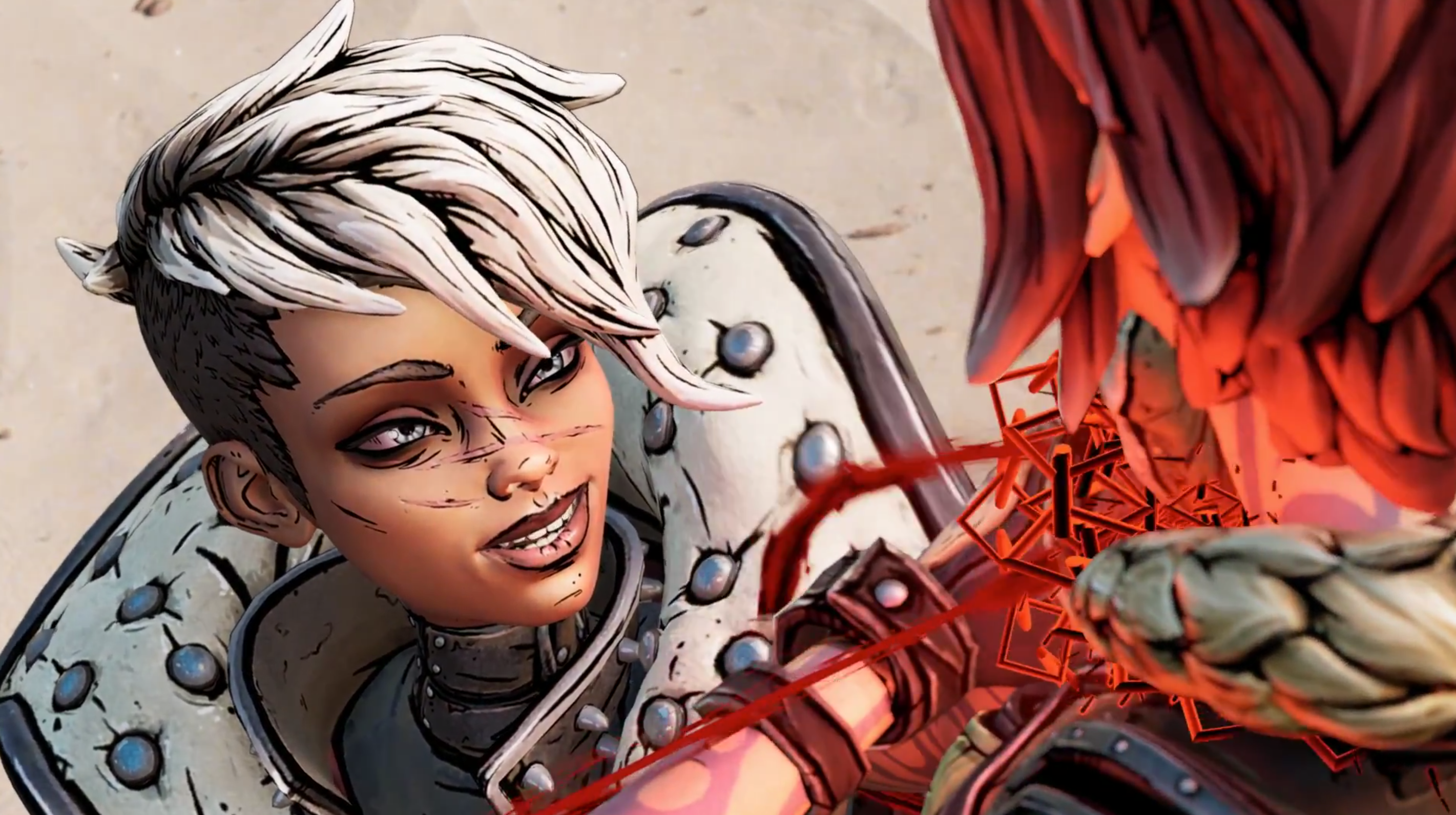 Borderlands 3's creative director has revealed that he sees the Borderlands franchise evolving beyond the video game series and into even more media – both on and off screen. Namely: an anime series, AND a theme park. Get your Vault Hunter popcorn here…
Speaking to VG247 ahead of the release of Borderlands 3, Gearbox's Paul Sage got real to VG247 about his future ambitions for the franchise.
"We were talking the other day about, would it be a good, almost like an anime type thing?" Sage reveals to VG247.
"You know, somebody brought up 'Love, Death & Robots' to me," says Sage, referencing the David Fincher-produced animated Netflix sci-fi anthology series, released earlier this year.
"And I was like, oh hell yeah! That'd be a lot of fun. I'd love to see things like that, honestly," says Sage. "We'll see what the future holds. I mean, hopefully, people love the game. And hopefully, they love all the source material and they want to do that."
It hasn't been reported yet whether the Borderlands feature film, currently in development with Lionsgate, will be animated or live-action, though film site Full Circle recently reported that while the film will draw from the looter-shooter source material, it will feature a different female protagonist.
Earlier in the year, Sage revealed, exclusively to VG247, that his dream casting for fan-favourite little robot Claptrap in the upcoming movie would be none other than Dwayne 'The Rock' Johnson, saying, "Yeah, The Rock has to play Claptrap!" We asked if the WWE superstar had been in touch since?
"You know, Jim Ferranda is awesome. He plays Claptrap right now. So honestly, I'd love to keep Jim. But, you know, if The Rock ever calls me, I'll be like, 'Hey, man, come audition!'" says Sage.
"I'm sure he'd be like, 'Um, audition?!" Sage adds.
Meanwhile, the Gearbox creative director revealed he can see the franchise expanding beyond the screen, too. With a film and ideas for an anime in the pipeline, it seems like the sky's the limit with the series…
"I hope so! I know this sounds silly, but I love seeing anytime we do things like toys - like FL4K plushies? I love those types of expansions."
How about going even bigger into physical media, though – does he have visions for a Pandora theme park, for example?
"A Borderlands theme park… Yes! I'll take a Borderlands theme park!" says Sage.
"I'm trying to think of what would be the most obvious ride that you would have… would it be Claptrap's Cave?" Sage considers the options, "You know, when I was a kid, I used to go to Six Flags all the time, and going into the cave was always so fun. And the log ride. So yeah, I'd totally dig something like that."
"The nice thing about log flumes is that there are no stairs, so it's totally Claptrap-compatible," Sage reasons.
Borderlands 3 is released on September 13 for PS4, Xbox One, and PC.