BioShock Infinite is not a "port" at all on PS3, says Kline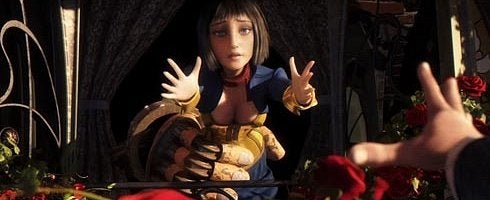 Chris Kline has taken to the Irrational Games forums to reassure folks BioShock Infinite will not be a port as there is an in-house team working on each version of the game.
According to the technical director's post, Irrational is "serious about making sure the PS3 version is great" and due to having a much "larger team" than on the original BioShock, there are no plans to hand off the PS3 version to another studio.
"We're doing simultaneous in-house development on the PS3, 360, and PC versions of the game," wrote Kline. "We all know that the PS3 is powerful but unique console with its own strengths and challenges. But compared to the PC, the Xbox 360 is challenging too. So instead of declaring a "lead platform" and porting the game to the others, we've instead changed the game engine so that all platforms look (to a programmer) more like a PS3.
"This means implementing a task-oriented task processor that assumes a NUMA (non-uniform memory access) design that mimics the PPU/SPU split of the PS3. Writing code this way is more difficult for us, but has a key advantage: it's both optimal for the PS3 *and* gives speed improvements on other platforms due to increased cache coherence and more efficient use of multiple processing units.
"In terms of production, we're constantly testing our code on the PS3, as it is part of our QA team's daily test plan. All of our programmers have PS3 and 360 dev kits on their desks, and can test on the PS3 just as easily as on the 360. To make sure we find and fix problems as quickly as possible, we have a "continuous integration automated build system" that rebuilds the PS3 version and runs basic tests on it every time a programmer or artist makes a change to the game. It even emails them right away if they break something.
"In addition, we've also built tools that allow artists and designers to instantly check whether or not their levels will fit in memory on all three platforms, without ever leaving the editor.
"I hope that gives you some confidence that we're serious about making a great PS3 game."
So there ya go. No ports.
Want more tech-related information on the game? Click here.
BioShock Infinite is slated for release in 2012.