Battlefield 5 players will finally be able to customize tanks starting next week
Since launch Battlefield 5 players have been waiting for tank customization options. Well, the wait is over next week.
DICE has announced that when the 6.2 update to Battlefield 5 releases next week, it will include tank customization options.
The ability to customize your tank was promised in January, and now it will finally be available on March 4.
When customizing your tanks, there will be three options to choose from: Paint Job, Chassis Dressing, and Turret Dressing.
You will be able to purchase various options using Company Coin and Battlefield Currency. When Update 6.2 arrives, 37 customization pieces will be added to your Company immediately for purchase with Company Coin. The development team will also be rotating the other options available through Armory rotations. Similar to some weapon and soldier skins, these will have varying rarities.
Quite a few will be available for Company Coin, and some Epics will be purchasable using Battlefield Currency.
Here's a few examples that were posted to the official Battlefield 5 reddit by the studio.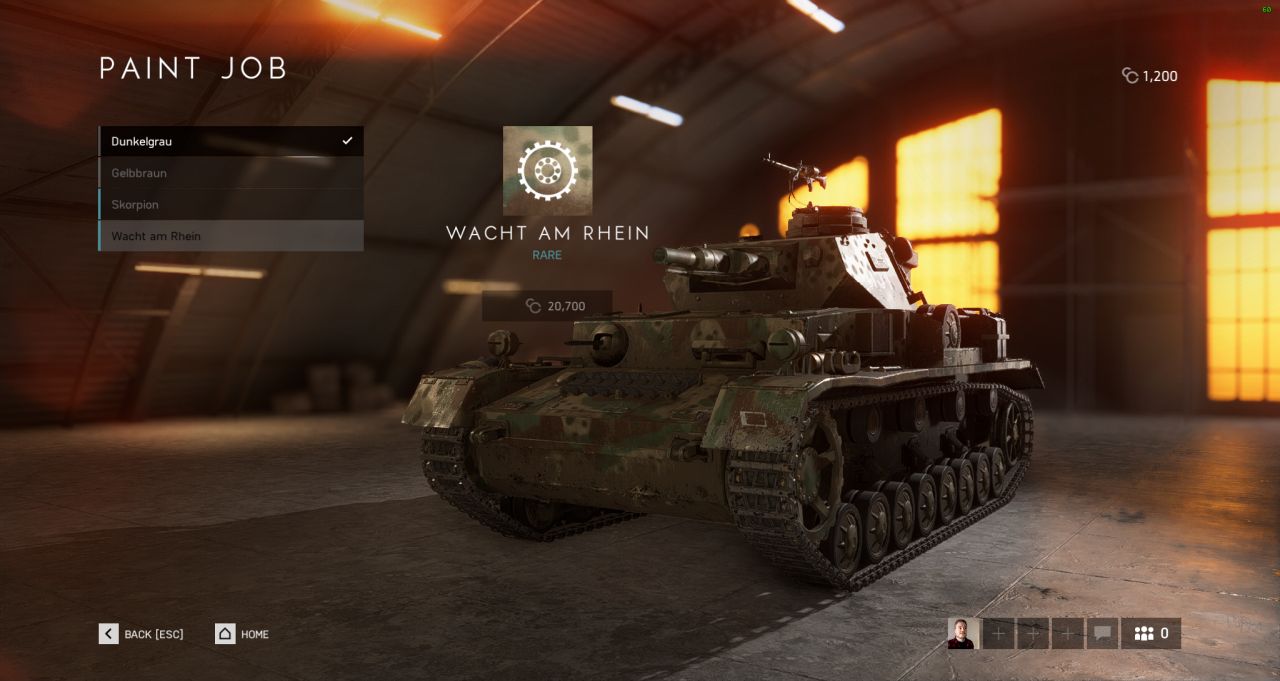 DICE said it will continue to add more options for tanks in the future, and one feature teased will include foliage that changes color with the applied skin.