August's Nuka World is the last Fallout 4 DLC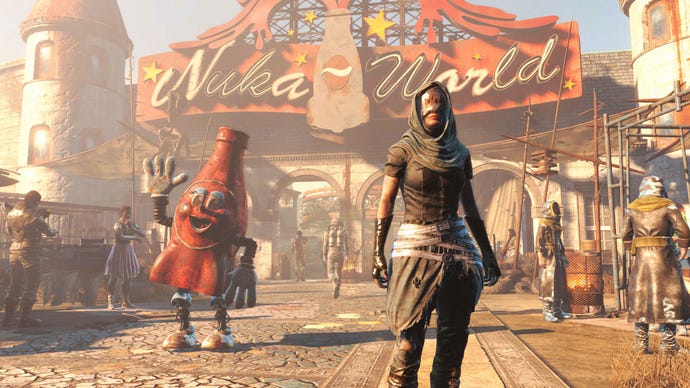 Fallout 4 DLC comes to an end next month. I'm - I'm not ready to let go.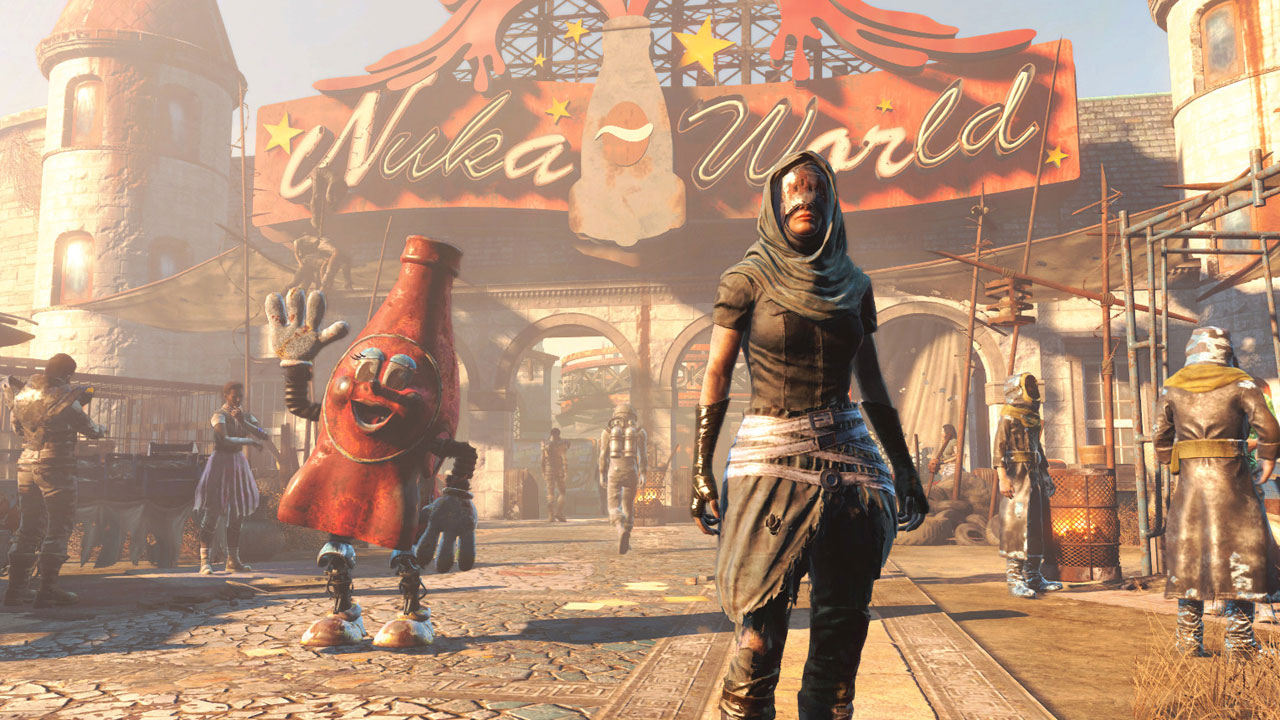 Fallout 4 is almost over.
It's had a good run, hasn't it. The Automatron DLC was great fun. More recently, Far Harbour proved to be a true expansion and ticked many items off our wishlists. Probably somebody is enjoying the various workshop add-ons, and certainly the building possibilities they've unlocked make Fallout 4 near endless.
But it's all going to stop. The announcement of three new Fallout 4 packs at E3 2016 filled us in on what Bethesda had planned to round out the season pass - but it also heralded the end of DLC altogether, apparently.
The news comes via Bethesda's Pete Hines, answering a question on Twitter. Hines was asked whether "Nuka World going to be the last Fallout 4 DLC or are you guys planning more as the year goes on", and answered simply: "last one".
Sadness. The good news is Nuka World is a substantial content drop with a new location and story missions, unlike June's Contraptions Workshop and this month's Vault-Tec Workshop.
Fallout 4: Nuka World releases in August, whether you're ready to let go or not: Bethesda is moving on from Fallout 4. We know the studio is in the very, very early stages of the next Elder Scrolls game and also that Todd Howard's team has at least two other projects on the go which will ship before it.
@AndesDylan last one

— Pete Hines (@DCDeacon) July 4, 2016