All the things Red Dead Redemption 2 should steal from GTA 5 (and a few it shouldn't)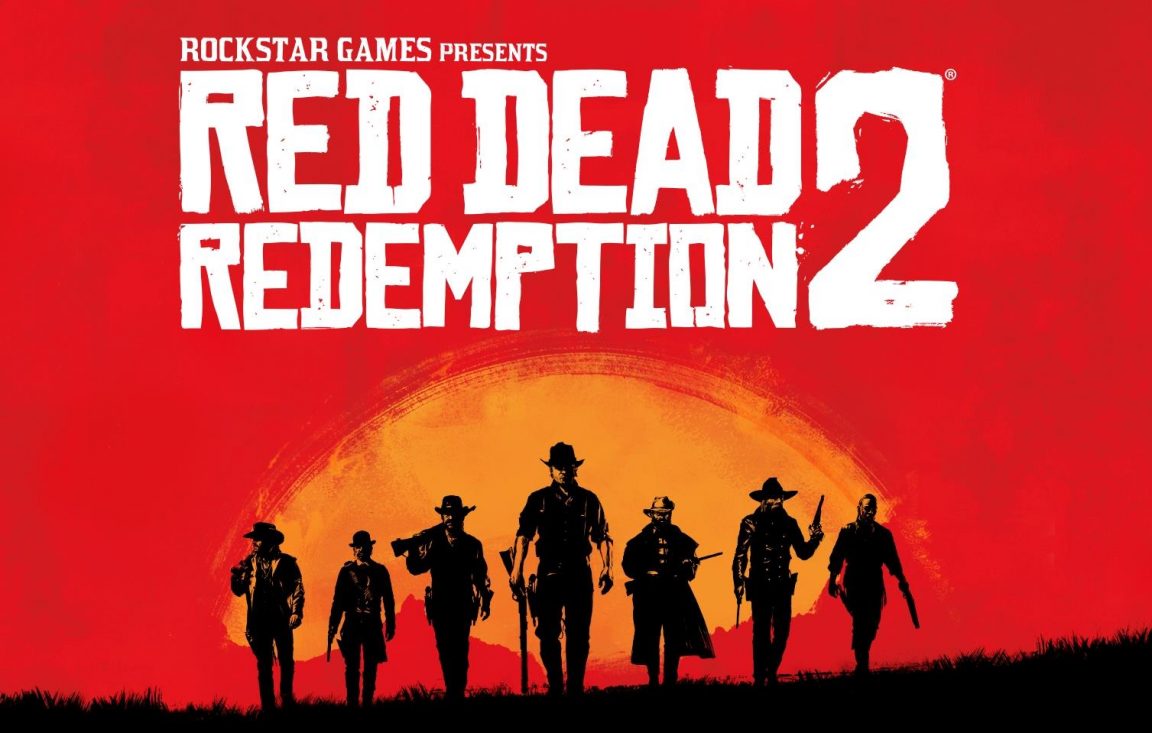 All the things Red Dead Redemption 2 should steal from GTA 5 (and a few it shouldn't)
Well, shit. Red Dead Redemption 2 is real, and coming next year. We've waited long enough – at one point we thought Rockstar would just continue to update Grand Theft Auto Online forever and Red Dead would go the way of Midnight Club and Smuggler's Run. But this week it finally confirmed Red Dead Redemption 2 and the internet had a meltdown. It went from jubilation at its existence to anger at its name in the space of 24 hours. A textbook reveal.
With a name like that it's clearly going to feature some returning characters and most likely set before the first game, but beyond that, we can theorise all goddamn day (or at least until we get a glimpse of the first trailer). So what better way to fill the hours than by taking a look at what worked so well for Rockstar's biggest hit, Grand Theft Auto 5, and figuring out the best features and ideas to carry over to Red Dead Redemption 2.
Multiple protagonists: the good, the bad and the ugly
Having three playable characters that you can switch to on the fly in GTA 5 keeps the game moving at a cracking pace. If you're bored with Franklin, get some quality time with Michael, or go a little apeshit with Trevor. Switching between all three during a single mission wasn't always as smooth as it could have been, but maybe now is the time to add a little co-op to a Rockstar campaign rather than leaving it all up to one player.
Hero of Red Dead Redemption James Marston was a well-rounded tough guy but the wronged outlaw tracking down former gang members has been done to death in westerns. Art for Red Dead Redemption 2 shows multiple characters but that could mean anything and I'm holding out for something more than cowpokes. The native american, the tough frontierswoman, the slave, the civil war soldier, the list is pretty endless, and there are more stories to tell than that of revenge and old west justice.
Red Dead Redemption proved a western can work beyond the basics of six-shooters, horse riding and saloon shoot-outs. Look at something like HBO's Deadwood, which is set in the same wild west but is more about cruel characters and the emergence of civilisation (and a heroic level of swearing) than high noon showdowns, bank robbers and other cliches. Here's hoping RDR2 can build on the original in a similar way.
Adopt the nu-western, from Justified to Preacher
Movies are central to Grand Theft Auto. At its peak Rockstar's Houser brothers enticed proper movie actors and pretty much stole Scarface in its entirety for Vice City to get that cinematic feel. Things have calmed down with more recent releases as video games have become more comfortable in their own form, but movies are still central to GTA and in 5 gave Michael a lucrative line of work. Which is why it makes sense for Red Dead Revisited to reference and ride the recent resurgence of the western.
So Deadwood, Django Unchained and The Hateful Eight might be the obvious examples but the western influence has seeped into more modern TV shows and movies. Justified, Preacher, Breaking Bad, True Detective, No Country For Old Men, even Inglorious Basterds – all make good use of the wronged man, revenge, the desperate outlaw, the lone gunslinger and the Mexican standoff. There's no shortage of influences to make a game set in the 1800s relevant to millennials brought up on HBO boxsets rather than a Sergio Leone trilogy.
Go first-person: let's see Dead Eye Targeting up close
When GTA 5 popped up on PS4, Xbox One and PC, it also added a first person view for players to switch between. It didn't change the gameplay significantly, but we all got a more detailed view of Los Santos and Blaine County.
But maybe first-person will work better for Red Dead Redemption 2 because of the Red Eye Targeting mode. Used in both previous games, it's a way to slow down time and highlight multiple enemies before unleashing a full clip in a split second, putting your enemies on their backs before they hear the pistol crack. Let's get a closer look at that, following the bullets and targeting specific body parts.
Wanted: A PC release complete with Rockstar Editor
Red Dead Redemption never got a release on PC but the dream still persists to this day. So far only PS4 and Xbox One are confirmed, which is is putting a lot of PC players' noses out of joint. But there's every reason to believe RDR2 will arrive on PC at some point, you're just going to have to wait awhile.
GTA 5 and Rockstar's sweet RAGE engine eventually made it to PC, it just arrived 19 months after the initial release on old-school consoles. It may have been late to the party, but it was magnificent. It was also at this point we got the the release of the Rockstar Editor, a tool for creating movies using the cast, crew, locations and everything else in GTA 5. And boy, that's resulted in some stunning mini-movies. Now imagine what the community can do with that, building their own spaghetti, horror, acid, wuxia and traditional western movies. That might be worth the wait.
Turn heists into train and bank robberies
GTA Online has been going strong now for over three years and on five different systems. That's a big achievement on its own, but it's also been supported with free content on a near bi-monthly schedule as well as multiple weekly incentives. Maybe an online western world wouldn't be as in demand, and maybe the whole persistent online world wouldn't work so much as more competitive modes would. But regardless, Rockstar has already promised RDR2 will feature an online space to rumble in the dust.
GTA Heists would be perfect for a wild west game, just replace the bikes with horses and go blow a whole in Fort Knox. Rockstar also has a pretty good handle on competitive modes in GTA that can be transferred to another setting, with plenty of variations on defending, over-running and stealing from others. That's the American Dream, right there. Add gold mines, plantation mansions, saloons and forts and you'll have plenty of scope for Butch Cassidy and Sundance Kid moments. And its more recent gang structures – CEO, VIP, Bikers – can easily be reimagined for a posse of cattle rustlers and train robbers.
Please fix the piss-poor online services
Oh, how we love GTA Online but, oh, how we hate GTA Online's shonky services. It kicks players harder than an angry donkey. After three years it still takes forever to spawn into games, modes and menus. You can feel yourself physically aging, hair turning gray. You'll hear a field mice scream as it's plucked from the hedges by an owl, see tumbleweed drifting down Main Street – the very cycle of life and death itself unfolds before you. And then the message pops up: "Connection to the server lost due to unknown network error."
Please fix that shit before Marston and his buddies kick open the saloon doors in 2017…
Brace yourself for the delays
Rockstar is notorious for delaying all of its games. GTA 5 was released over four months after its initial promised date with Rockstar even announcing a delay on the boxart for the game. As for the PC version, which came out much later, it was delayed, and then delayed again.
Red Dead Redemption 2 is promised "fall 2017" but if that turns out to be true I'll be a suck-egg mule. I think we can all agree, especially when you factor in PS4 Pro and Xbox Scorpio versions of the game as well as regular PS4 and Xbox One releases, that "fall 2017" is more likely to turn into March 2018.
Give us a goddamn casino, for christsakes
GTA Online players are very demanding and Rockstar has been very accommodating – more than it should have when you consider some of the whiny piss-baby abuse it gets whenever it releases a new update. Lowriders, motorbikes, houses, military gear, gang leaders and the return of the Gusenberg Sweeper have all been delivered as requested by the online community.
The one thing missing? The casino at the heart of Los Santos has never opened. Rockstar never said it would, but that slight fact has been lost in the warped history of development. Players will swear blind it was "promised" and Rockstar is denying them a god-given right to pretend-gamble with imaginary currency. So, you know, open up gambling rooms in the local saloon and keep everyone happy.