Of course there's already a petition to bring Red Dead Redemption 2 to PC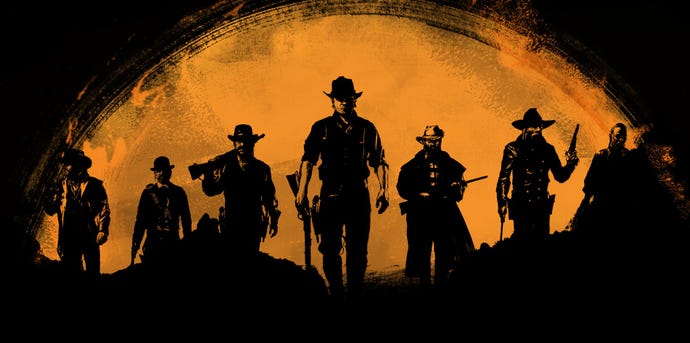 Chips well-and-truly pissed on.

Red Dead Redemption 2 has been officially announced by Rockstar. For PS4 and Xbox One.
There's no mention of a PC version on the official website or in its press release. As you can imagine, that's not gone down well with the PC gaming community.
There's already a petition demanding Rockstar releases Red Dead Redemption 2 on PC. Go and sign it if you're angry or upset or entitled.
The original Red Dead Redemption never made it to PC despite other Rockstar games eventually getting a release on home computers. There's hope then, but it took GTA 5 over 19 months to arrive on PC after the launch of the original game, so it's going to be a long wait.
Some people are going to have a long time fumin'.
"Red Dead Redemption 2 will release worldwide in Fall 2017 on PlayStation 4 and Xbox One systems." PC players like myself be like pic.twitter.com/DE1tSpVII6

— Parry, Ben Parry. (@iBenParry) October 18, 2016
And Red Dead Redemption 2 isn't coming to PC so I don't care about it anymore. ¯\_(ツ)_/¯

— Matt Somers (@SupMatto) October 18, 2016
@RockstarGames no pc version of red dead redemption 2 (again): yall want to really be hated by pc community (again)?

— Thomas Duhamel (@ThomasDuhamel5) October 18, 2016
And there we go. Red Dead Redemption 2: Also not on PC edition. I hate you, Rockstar. https://t.co/GFoy2GXBXc

— Andy Hodgetts (@CaptainBinky) October 18, 2016
No translation necessary:
Vamos a adelantar los acontecimientos:

>El TIMO de RED DEAD REDEMPTION 2.
>El HUMO de ROCKSTAR.
>Rockstar INSULTA a los usuarios de PC.

— Ká (@_matrioshka) October 18, 2016
This guy read the tea leaves two days ago:
"Red Dead Redemption 2 coming out November 2017 for PS4 and Xbox One" I'm fucking calling it, they'll fuck PC players off as usual.

— Sloth (@DuSloth) October 16, 2016
Obviously, some people just want to watch the world burn and are happy to throw fuel on the fire with some good old fashioned trolling:
And what a great day it is once again to look down on gamers and only be a part of the true #PCMasterRace OH WAIT#RedDeadRedemption2

— RobinGaming (@RobinGaming) October 18, 2016
lmfao red dead redemption 2 releasing on PC in 2020

— blue zous ? (@Trollzous) October 18, 2016
The new #RedDeadRedemption2 trailer shows off some impressive graphics but I'm not sure about the new direction #RockstarGames pic.twitter.com/iZwnHihAtU

— Gareth Wild (@GarethWild) October 17, 2016
Xbox Scorpio + #RedDeadRedemption2 - 2017 ? pic.twitter.com/t1eP2BxMfe

— iHadi (@Sn4kee) October 18, 2016
Are you communicating your excitement/disappointment of the new Red Dead Redemption game on social media using memes and emjoi? Why not keep it there instead of venting in the comments section below.