New Battlefield 1 footage coming at gamescom 2016
DICE is preparing a new Battlefield 1 trailer for release at gamescom in just over two weeks.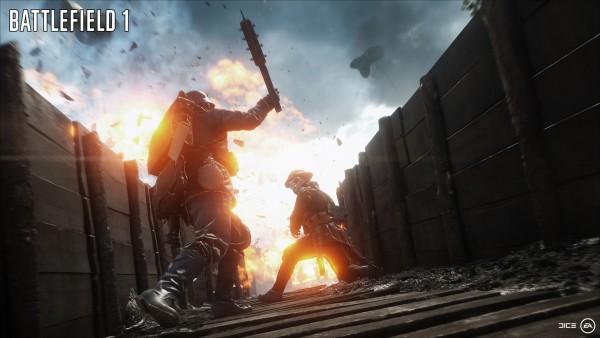 Battlefield 1 was one of the hottest games at E3 in June and it's no doubt going to be a big game at gamescom later this month.
Seeing new footage of E3's top games at gamescom is usually a safe bet, and Battlefield 1 is no exception. That said, it's always nice when we hear official confirmation.
DICE's Randy Evans, who's a video editor and media director at the Battlefield studio, confirmed on Twitter earlier that work on the gamescom trailer is underway.
This Gamescom trailer is really starting to come together #workinghard #BF1 #hype

— Randy Evans (@killat0n_) July 28, 2016
Evans didn't share any more details as to the content the trailer's content, but given that we've seen a fair share of multiplayer footage at E3 and beyond, a single-player trailer would definitely be welcome, seeing as we've not seen anything from that part of the game just yet.
It's also possible we're going to get a date for the multiplayer beta, which is what the game's Germany community manager recently hinted at. The word is that it's supposed to start "shortly after" gamescom, so here's hoping.
DICE always creates exciting trailers for their games, and whatever this ends up being, you can be sure it's going to be stunning.
Gamescom takes place August 17-21 in Cologne, Germany.