Yooka-Laylee has gone gold, so prepare to get your hands on the closest thing to a new Rare platformer we may ever see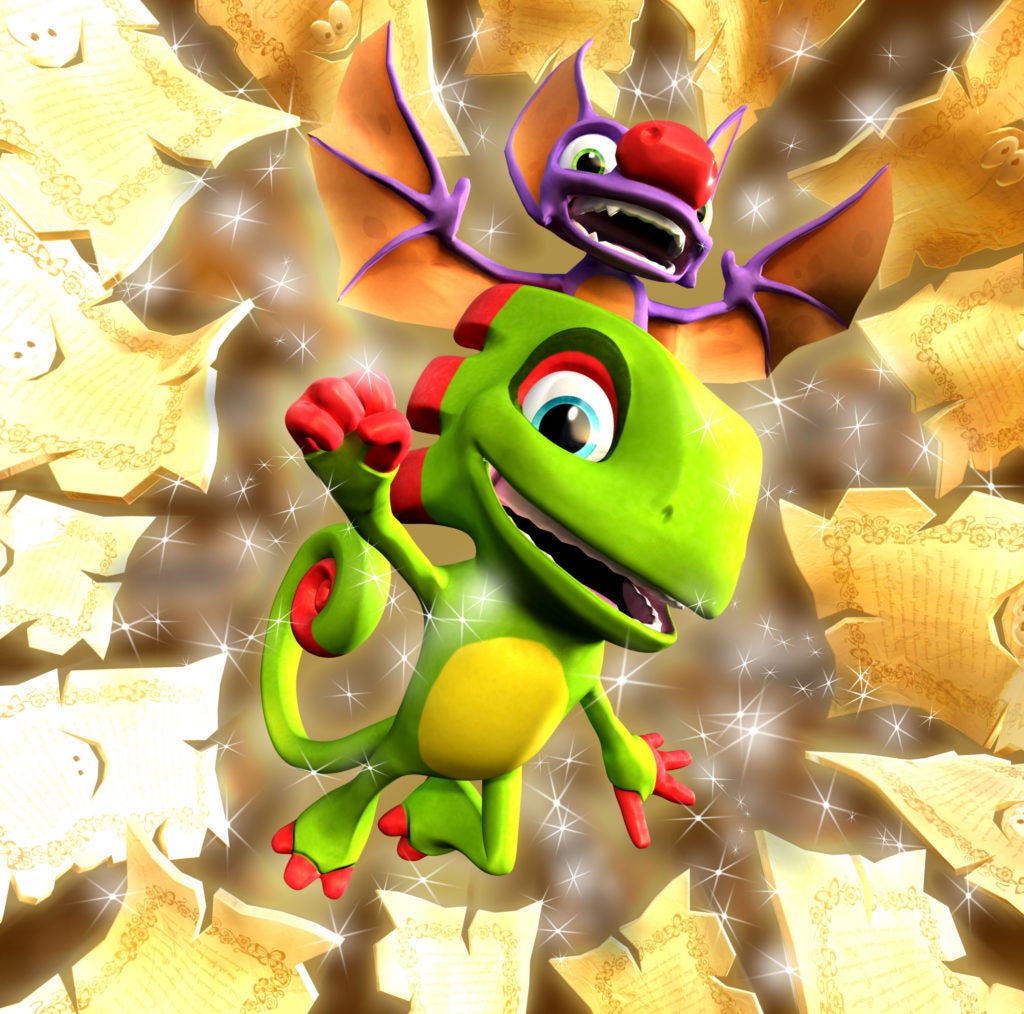 Yooka-Laylee is really happening, so apart from that whole Wii U thing this crowdfunding attempt is going great guns.
Yooka-Laylee has gone gold, Playtonic has announced.
Releasing in April, Yooka-Laylee is a sort of spiritual successor to Rare's much loved Banjo-Kazooie series; developed by a group of former Rare staffers, it has the double-barrelled name, the double protagonists, the general sense of beauty and wonder, et cetera.
Fans have been waiting a very long time for something like this, so it's wonderful to see everything's set for release. Unfortunately the Wii U build of Yooka-Laylee has been cancelled; if you need to change your platform choice for this or any other reason, you can find out more about your options via a recent Kickstarter update.
Releasing two years after the studio's formation, Yooka-Laylee has had a pretty quick turnaround - which is more than can be said for many crowdfunded projects.
"We couldn't have reached this moment without the incredible support of our backers, fans, family and friends across the games industry," Playtonic said.
"Thanks again for your unwavering enthusiasm for our studio. We hope you enjoy Yooka-Laylee."
In other Playtonic news, the studio recently welcomed Viva Pinata Justin Cook to the team. It's probably too much to hope that Playtonic's followup project will resurrect this likewise neglected genre, isn't it?