Wish Xbox had more Japanese exclusives like Lost Odyssey? Phil Spencer says you can "count on" new games
Hi-Fi Rush was noted as a recent example of an exclusive Xbox title.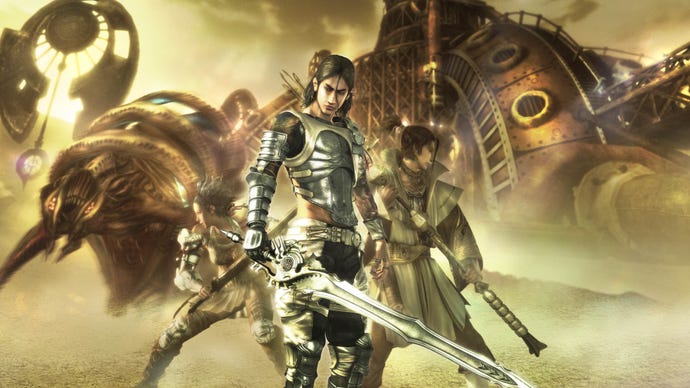 Xbox historically hasn't had a huge amount of Japanese exclusives, but Phil Spencer says you can "count on" more down the road.
Because of the PlayStation being a console made by a Japanese company, and it being older than the Xbox, it's not surprising that a lot of the biggest developers in the region have had a tendency to just release their games on PlayStation. These days, most third party developers do release their games across both platforms, but Square Enix does still tend to release some of its bigger games on PlayStation long before anywhere else. But in a recent interview with Game Watch, Spencer was asked if there are any plans to publish any more big-budget Japanese games, with the Xbox 360's Blue Dragon and Lost Odyssey used as examples (translations via GamesRadar).
Watch on YouTube
"You can count on it," Spencer replied, using January's Hi-Fi Rush as a recent example of an Xbox-published game made by a Japanese developer. "Japanese creators are also part of Microsoft Game Studios and although there are some titles that cannot be announced yet, we are working with Japanese teams to develop new games. The development environment is growing, including first and third party, so I think we can expect more Japanese titles to appear in the future."
Recently, developers from Xbox Game Studios have said that the publishing division does have "over a dozen" games currently in development, at least one of which presumably includes the mysterious Hideo Kojima game. Speaking of Kojima, Spencer was also asked about said project in the interview with Game Watch. "I'm actually planning to visit Kojima-san next week… I think the project is going well so far," Spencer shared. "However, Kojima is an innovative game creator, and he's trying something new with this project. I think it's necessary to work on realising that vision away from the spotlight."