The Division 1.7 update: Global Events, new gear, vanity items from Commendations, more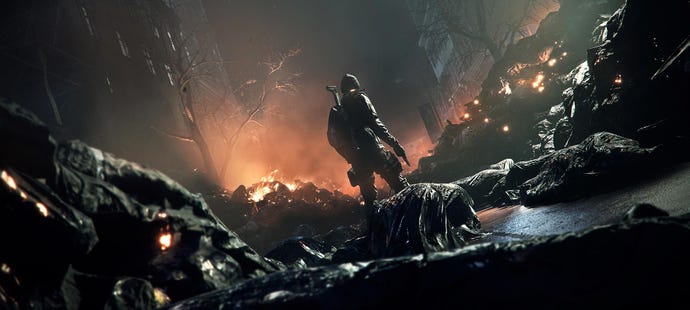 Last week, Massive Entertainment invited The Division ETF community members to Ubisoft Reflections in Newcastle for input on shaping the upcoming 1.7 and 1.8 updates. Arekkz was present, and has provided us with some information ahead of this week's developer livestream.
In the video, viewers will be provided with information on two of the new systems being added with The Division 1.7 update: Global Events, formerly 'Seasons', and Commendations, formerly 'Feats'.
The studio previously discussed Seasons and Feats back in March when it hosted a livestream for The Division Year 2.
Here are some notes provided by Arekkz on the two new modes.
Global Events (8:00)
They occur once a month and last for one week (duration may vary to coincide with seasonal events).
Global modifier applies to ALL PvE content (positive modifier designed to make things more fun).
During the event a specific set of activities is put into a playlist and you can ADD an additional 'Activity modifier' to add a more challenging twist OR add a 'Group modifier' to add group mechanics on top.
Modifiers increase the chance to get better rewards at the end.
During a Global Event, you will be able to earn a new type of STAT ITEM that will help develop your build further.
You will also be able to get a new type of Vanity Item(this is different to the ones earned from Commendations).
Commendations(16:35)
These are an achievement type activity that encourage you to grind in order to complete them.
Some Commendations reward you with completion points to increase your overall score (bragging rights)
Others will reward you with a new type of vanity item (different to the vanity items we have right now).
There are LOTS of commendations. Some are easy and will complete passively, others will force you to play a different way and will be very challenging.
With Update 1.8, players can expect new Rogue Mechanics along with other features and various content.
State of the Game livestreams for The Division usually occur on Thursdays, so keep your eyes peeled come June 1. We'll be sure to keep you up to date on any information out of it.
Along with the aforementioned content, players can expect more with the first expansion for Division Year 2 coming this summer, in last July or early August. It will be free and followed by a second expansion, also free, which will contain more "narrative weight." It is expected sometime this fall or early winter.
Neither expansion will feature large map expansions or new level caps, but it may include re-playable content.