The Destiny 2 Iron Banner has an Easter egg waiting for Overwatch fans who manage a long killstreak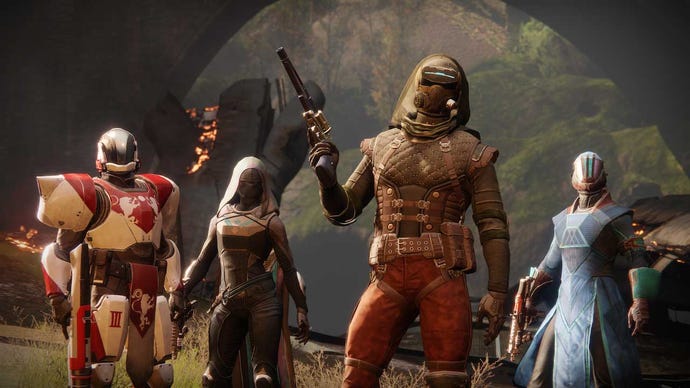 Players that manage a kill streak of 20 in an Iron Banner event will trigger a 'we ran out of medals' voice line, one of which pays tribute to everyone's favourite grumpy Overwatch goth kid.
The Iron Banner has returned to Destiny 2. We've got all the information you need about it, including all the best gear hidden away in the mode. To get a 20 kill streak you're probably going to need to be really good at Destiny 2 in general, though - check out our huge Destiny 2 guide for extensive advice on every part of the game.
The Iron Banner is overseen by Saladin, who is voiced by Keith Ferguson, the man behind Overwatch's Reaper. Both Destiny 2 and Overwatch are published by Activision, and somewhere along the line someone decided to have some fun. Unique lines are triggered when you get a 20 kill streak, and if you're really lucky you might get to hear Ferguson switch over to Reaper for a moment, as in the video below.
"Die! Die! D- *ahem* Sorry, I've been...I've been watching too many Iron Banner matches."
There are a few instances of Destiny 2 spawning in 'comedy' lines in specific situations, such as this 'baby dog' mission briefing. For comparison, here's a more 'serious' line from Saladin for another twenty kill streak (from Wanye Ng, the same player who posted the above video - if you see them in Destiny 2, watch out).
Presumably more lines will emerge over time as Wayne hunts down and kills each of us in the Iron Banner.
Destiny 2 is out now on PS4 and Xbox One. It's coming to PC on October 24.