Master Chief is a small, red DJ cat according to a new ad directed by Taika Waititi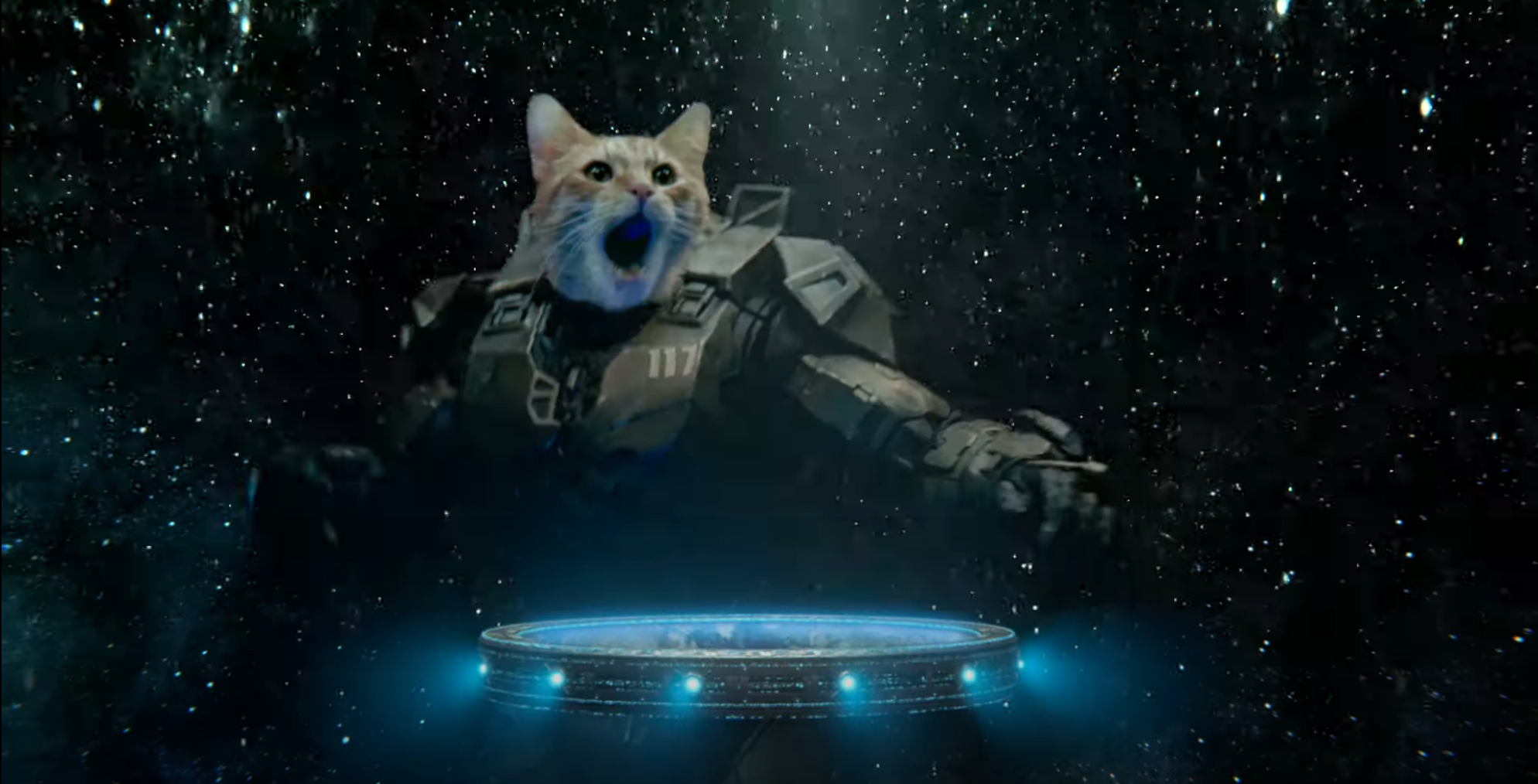 The latest ad in the 'Power Your Dreams' campaign for the Xbox Series X sees Thor: Ragnarok and Jojo Rabbit director Taika Waititi show the world his take on Halo's Master Chief.
The inspiration behind the peculiar advertising campaign is actually pretty interesting. Microsoft noted that it invited a selection of known gaming personalities (including BlindGamerSteve, Emericagirl24, Stallion83, Odell Beckham Jr, MoonLiteWolf, and more) to engage with some lucid dream experiments after they'd played the Xbox Series X.
Each personality was paired with an artist in order to create a product based on their experience – and Waititi was paired up with MoonLiteWolf, and ended up lending his unique directorial style to the streamer's dreams in order to create the... experience... we can see embedded below.
The lucid dream experimentation is detailed further in the behind-the-scenes video at the bottom of this page.
Waititi interpreted MoonLiteWolf's dreams in a pretty special way, then. "In this short film created by Academy Award-winning director, Taika Waititi, ("Jojo Rabbit," "Thor Ragnarok," "Thor: Love and Thunder"), the worlds of art, science, and gaming are merged —bringing the dreams of gamer Krystal Holmes (aka MoonLiteWolf) to life, after she played the Xbox Series X," the Xbox Wire notes.
"This epic adventure captures the spirit of the actual research process, the boundless depths of MoonLiteWolf's detailed and vibrant dreams and then actively challenges our perceptions of one particular Xbox character, as we have known them."
The only thing we really took away from the whole experience is that Master Chief, under all that armor, isn't some bloke called John at all... he's actually a small, red DJ cat.
That explains why the dogs in the last Xbox ad wanted to off the Chief so badly, then.