Rumour: Namco moves Splatterhouse to Afro Samurai team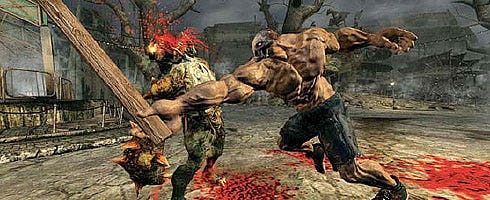 Following rumour yesterday that Splatterhouse developer BottleRocket had gone bust, Kotaku's fleshed the story out with talk that the horror reboot's been moved in-house at Namco.
The game is to be completed by Namco's Afro Samurai team, according to that piece. Less than ideal if you're BottleRocket, obviously.
Splatterhouse made an appearance at Comic Con this weekend, making the news even tougher for the Californian developer.
The move essentially means it's curtains for BottleRocket. Staff are apparently in the process of being paid up.
There's no news yet on quite why any of this has happened. More next week, probably.