Roki, Recompile and more of our favourite Rezzed Digital indie gems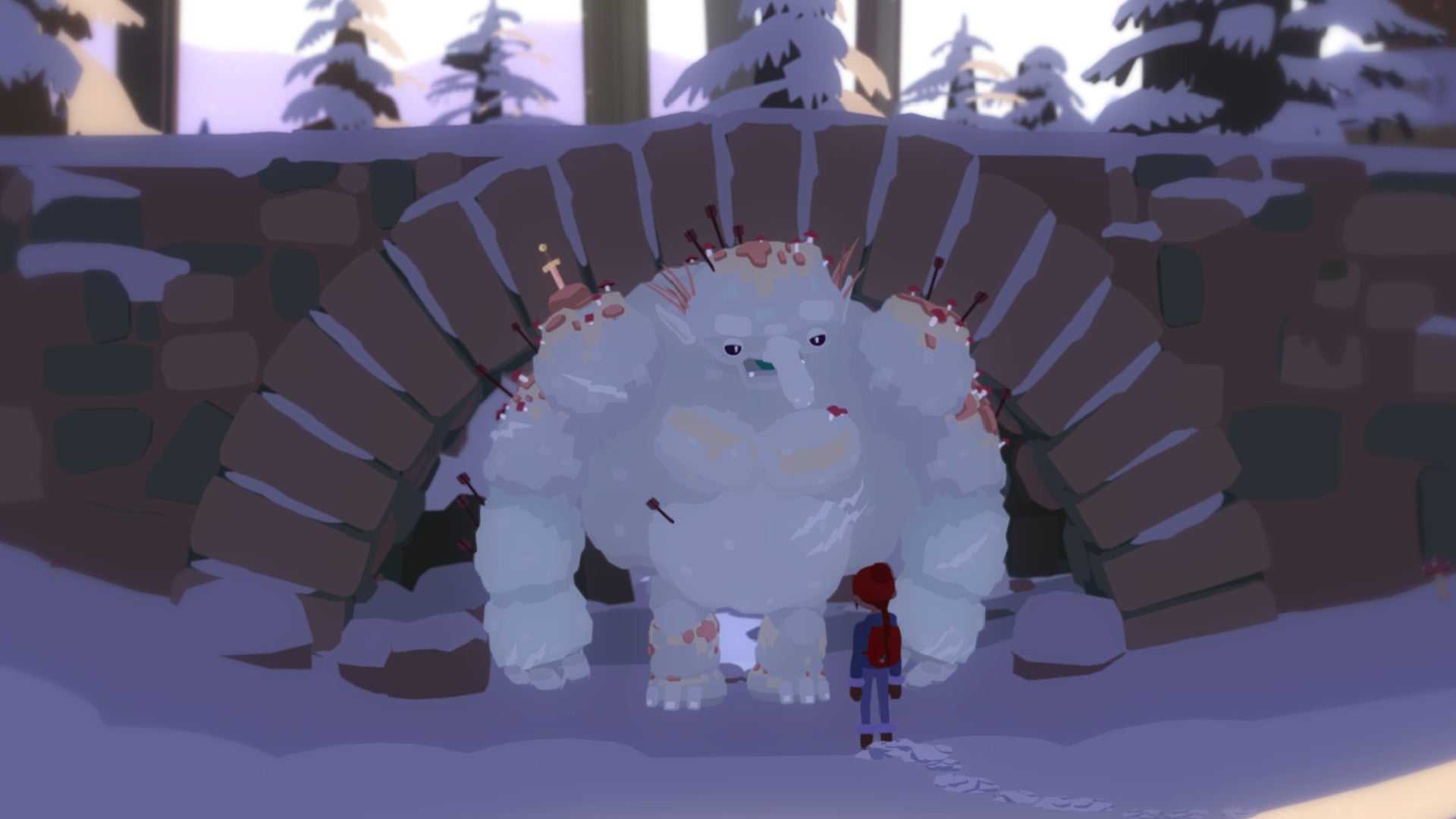 For the second week running, the development community has really stepped up to try and ease off the bite of cancelled game events as a result of coronavirus. Last week, the Steam Game Festival brought us over 40 playable demos, making up for the lack of GDC, Day of the Devs and other affected developer gatherings.
This week, the first Rezzed Digital is taking place. Rezzed Digital is a small replacement of EGX Rezzed proper, now taking place in July. As you'd expect, plenty of indie developers had planned to show off their games at the event, and will now have to wait.
But we don't have to, so we're dedicating this week's indie gems feature to highlighting some of the Rezzed Digital games we're excited about. Most of these games aren't playable by the public, yet, but they all caught our eyes in one way or another.
Hot indie games week of March 23
The Red Solstice 2: Survivors
Red Solstice games offer some of the best top-down alien shooting out there, so I was surprised to find the latest to actually be taking things in a different direction for the series. The Red Solstice 2: Survivors is the ambitious sequel that brings together strategy, real-time tactics and Red Solstice action into a single game.
The strategy layer presents a campaign map where you get to dictate how to best equip your troops for the fight. You can invest in character upgrades, research new tech, and even develop different weapons.
On the ground, the action is handled through real-time tactics. This mode supports up to eight (!) players in co-op and it's where you'll be spending most of your time. The game's look is not much different from Solstice Chronicles: MIA, but the stakes appear higher seeing as you'll be making decisions on the fly and hoping they're executed well before you can move on.
It's certainly an interesting premise, and Ironward is promising a lot. The developer actually went back and revamped much of Solstice Chronicles based on feedback, so hopefully some of those learnings went into Survivors.
You can stay updated by keeping an eye on the game's Steam page.
Roki
You may have seen that Roki's had a free demo last week as part of the Steam Game Festival, but we thought we'd give it another nudge this week. Roki is game that tries to bring point-and-click adventure elements forward into the modern age. The story takes place in a contemporary setting that's inspired by Scandinavian folklore.
The demo showed this premise pretty well, even if the gameplay sometimes fell into some of the pitfalls older adventure games tend to fall into. In Roki, you play as cute Tove, a child who explores a forest inhabited by many fantastical Scandinavian characters.
In classic adventure game fashion, Tove has a backpack that stores all the relevant items she picks up, which she'll be using to advance the narrative, explore more of the world and solve the many puzzles littered all around it. The visuals, music and presentation were the highlight of my time with the demo. The developer describes Roki as a modern fairy tale, and I find that to be a spot-on description. The music really injects what would otherwise be mundane item hunt with a sense of adventure, and gives characters and locations warmth.
Though the game is very linear, the visuals made me want to explore every nook and cranny to see how designers translate the folklore it's inspired by.
Roki is coming to PC and Switch, and you can wishlist it on Steam today.
Alien Hominid Invasion
Alien Hominid Invasion is the next game from the makers of Castle Crashers and Pit People. The Behemoth's style sensibilities are unmistakable, and the Alien Hominid Invasion reveal trailer immediately puts them on display.
Alien Hominid Invasion is a side-scrolling shooter for four players. A lot of the action revolves around the movement abilities at the playable characters' disposal, with plenty of air dashes and cancels and the like.
As you play, you'll get to evolve them further through new move and perk unlocks. It's also a loot game, with a tonne of weapons and gear to unlock. I particularly appreciate how active the footage makes the gameplay look, like in how the player picks up enemies and throws them into their friends and steals an item before quickly dashing out of danger.
Alien Hominid Invasion is in development for PC, Xbox One and Switch. Though you can't play it just yet, all of The Behemoth's games are free to play on Steam until April 1.
Formula Retro Racing
We're at a point now where racing game visuals are often indistinguishable from real-life. This creates an opportunity for smaller developers to step away from photorealism and remind us of how things used to be by bringing back art styles once thought to be outdated.
Formula Retro Racing hopes to capture the speed of the sport with arcade-style gameplay, and a sharp low-poly look. The game's presentation is strictly early 90s. The visuals are uncluttered and the HUD is too big, just like it was in those days.
It's clearly most inspired by Virtua Racing. And, because music is just as important, the game's soundtrack is reminiscent of Daytona and Outrun, with appropriately energetic beats.
Formula Retro Racing is in development for PC and Xbox One, with a Steam page where you can wishlist it.
Phogs
Phogs is a game about two inseparable dogs. I mean that quite literally, because the two are linked together with a belly that's definitely not anatomically correct. The stretchy belly is the game's core mechanic, and it's what allows the pair to move around the world and interact with its various machinations.
A lot of the puzzles seem to be physics-based, which makes for quite the picture when you see how far they stretch and twist to move or hold objects. The game's visuals give a Genital Jousting vibe, with how flappy and soft everything looks.
I also really appreciate the developer's commitment to the bit in how it named the game's worlds, which is what I imagine are all things dogs dream of. Sleep World, Food World, Play World are all packed with things dogs like, and they both look very excited to be there.
Phogs is playable solo and in co-op for two players, and it's coming to PC and Switch this year. Both players can even share the same controller, if that's more your style. Find it on Steam.
The Falconeer
We covered The Falconeer before, but it's one of those games that's hard to forget about when it looks as good as it does. Not just graphically, The Falconeer's setting and hook make it hard to conflate it with any other game.
At its core, The Falconeer is an aerial combat game where you get to fly on the backs of fantastical beasts, dogfighting dragon-like creatures and engaging flying armadas. The game's open world is made up of ocean cities, creating a very unique setting.
You're free to explore the world as you please, and the game allows you to join up with any of the world's warring factions. The developer says it wanted to offer as many perspectives as possible on its central conflict.
The Falconeer dropped a new trailer this week on the game's Mancer faction. It continues to look stunning, and it's coming to Steam and Xbox One this year.
Recompile
Recompile is another game whose style will be the first thing to grab you, just like it did for us when it was announced. Recompile is an action game where you play as a rogue piece of code trying to push back against a program.
This entirely digital setting is well-represented in the game's visuals. It's stunning to look at and even better in motion, but I couldn't play the demo for too long because some of the effects used were headache-inducing. This stripped-down, hyper-stylised art style calls for flashing lights, glitch and distortion effects, which the game has in spades. But it's also what could make it hard for some players to focus on the action.
Recompile's gameplay is mostly platforming, with some shooting and hacking interspersed between them. Controls were fairly tight, though judging the distance was sometimes harder than it needed to because of some of the visual flourishes. It adheres to its vision really well, though I wish I enjoyed it more.
Recompile is coming to Steam this year, wishlist it now.