Project Genesis, Eldest Souls and 40 other games you can play this weekend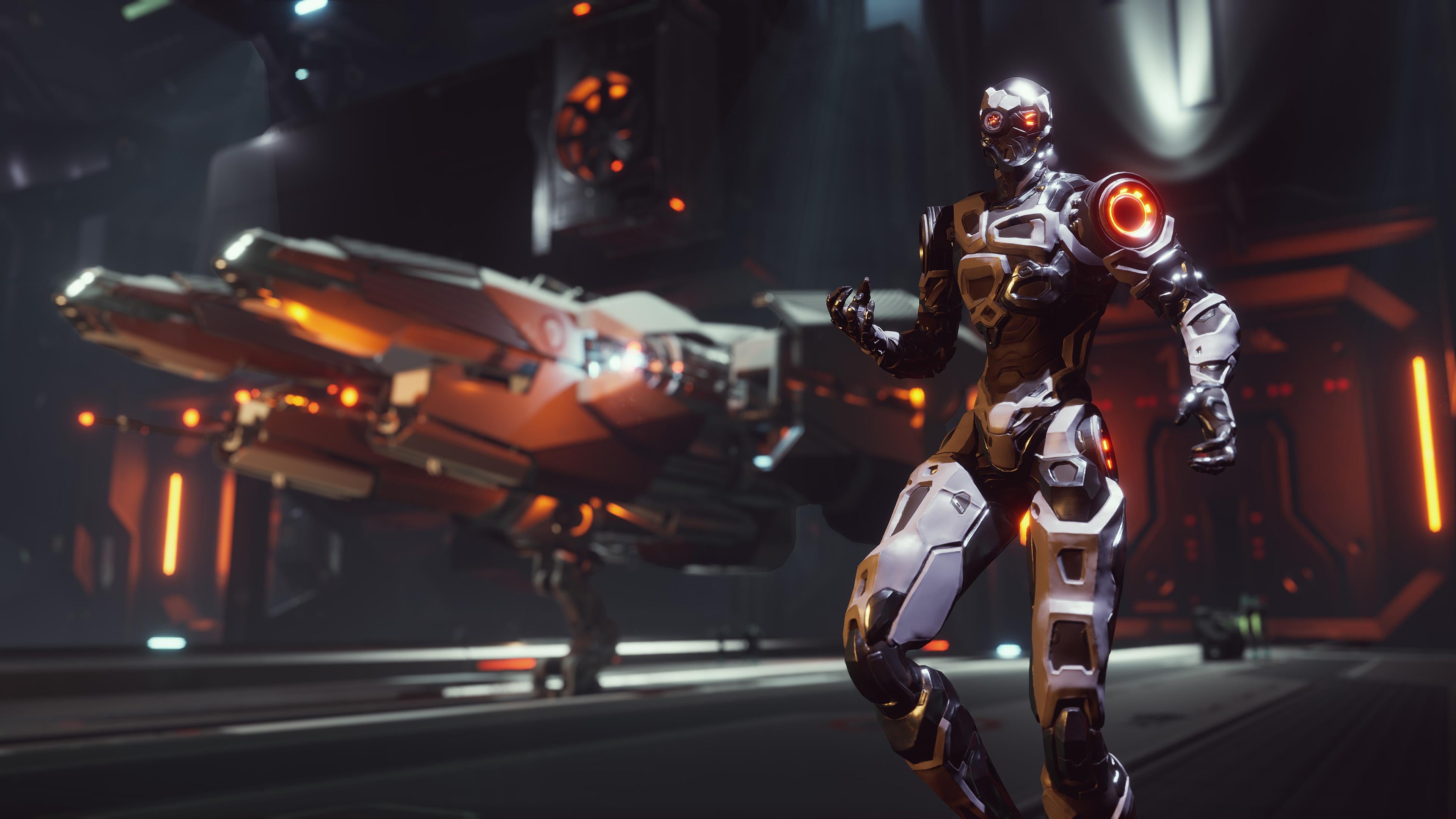 This has been an especially exciting week for indie game news, despite the lack of GDC this March. The two main contributors to this deluge of interesting games are Nintendo's Indie World showcase Direct, which highlighted a number of 2020 Switch games, and Steam's second Game Festival, which brings over 40 playable demos to everyone this weekend.
Although we did cover both of these separately, there are even more games we're going to give extra-special attention to in this weekly indie gems feature. So let's dive in.
Hot indie games week of March 16
Fights in Tight Spaces
Even when they're not creating interesting, unique games themselves (like Frozen Synapse), the folks at Mode 7 always have an eye for cool. The studio's latest is a game about fist fighting in confined areas.
Created by RICO developer Ground Shatter, Fights in Tight Spaces is a turn-based brawler (just saying that outloud is weird) where you build a deck of cards representing the different moves and drop in to tactfully deploy them against AI in turn-based combat.
The moves are well-animated, and carry the weight you'd expect from a melee-based game while looking stylish - to the point I wish there was a real-time version, though that would probably quickly turn into a mess given the limited space.
Fights in Tight Spaces has over 150 cards with the different moves, including a few that involve using the environment, and even force enemies to attack each other. It has a brilliant Superhot-like clear look that only helps amplify its coolest moments.
Fights in Tight Spaces is coming to PC and consoles at some point this year, and you can wishlist it on Steam now.
Creature in the Well
Creature in the Well is part of an emerging genre of games that find interesting ways to work pinball into familiar game mechanics. Unlike Yoku's Island Express and similar games, however, Creature in the Well doesn't simply disguise elaborate pinball tables as levels.
Instead, it's a hack-and-slash dungeon crawler that happens to a have the very satisfying pinball and breakout mechanics weaved into its fabric. The game's different arenas feature bumpers, which you can bounce your ball off of to charge them. This is how you mainly solve puzzles, and navigate the different combat challenges.
It's a unique game set in a desolate world covered in sand, and its dungeons are hand-crafted and not procedurally-generated. Creature in the Well launched on Steam and Switch last year, but it's finally coming to PS4 on March 31, for just $15.
Games you can play this weekend
Project Genesis
We love a good space game here on VG247 and Project Genesis is one I'd been keeping my eye on. Project Genesis is a multiplayer spaceship dogfighting game with an interesting twist: you get to actually board enemy capital ships and take them out from the inside.
The transition between space combat and first-person shooting is seamless, and you'll be doing it as part of a squad of players. The ship combat part is inspired by Dreadnought, whereas CQC shooting mechanics are more similar to Halo. Though it's still relatively early in-development, Genesis already has great visuals and a solid overall presentation.
The game has been in closed testing for a while, and developer 8 Circuit has been sharing regular updates on the different additions that make it into every new build. 8 Circuit is, however, nearly ready to bring it to Steam Early Access. Project Genesis doesn't hit Early Access until April 24, but you can actually play the current build this weekend.
The developer is offering free Steam keys to this pre-launch test to anyone willing to sign up on the official site. The even better news is that this particular test will last all the way until launch next month, so be sure to get a key now even if you're not jumping in this weekend. Just keep in mind that this is not a key for the full game.
Over 40 free demos
We'd be remiss if we didn't dedicate this part of the weekly feature to highlighting some of the games included in Steam's Game Festival, currently underway. If you're unfamiliar, this digital event brings many of the game demos developers would have shown at this year's GDC and other events, but couldn't because of the whole coronavirus thing.
Many developers are participating in what could forever change the nature of pre-release demos, and we wanted to bring you a few of the standout games taking part. Once again, these demos are only available until Monday.
Eldest Souls
It's been a several weeks since I used the word "Souls-like" on the site, so I am breaking it out now for Eldest Souls. Eldest Souls is a punishing, top-down Souls-like that's essentially a series of boss fights.
It has a unique mechanic of charging up sword attacks that creates fast, risky combat and sets its cadence apart from the stamina dance typical of Souls-likes. You can further customise your moves with multiple talents, and using the rewards you get from defeating bosses. It looks like a bleak good time. Hit up the game's Steam page to download the demo.
Going Under
Going Under is a dungeon crawler with a unique premise. Rather than send you down ruins of some ancient civilisation, Going Under's dungeons are instead the ruins of failed tech startups.
It's an action game where you'll be scrambling for weapons in dungeons, and enjoying some modern satire about America's West Coast tech boom in the overworld. The humour is also reflected in the game's art style, which helps it really stand out as you scroll through the Festival's page. Going Under's demo can be yours on Steam.
Neverinth
Neverinth has actually been in Steam Early Access for nearly a year, but this is the first I've seen of it. It's an action game where you get to play as different Valkyries in combat challenges set up by Yggdrasill in the aftermath of Ragnarok. I don't need to explain why any of this is cool to Norse mythology fans.
If you're not completely sold, Neverinth's combat looks kick-ass, and you should definitely give the demo a try. It has a 'very positive' rating on Steam, and all signs point to it being a solid action game.
Heavenly Bodies
Heavenly Bodies is a physics-based space routine simulator where you play as a 70s astronaut as he tries to perform any of the common tasks a cosmonaut would have in those days. You know, repairing satellites and so on. The lack of gravity, and the astronaut body's flappy nature make for a nice combo as you wrestle their weightless limbs to break their speed and try and get the job done.
If you played Heave Ho from last year, or the classic QWOP, you know what to expect. Heavenly Bodies isn't out until next year, so you best give the demo a go while you can.