How Red Dead Redemption 2 nails open world discovery where Ghost of Tsushima fails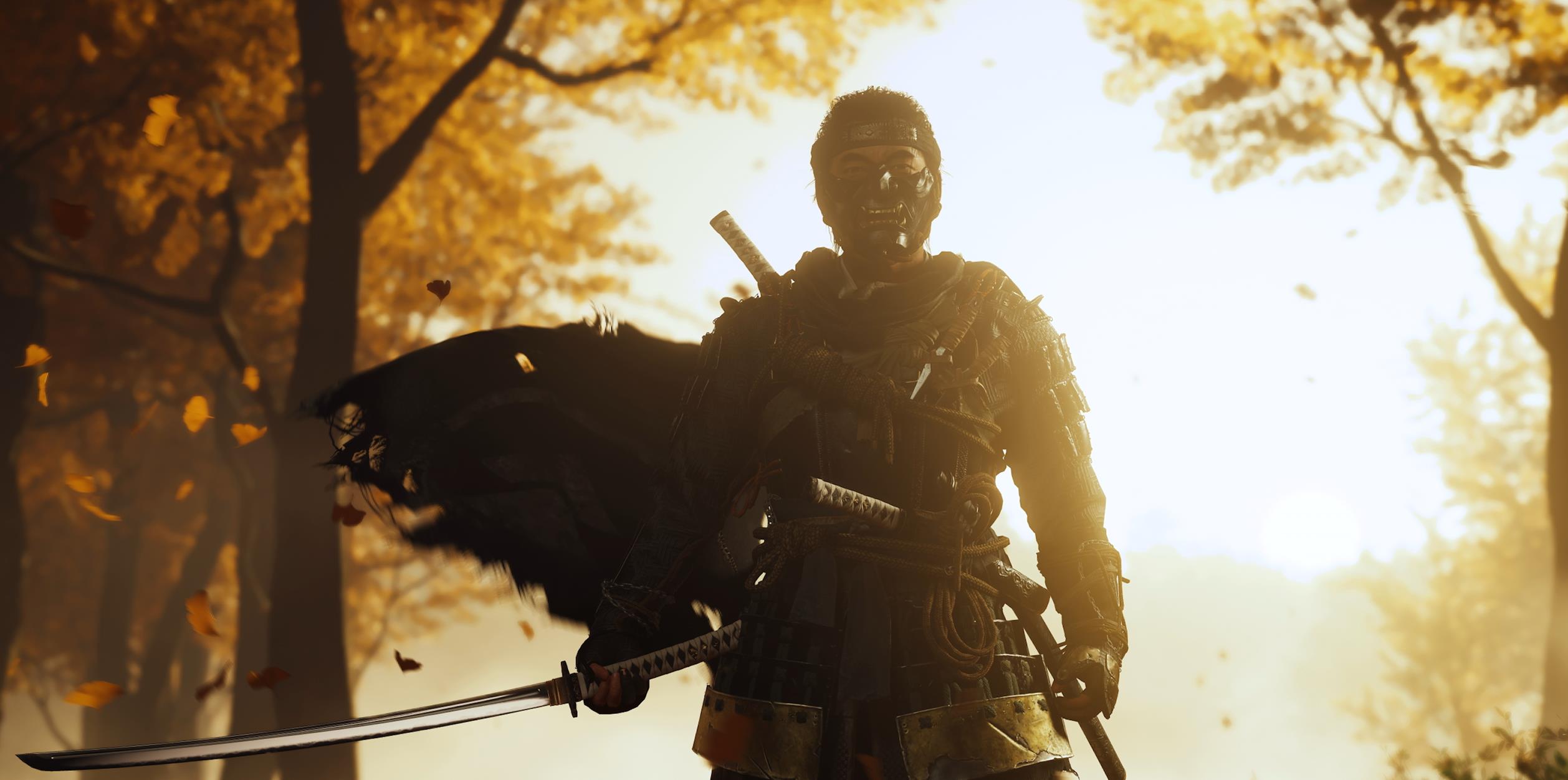 One of the best things about Ghost of Tsushima is how it strips back the HUD during exploration.
Beautifully-rendered landscapes stretch out, begging to be explored. Place a waypoint on your map and swipe your PS4 controller's touchscreen up to send a gust of wind into motion, causing nature around you to bend and twist, pointing the way to your objective. It allows you to take in and appreciate the craftsmanship developer Sucker Punch put into its environmental art.
Red Dead Redemption 2 offers a more old-school method of navigation, though it works in the exact same way. You bring up your map and you place down a marker. But instead of offering a diegetic interface solution like the in-universe wind, you follow a red line on a minimap in the corner of your screen.
One game has you staring at a map as you travel, while the other lets you keep your eyes on the road ahead. So why is it that I can remember Red Dead Redemption 2's world much more vividly?
Part of it is down to the map design itself. Red Dead Redemption 2 is peppered with landmarks. Train lines circulate through the world like arteries. Lonely trees mark distant hills. Dirt roads loop and intertwine with riverbeds and canyons. Every town you visit has its own character, and so do the biomes that surround them. I can trace a path in my mind from the arid west to the industrial east of Rockstar's map.
When I think about Tsushima's world, I see impressive imagery - vast golden forests, colourful springs, fireflies dancing around lonely graveyards - but I can't picture where any of it is in relation to anything else. The only parts of the map I can picture the precise location of in my mind are the chokepoints - those artificial necks that separate the map and split the story into acts.
It isn't just a lack of identifiable landmarks that orient the player, though. It's a lack of memorable things to find. There are foxes to follow that lead you to shrines. There are hot spring baths. There are broken shrines to climb. There are sheathes and hats dotted around, usually found by following a tropical bird. There are Mongol camps to liberate.
Now think about all the unique things hidden around Red Dead Redemption 2's map. In the woods you might open a cabin door and be greeted with the sight of an apparent massacre. Only it isn't. Look up and you'll see a hole in a roof. Look down and you'll see the remains of a comet among the scattered body parts. Elsewhere there are haunted woodlands, magic mirrors, archeological sites, UFO encounters, serial killer mysteries, vampires stalking the streets of Saint Denis, and dozens more.
Not a single space is wasted and it took players months to uncover all of the game's secrets. I'm already seeing people saying they've got the Platinum Trophy in Tsushima - all the jobs ticked off, nothing left to discover. Outside of the tracked side content, every building in Red Dead Redemption 2 has its own story. Then there are the stories you make for yourself while venturing out.
In Ghost of Tsushima that story is always the same: I fought some enemies and pulled off a cool combo. Yes, you might feel badass for launching from horseback, dropping a smoke grenade mid-air, and gutting three Mongols in one smooth motion, but it's an action story told on repeat. Vistas are an unquestionable treat and the game is gorgeous, but there's barely anything that surprises.
Red Dead Redemption 2 solves this problem with random encounters. Scripted as they may be, they breathe life into the world, and they're varied enough that they rarely repeat. If you hop into the Red Dead Redemption 2 subreddit, you'll still see people uncovering exciting moments for the first time, like how you can stare down bears to prevent them from attacking. It's a world where it feels like anything can happen, where you explore for the sake of exploration and not to fill a checklist of things.
Ghost of Tsushima sold itself on how alive its world feels: marvel at how everything dances in the wind; look in amazement as the leaves rain down. But despite how much it attempts to simulate nature, its world feels unnatural. It's a to-do list.
Another game that nailed the sense of discovery in a similar way to Red Dead Redemption 2 is Legend of Zelda: Breath of the Wild. That's a game Ghost of Tsushima keeps getting favourably compared to because of that one press shot of the hero standing on a cliff edge, camera pulled right back, the landscape stretching out. Once you've done the tutorial in Breath of the Wild, that's how the world is presented to you. It begs you to dive right in - literally - by jumping off and gliding down into that expanse of rolling green.
The difference is its sense of discoverability and the reactivity of its world. It feels like you are part of it. Stand on a table while talking to an NPC and they might note that it's a bit of a strange way to communicate. Notice an out of place rock and jostle it into position and you'll be rewarded for your curiosity. Each of the little puzzles and interactions in the world are unique, and that keeps you engaged.
Ghost of Tsushima's wind-based navigation promises something it never delivers. The promise to go wherever the wind takes you is delicious - it's just a shame it always takes you to a Mongol camp, a fox, or a hat.