Over 20 players just carried bowls of stew across the length of New Austin in Red Dead Online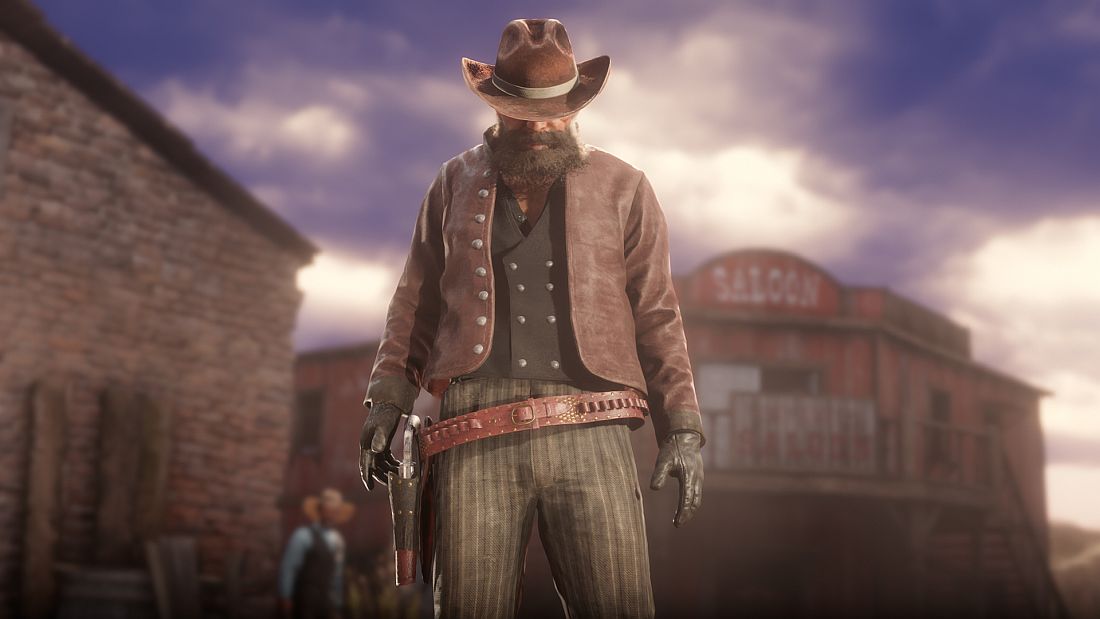 Update: Just the other week, we brought you the story of one brave player's dream of carrying stew from Valentine to Saint Denis in Red Dead Online. Now over 20 players have attempted a similar pilgrimage.
This one is a bit more of a mixed success, in part thanks to the carnage of 20 players in close proximity and in part due to connection issues. At one point they're hit by a train. At another, it's clear that some players would rather transport a fish.
You can watch the edited down trek here:
If you're wondering what the future holds for Red Dead Online, check out our Rockstar interview at that link.
Original Story: Red Dead Online's next big update brings roleplaying elements to the Wild West, allowing you to live out your wildest dreams.
Want to be a trader, living off the land and collecting rare furs to sell on? You can. If you'd rather live out your days as a collector, unearthing forgotten treasures and surrounding yourself with riches, you can do that too. For those who live life by the gun, the bounty hunter's life awaits.
But these options are still limited. While each path will unlock new features and opportunities for you, none of them revolve around taking a very long time to eat a bowl of stew. Luckily, one player is pushing the boundaries of what is possible in this online dustbowl.
When you pick up a bowl of stew in Red Dead Online, your character crams it down in just a few bites. But if you keep moving, there's no time to cram. This brave hero saw this as a challenge: can one man walk from Valentine to Saint Denis, bowl of stew in hand?
You can see his attempt in the sped up video below, backed hilariously by Unshaken from the RDR 2 OST.
According to the creator, the walk took 37 minutes in real-time. I'm personally more surprised that he didn't get shot.