Rainbow Six Siege: Blood Orchid PC tech test coming Aug. 29, game is free to play this weekend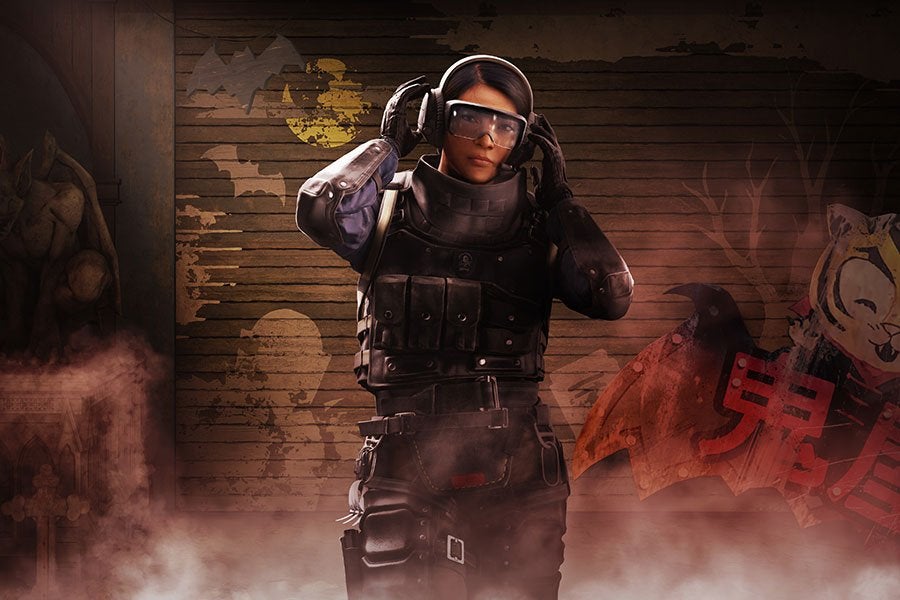 Ahead of the next update, Rainbow Six Siege is getting a free to play weekend on all platforms. New information on the Blood Orchid expansion was also announced today.
Ubisoft also provided additional information on the operators in the Blood Orchid expansion for Rainbow Six Siege along with information on the PC technical test and September release.
Ying from the Hong Kong CTU, makes use of a shotgun or LMG, but as previously reported, she also uses Candela devices which shoot flash charges into the air and blind those in the vicinity. She wears special glasses that make her immune to these flashes.
Before tossing one of the Candelas, players can hold the button down which will make them rolls across the ground for a longer period of time. They can also be rolled under barricades or through drone holes. The Candela can also be deployed on a breachable surface so it fires the flashes into the room on the other side. Holding the button down on the grenade here will also increase the delay timer, allowing players a bit more time to get into position.
The other new operator is Lesion, from the Hong Kong CTU, who throws Gu mines that deploy on the floor and stick to any attacker who steps on them with a poison needle. Getting stuck will disorient the player, and does damage over time as the needle remains embedded.
Players can either fight through the disorientation and take the damage, or use the on-screen prompt to remove the needle; however, they will have to lower their gun to do it, making them vulnerable during this time. Using I.Q.'s electronics detector will allow the player to see the Gu mines, otherwise, the cloaking tech makes them invisible to operators other than Lesion.
A small icon above each deployed trap allows Lesion to see the mine. letting the player know when one is triggered. A total of seven mines can be placed in an area, but there is a cooldown timer. Players will be able to see how many are left and how long before another can be set watching the timer.
The third new Operator is Ela, a member of the Polish CTU. The second will be released with the next Operation.
Ela is a defender who uses Grzmot mines which are proximity concussion mines which can be thrown or stuck to walls, ceilings, and floors. They will detonate when an enemy gets close, but do not cause damage. Instead, they will be stunned, hard of hearing for a bit and sight will be distorted. Here, Ela can use her speed to run up an take the dazed and confused enemy down using her SMG or a shotgun or a pistol with an integrated dot sight.
Should Ela go down in a fight, an extra Grzmot mines carried on her person will manually detonate a concussion charge. This provides a teammate time to clear the area and revive her.
Operation Blood Orchid is targeting a September 5 release, and a Technical Test Server will go live on PC August 29. Players will be able to try all three Operators and the Hong Kong theme park map.
All three Operators will be available for free to Season Pass holders on launch day, and available for all other players to purchase in-game one week later.
Rainbow Six Siege will be free to play all on platforms this weekend from August 24-27. All progress earned during the free weekend will transfer over to the full game, which will be 50% off August 24 through September 4.