PS4 System Update 4.0 releasing today, includes HDR and updated Quick Menu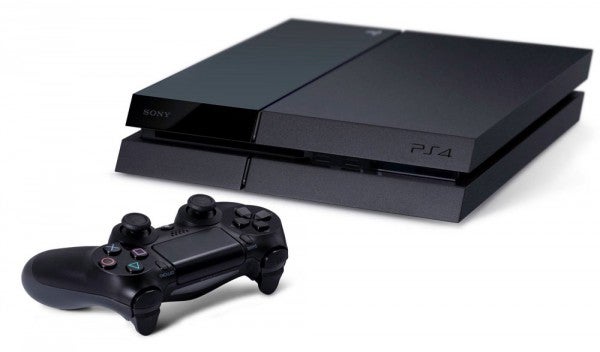 The long-awaited 'Shingen' update brings High Dynamic Range to the masses.
The latest firmware update for Sony's PlayStation 4 is set to go live on September 13. The first update since the unveiling of the PS4 Pro at Sony's Playstation Meeting, the new firmware features a number of key updates.
Of interest to most is the addition of High Dynamic Range (HDR) functionality to all Playstation 4 consoles, which came as somewhat of a surprise announcement last week with many expecting the advanced display functionality to be a PS4 Pro exclusive.
Elsewhere, and the update also boasts a number of usability improvements that were detailed during the beta in August. These include a revamped Quick Menu, a redesign of the What's New and Content Info screen, as well as the ability to transfer data between PS4 systems via a wired LAN connection. Undoubtedly a welcome addition for anyone swapping out their PS4 for a Slim or a Pro, particularly given the PlayStation Network's tumultuous history of slow download speeds.
We've highlighted some of the biggest changes below, and you can find the full list as well as more details on the system update over at the US Playsation Blog.
Folders
Update 4.0 sees the long-awaited addition of Folders to the PS4's Content Launcher and Library, finally giving you the ability to organise and arrange your games and apps in the one place for easy access. This also comes alongside a number of big changes to the system's Library, with the addition of a new Purchased tab.
Updated Quick Menu
The Quick Menu is now more customisable and easier to access, without the need to leave your game. It's also been expanded with several new items, including an enhanced Music section not present in the beta that allows you to discover, play and control Spotify without needing to open the app.
PS4 Pro Updates
In readiness for the release of the PS4 Pro on November 10th, the patch includes PS4 Pro-exclusive features that allow it to output high-res content. Including:
1080p streaming for Remote Play on PC/Mac and compatible Xperia devices
1080p streaming for Share Play
1080p 30/60fps live broadcasting on YouTube
1080p 30fps live broadcasting on Twitch
High Dynamic Range (HDR)
With System Update 4.0, every PlayStation 4 console is now and HDR enabled device, with numerous HDR options added to the system's Video Output Settings.
Redesigned What's New & Content Info Screen
The revamped What's New and Content Info screens provide easier access to more information on what your friends are doing, as well as a better look at trending media, communities and PlayStation Store content.
Data Transfer To New PS4
You can now transfer games, user info, and saved data via a wired LAN connection.