PS4 Slim - take a closer look at the console and the new DualShock 4 controller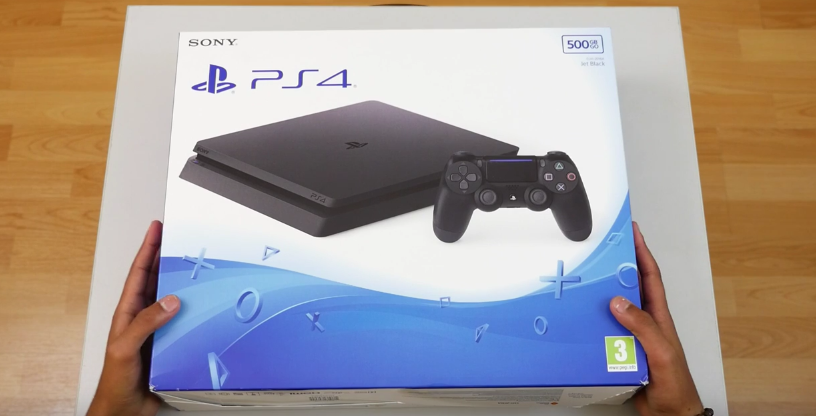 Watch an actual PS4 Slim get unboxed, and have your first look at the updated DualShock 4 controller.
That escalated quickly. What started as a rumour on Sunday spiraled out of control quicker than Sony's PR team could have imagined.
The long and the short of it? Despite being completely unannounced by Sony, the PS4 Slim is real, and it's already in people's hands, plugged in and playing. Don't believe it? Here's a video of the console being unboxed:
۞
by AGB-Media
The video above shows it all in detail - the packaging, new design of the 500GB console itself, as well as the revised controller.
The upper end of the controller's touchpad now has a transparent bit that lets the light from the lightbar travel through it, to make it easier to see what colour your controller is for multiplayer games. There are other minor changes to the button and stick colours, too.
The console itself is pretty much what we've seen in the leaked images, and it doesn't have the optical audio out port.
Expect Sony to make it official on September 7 when it also unveils the PS4 Neo to the world at its PlayStation Meeting in New York. We'll be on the ground and getting hands on with both consoles and any other games on show, so be sure to check back for a take so hot it'll scorch your brains.