PS4 Pro price, hands-on, specs, controller: everything you need to decide whether to buy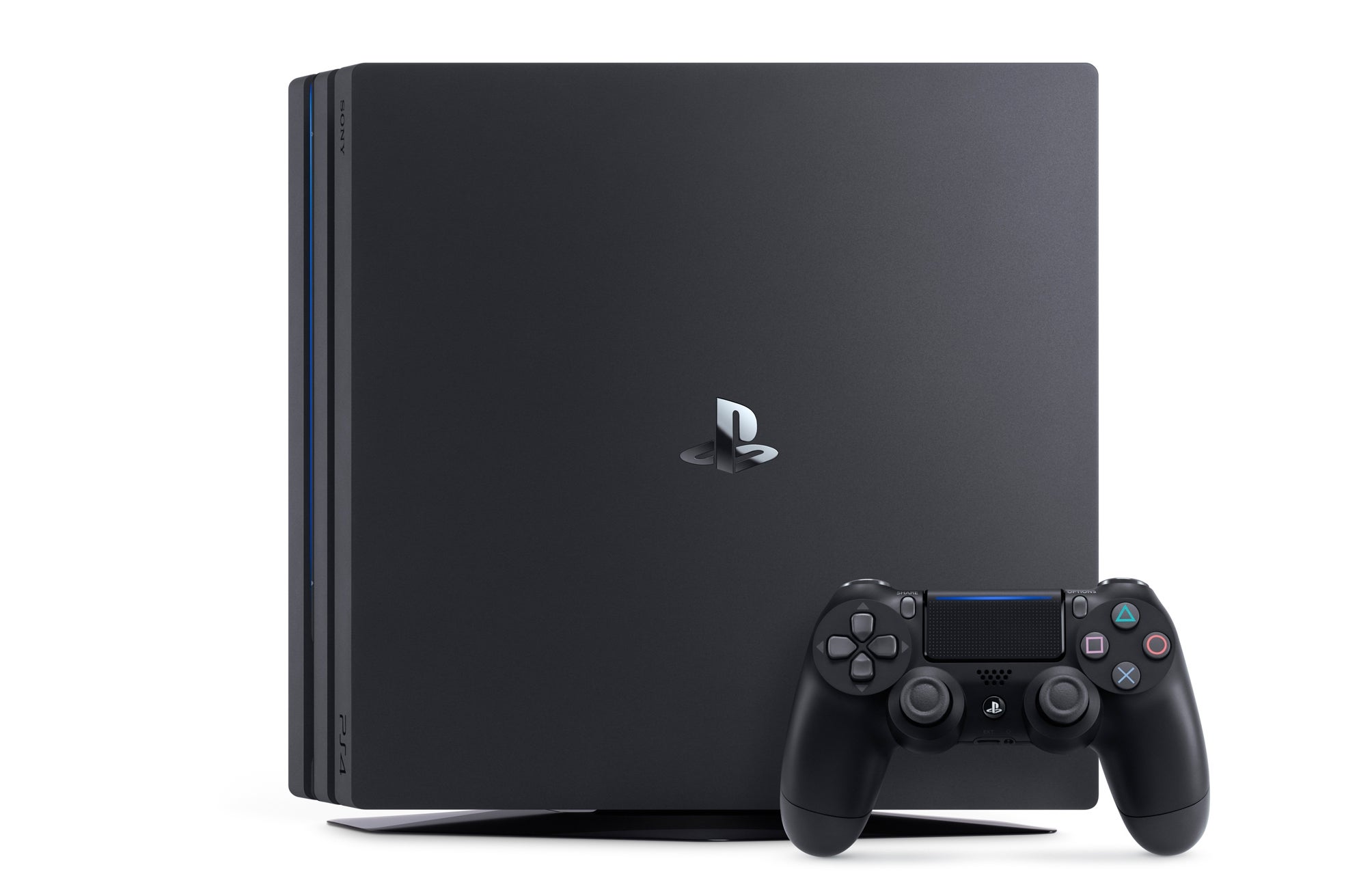 Weigh up the cost of investing in 4K, HDR and frame rates with out breakdown of all things Neo.
The basics: PS4 Pro features
PS4 Pro - otherwise known by codename PS4 Neo and nicknames PS4K and PS4.5 - is a hardware revision of Sony's generation-leading PS4 console.
Unlike the PS4 Slim, rolling out to replace the launch model of the PS4, the PS4 Pro is more than just a smaller, prettier box. It's still a PS4, compatible with all your games - but you're getting bonuses not available on the original hardware.
In this page we'll run through what makes the PS4 Pro different from the PS4, go over its features, check out the new controller, gather some impressions and look over the currently supported games list, among other topics, in order to help you answer the question: should you buy a PS4 Pro?
PS4 Pro vs PS4: what makes PS4 Pro different
The basic difference between the PS4 Pro and the PS4 is power. The PS4 Pro has a faster CPU and more powerful GPU. This allows developers to achieve better frame rates, leverage more advanced visual effects, increase resolution up to 4K, take advantage of HDR - or some combination of all of these.
This power boost grants the PS4 Pro the ability to output games in native 4K resolution (4096×2160 pixels), and upscale games that don't have 4K support. It can also display stream 4K media, although it can't play 4K Blu-rays. The current PS4 can output games in HD (1920x1080) and some photos and videos in 4K.
Despite the power discrepancy between the two hardware revisions, the PS4 Pro is not a new console generation: PS4 and PS4 Pro will share a library of games, and Sony is not planning on any PS4 Pro exclusives. Instead, some current and most future games will offer enhancements for those players with a PS4 Pro - although Sony insists these enhancements must not affect gameplay in any way.
Players will be able to share save data between the two hardware variations; if you own a PS4 and a PS4 Pro, you can switch seamlessly between them, bringing your PSN ID and all data with you, and there'll be no split in online user base.
Visually, the PS4 Pro looks like a three layer cake, while the PS4 and PS4 Slim have only two layers, essentially making the PS4 Pro 50% more delicious. This is not a factor you should consider when making a purchasing decision.
PS4 Pro will support whatever enhancements developers choose to enact now that they have a bit of extra oomph to work with, but there are a couple of elements that stand in need of clarification.
When it revealed the PS4 Pro Sony showed off the console's capacity for HDR output. HDR stands for high dynamic range and essentially boils down to more vibrant colours - true blacks and rich hues. HDR support is not exclusive to PS4 Pro, and has already been added to existing PS4 consoles via a firmware update. HDR output requires a compatible display - your HD telly may not cut it.
While it is more than capable of handling native 4K game render and 4K upscaling, PS4 Pro cannot play Blu-rays in 4K. Sony has said this is because streaming is the future of 4K, showing a remarkable lack of sympathy for those of us stuck on copper-line ADSL - or worse.
It's worth noting that the broader Sony corp does not yet produce any 4K-capable Blu-ray players, despite championing 4K media with its TVs and now the PS4 Pro, and being one of the primary movers and shakers in the Blu-ray world. Mysterious. Makes you wonder how big Sony's streaming plans are, doesn't it?
PS4 Pro specs
These are the PS4 Pro specs, as provided by Sony:
Product code - CUH-7000 series
Main processor - Single-chip custom processor
CPU: x86-64 AMD "Jaguar", 8 cores
GPU: 4.20 TFLOPS, AMD Radeon based graphics engine
Memory - GDDR5 8GB
Storage size - 1TB
External dimensions - Approx. 295×55×327 mm (width × height × length) (excludes largest projection)
Mass - Approx. 3.3 kg
BD/DVD drive - (read only) - BD × 6 CAV, DVD × 8 CAV
Input/ Output - Super-Speed USB (USB 3.1 Gen.1) port × 3; AUX port × 1
Networking - Ethernet (10BASE-T, 100BASE-TX, 1000BASE-T)×1; IEEE 802.11 a/b/g/n/ac; Bluetooth® 4.0 (LE)
Power - AC 100V, 50/60Hz
Power consumption - Max. 310W
Operating temperature - 5ºC – 35ºC
AV output - HDMI out port (supports 4K/HDR); Digital Out (OPTICAL) port
Compare and contrast with the base PS4 and PS4 Slim's primary system specs:
CPU: eight Jaguar cores clocked at 1.6 GHz
GPU: 18 Radeon GCN compute units at 800 MHz
RAM: 8GB GDDR5 at 176GB/s
It's not that the PS4 Pro is so very different from the PS4 - but it does have more modern and powerful components. It's shared architecture is why games are compatible across both hardware revisions - sort of like how installing a newer version of the same graphics card shouldn't make your PC games obsolete. The good news is that unlike PC hardware, Sony guarantees compatibility.
PS4 Pro release date: when does the new PlayStation come out?
The release date for PS4 Pro has been set as November 10 2016 for Australia, Europe, Japan and North America.
PS4 Pro price: how much does it cost?
PS4 Pro is more expensive than the base PS4. Sony's suggested retail price for the base 1TB PS4 Pro is $399/€399/£349.
Compare that to the 500GB PS4 Slim's RRP of $299/€299/£259 and the 1TB PS4's RRP of $349/€349/£299. You might also be interested to know the 500GB Xbox One S goes for $299/€299/£249 and the 1TB Xbox One S is priced at $349/€349/£299.
As you can see, the price of the PS4 Pro will make it the most expensive 1TB console on the market this holiday season.
PS4 Pro pre-order: where can I buy a PS4 Pro bundles
PS4 Pro will be available to purchase at most major retailers who currently carry the PS4.
You can pre-order PS4 Pro right now via retailers like GameStop and Amazon.
At time of publication, major retailers were not yet offering PS4 Pro consoles bundled with games or accessories. It's possible we may not see PS4 Pro bundles until 2017, with standard PS4 and PS4 Slim bundles on offer during the November sales and holiday season, while PS4 Pro remains a premium, full-priced option this year.
PS4 Pro controller and accessories
The PS4 Neo uses the existing Dual Shock 4 controller; no need to buy any fancy new peripherals.
That said, Sony has introduced a slight revision to the DualShock 4 the light bar colour to be viewed while holding the pad for normal gameplay use. This controller is compatible with all PlayStation 4 consoles - PS4, PS4 Slim and PS4 Pro. It is pictured above.
Razer and Nacon have produced two new PS4 Pro controllers specifically designed for eSports use. Developed with full support from Sony, they're completely compatible with PS4 Pro.
In the same vein as the Dual Shock situation, Sony has announced a functionally identical PlayStation Camera and a new premium headset, both of which work with all three hardware variations.
There is only one accessory incompatible with the original launch PS4: a vertical stand designed to suit both the PS4 Slim and PS4 Pro's new form factors.
You can look at all the new PS4 accessories here.
PS4 Pro games
There will be no PS4 Pro exclusive games, but every PS4 game released after the console launches can support the PS4 Pro at the developer's discretion. Many games released before PS4 Pro will be updated to take advantage of the additional power of the new hardware.
We maintain a complete list of all confirmed PS4 Pro games. At time of publication this list featured:
20 "forwards compatible" titles released before PS4 Pro
14 upcoming releases with PS4 Pro support
2 games we wish were PS4 Pro friendly, but aren't
If you're shopping at retail, look for a blue label with "PS4 Pro enhanced" to identify games specifically designed to take advantage of PS4 Pro hardware.
PS4 Pro impressions: hands-on, reviews, tests and unboxing
Hardware is a major investment and you'll probably want to hear from people who have actually seen the PS4 Pro in action before you commit. Some of the things that make PS4 Pro so special are difficult to convey with videos or images - especially the 4K resolution and HDR support - so live demos or impressions are the way to go.
We intend to gather up all kinds of resources to help you out in your purchasing decision: hands-on previews, reviews, technology tests and unboxing videos. Since the PS4 Pro is only just creeping into the wild, we expect this section to expand dramatically over the next few weeks. Stay tuned.
PS4 Pro hands-on: VG247's preview impressions
Alex was able to try the PS4 Pro out first-hand at a preview event in September 2016, and while he definitely liked what he saw, he had some reservations about whether the experience justifies the financial outlay. Here's an extract from his preview:
It's impossible to say exactly how much the Pro's power is helping the likes of Mass Effect, but what I can say is that on a TV running in real time its demo's neon-glowing alien landscape looks bloody marvelous. Horizon looks similarly stunning running on the PS4 Pro, the upgrade in detail absolutely plain from previous demos I've seen and played at E3. There's a catch with all this, of course: at this event Sony is showing the PS4 Pro on high-end Sony TVs. Given that there's not a concrete road map for how developers are to utilize the additional power I'm not entirely sure how much benefit the Pro will be to others who don't yet own such a TV.
Tomb Raider's smart graphics options are a solid answer, but this feature appeared to be unique to that game at this event. Further, I'm not entirely convinced that the difference in other games, pronounced as it is, is enough to justify the TV upgrade cost on top of the PS4 Pro price for those other users. The PS4 Pro price is reasonable, but getting the most of the machine requires a greater investment.
Read Alex's full impressions for the whole story.
PS4 Pro reviews
Good hardware reviews take time. If you have any doubts about dropping your cash on a PS4 Pro, keep a bookmark here for a round-up of reviews as soon as trusted tech sites get their hands on the new console and put it through its paces. IKEA-style stress tests for all, with any luck.
Unboxing PS4 Pro
We have two PS4 Pro Unboxing videos for you. This one comes from our very own Alex:
This second one is courtesy of our pal Arekkz:
Tests of PS4 Pro
Promises are all very well, but the proof is in the pudding: can PS4 Pro really do what Sony claims it can? Technical tests can tell us precisely how PS4 Pro performance measures up against developer ambitions. Eurogamer's Digital Foundry to the rescue.
Here's an early PS4 Pro build of Horizon: Zero Dawn. The verdict? Although it occasionally dips below the intended frame rate, this footage was captured while Guerrilla Games still had months of optimisation ahead, which makes it extremely impressive.
The video below compare Rise of the Tomb Raider's PS4 Pro and PC builds side-by-side to see how the PS4 Pro will stack up against a gaming rig. Unfortunately for those hoping to go trily high-end, PC still looks like the best option.
Obviously what we want from the PS4 Pro build of Call of Duty: Infinite Warfare is a rock-solid frame rate even when the engine is under serious stress from explosions and other effects. Will we get it? maybe. Pre-release, it was a bit choppy.
Bear in mind that all these tests were completed with pre-release builds, so we expect to update soon with more relevant details - and many more PS4 tests.
PS4 Pro vs PS4 Slim, Xbox One S, Project Scorpio and NX
There are so many consoles around right now you'd be forgiven for being confused about how they line up with each other and where PS4 Pro fits in. Basically, there are three tiers of console, and a wildcard:
Tier 1: The PS4 and PS4 Slim are roughly equivalent to the Xbox One and Xbox One S. All of these consoles are available right now, and of the four, the Xbox One S has a slight edge as it is the only console on the market to support 4K playback from Blu-ray. It also has a very slight power advantage over PS4 and PS4 Slim, but it's small enough that Microsoft doesn't even advertise it.
Tier 2: The PS4 Pro is a step up from the base tier of four consoles discussed in the paragraph above, which is why it is more expensive. It offers potentially noticeable improvements in performance and visuals over the cheaper hardware, including support for 4K output of games, higher resolution game capture, and smoother frame rates, among other perks.
Tier 3: Although we don't have firm specs, Microsoft has said Xbox Project Scorpio is more powerful than the PS4 Pro. We'll have to wait and see what that means, as we have no information on this undated console.
Wildcard: Nintendo will reveal the NX console sometime before the end of March 2017. We don't know much about it, so we can't work out where it might stand in relation to the other consoles. Judging by Nintendo's history, we would expect it to line up with Tier 1 or Tier 2, though.
What is PS4 Slim?
A different console to the PS4 Pro, PS4 Slim is a smaller, lighter and more energy efficient version of the current PS4.
The PS4 Slim is expected eventually to replace the PS4 at retail completely. The PS4 Slim currently only comes in 500GB but this may change in the future as current 1TB PS4 stocks run out.
While all three PS4 consoles share a games and peripherals library (with the exception of vertical stands), the PS4 and PS4 Slim have identical innards. Only the PS4 Pro boasts increased power.
Which PS4 to buy?
Which PS4 you choose to buy depends on your budget, requirements and supporting hardware.
If money is less of a concern and you have an HDR-compatible 4K TV, a PS4 Pro will give you the best possible experience of PlayStation games. If you don't have an HDR-compatible 4K display, you'll still see the benefits with some PS4 Pro games - but not all, and not as drastically.
If you don't have the extra $100 for a fancier PS4 and are not interested in 4K media, you can pick up a PS4 Slim and atill have a comparable experience to players on PS4 Pro - just with a few less visual bells and whistles, perhaps.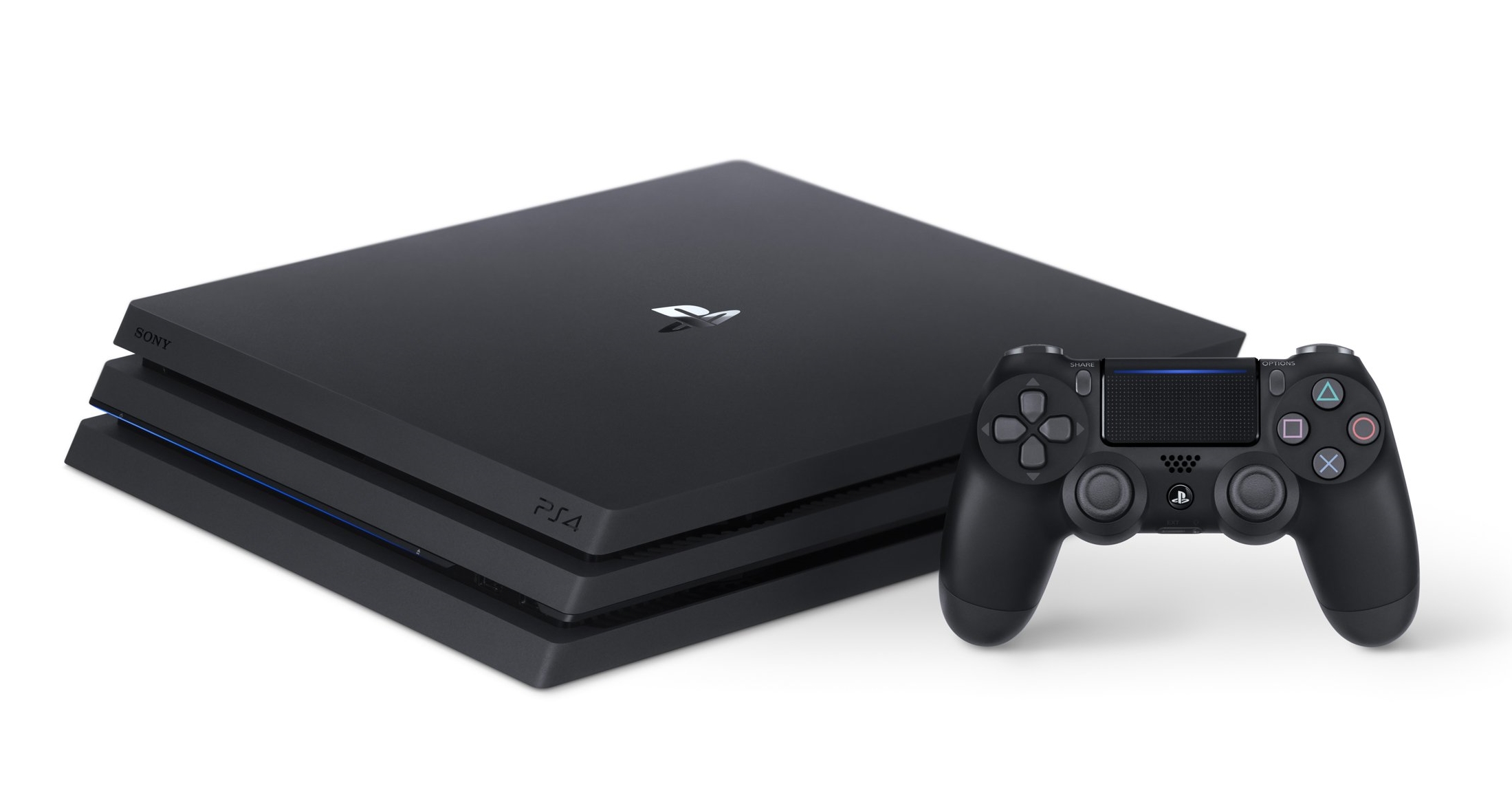 PS4 Pro news timeline
We will update this information hub as new PS4 Pro information comes to light, but in the meantime your best bet for a complete picture is to browse the news archive:
March 2016
Sony's PS4 Neo breaks cover in GDC chatter, backed up by developer and financial sources.
April and May 2016
Codename "Neo" surfaces via massive leaks, while AMD and distributors chime in to corrorborate.
June 2016
The cat is officially allowed out of the bag as Sony admits PS4 Neo exists - but won't talk about it.
July 2016
Thinks go a bit quiet after E3 2016, but what we do hear only confirms earlier reports.
August 2016
This is it: the final run up to the official reveal.
September 2016
Sony unveils its new scheme to take over the world, and dubs it the PS4 Pro. Sounds like a suite of photo software, but whatever.
October 2016
Now that we're counting down to release, Sony and its development partners start trying to show us why we should care. Pity HDR can't be displayed without an HDR monitor!

November 2016
It's launch month. Hooray!
Bookmark this page for all the news on PS4 Pro as it happens. We'll be updating with any and all significant new details as when they arrive.