PlayStation 4 Neo finally revealed to the world as PlayStation 4 Pro - out in November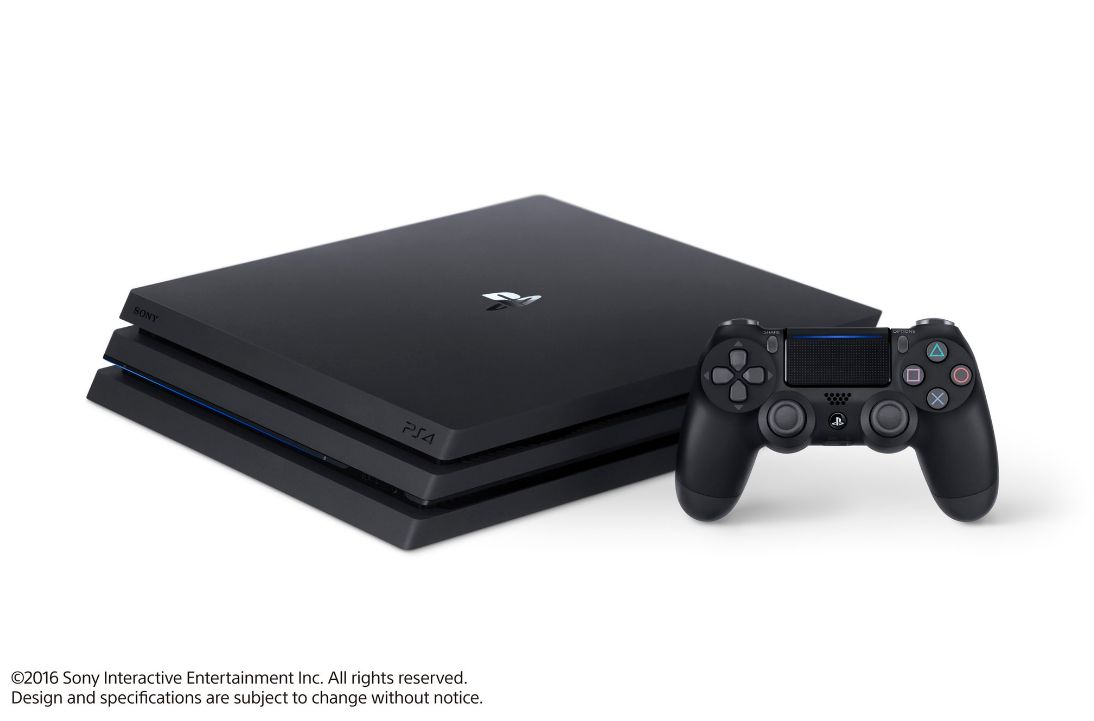 Sony finally revealed PlayStation Neo to the world today. It's called PS4 Pro. It will run you $399 and it is out in November.
During its briefing in New York City today, the firm finally put to bed the rumored specs, the leaked images, the speculation of what "The One" prophesied by the Oracle the console brings to the table compared to the standard PS4.
First rumored back at GDC 2016 earlier this year as PS4K and PS4.5, the console was said to have eight Jaguar cores clocked at 2.1 GHz, 36 GCN compute units at 911 MHz and 8 GB GDDR5 at 218 GB/s.
It was said to support both the current DualShock 4 controller as well as the updated version revealed in August via PlayStation 4 Slim leaks.
PlayStation Architect Mark Cerny came on stage to discuss in his soothing voice the PS4 Pro's ability to stream HDR and 4K content, its faster processor (AMD Polaris), how it can run games at a reliable 60fps in 1080p all tossed in a case with a 1TB hard drive. It also sports the same user interface currently available on PS4.
Here's Sony's blurb:
By boosting the performance and capability of the system architecture including the CPU and GPU, PS4 Pro allows games to deliver graphics with far more detail and unprecedented visual precision. Users with 4K TVs will be able to enjoy all PS4 titles in higher quality, such as 4K quality resolution and faster or more stable frame rates. In addition, PS4 Pro supports 4K video playback to deliver 4K streaming video services such as Netflix and YouTube.
HDTV owners will also be able to enjoy the enhanced gameplay experiences on PS4 Pro, as the system delivers 1080p resolution for all PS4 games and higher or more stable frame rates for some supported titles.
All PS4 systems will support HDR with an upcoming firmware update.
A new Netflix app will be available with the PS4 Neo at launch so that subscribers can watch 4K streaming from the content provider. More than 600 shows and movies will be streamable in 4K from Netflix by the end of the year. It will also stream YouTube videos which support 4K.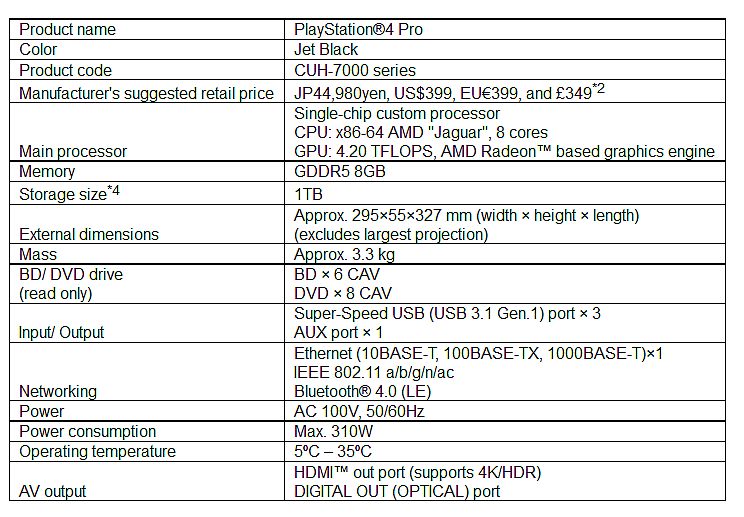 Games such as Watch Dogs 2, Horizon: Zero Dawn, For Honor, Rise of the Tomb Raider and Spider Man were shown along with environments from Killing Floor 2 all in 4K. He also showed the differences between a game running on a standard gaming system, the firm's first-party game Days Gone, and one which supports HDR. The Last of Us was also shown to promote how much better the game looks compared to a standard TV when running in HDR on the PS4 Pro.
Still, even if you don't own an HDR TV, games will still look "upgraded" by boosting the graphics for lower definition displays. Cernyt said the PS4 Pro will automatically output to the best resolution possible, and will play the games at the determined setting.
A number of games have been or will be patched to work on PS4 Pro, so there is no need to buy new versions of the PS4 games you already own. For example, Call of Duty: Infinite Warfare and its pre-order incentive, Modern Warfare Remastered, will support PS4 Pro "out of the box" and Call of Duty: Black Ops 3 will be patched to support Pro.
So, that means every PS4 game title, including those already available and those launching in the future, will run on all PS4 including PS4 Pro. Battlefield 1 and FIFA 17 will support the new console, and Mass Effect Andromeda will be released for the console, per EA.
Here are the specs:
Product code - CUH-7000 series
Manufacturer's suggested retail price - JP44,980yen, US $399, EU €399, and £349
Main processor - Single-chip custom processor
CPU: x86-64 AMD "Jaguar", 8 cores
GPU: 4.20 TFLOPS, AMD Radeon™ based graphics engine
Memory - GDDR5 8GB
Storage size - 1TB
External dimensions - Approx. 295×55×327 mm (width × height × length) (excludes largest projection)
Mass - Approx. 3.3 kg
BD/ DVD drive - (read only) - BD × 6 CAV, DVD × 8 CAV
Input/ Output - Super-Speed USB (USB 3.1 Gen.1) port × 3; AUX port × 1
Networking - Ethernet (10BASE-T, 100BASE-TX, 1000BASE-T)×1; IEEE 802.11 a/b/g/n/ac; Bluetooth® 4.0 (LE)
Power - AC 100V, 50/60Hz
Power consumption - Max. 310W
Operating temperature - 5ºC – 35ºC
AV output - HDMI™ out port (supports 4K/HDR); DIGITAL OUT (OPTICAL) port
As you see in the images above, the new system has the same slanted body design but with three layers of blocks, and it comes with an additional USB port in the rear in addition to two USB ports in the front for connecting additional devices such as the upcoming PS VR headset, out in October.
We'll have more on PlayStation 4 Pro as more details emerge. For now, you can add it to your Christmas Wish List, it'll run you $399 or your regional equivalent. It arrives on November 10 in Japan, North America and Europe.