Here's a look at Pokemon Sun and Moon's Midnight Form Lycanroc being distributed next week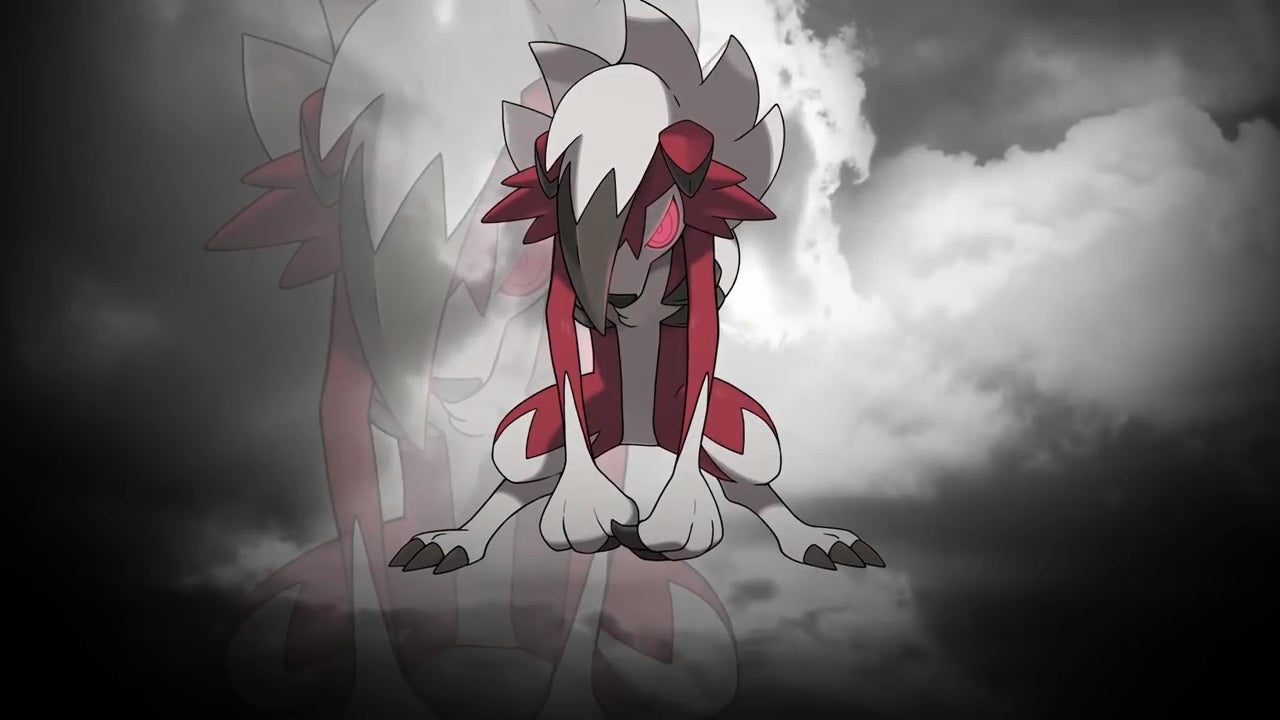 GAME UK and GameStop stores are offering Pokemon Sun and Moon players unique codes for Midnight Form Lycanroc, and now you can get a look at the creature through a new video.
The retailers announced last week it will distribute codes for a special Midnight Form Lycanroc for use with Pokemon Sun and Moon.
This level 50, Rock-type Pokemon will be available at select GameStop stores across the US, and GAME UK from May 15 to June 5.
The Midnight Form Lycanroc has a hidden ability that makes every move in battle hits, for both the trainer and their opponent. He also has a Life Orb that boosts its damage by using up some of his health every turn.
As always, you can download this Pokemon by clicking through the Mystery Gift option from the menu and choosing to receive it via a code, which you will get from visiting either of the stores.
Then, speak to the deliveryman in any Pokemon centre to add it to your team.