Toy brand Tomy has made a plush of Sonic's head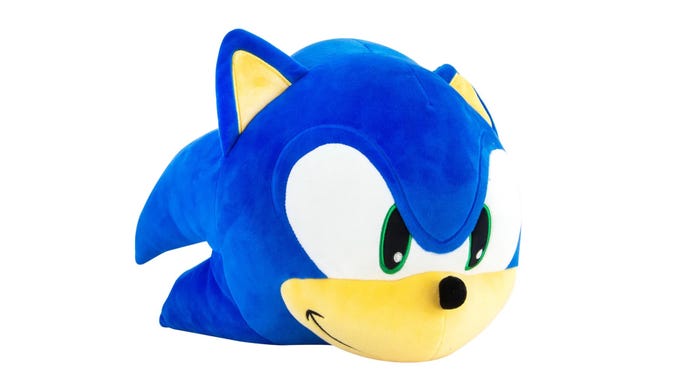 Something for fans to hold and hug when they remember the series hasn't been good for years.

You will soon be able to buy a plush toy of Sonic the Hedgehog's head.
Sega has teamed up with toy giant Tomy to make some products based on the blue blur, including a soft plush of the spiky critter's head.
"Sonic is an all-time classic video game character that has evolved into a beloved lifestyle brand and we are thrilled to bring these amazing characters to fans and collectors around the world through our unique Club Mocchi- Mocchi- brand," said Tomy's director of global brands, Morgan Weyl.
"The signature look and feel of our Club Mocchi- Mocchi- items will even turn Sonic's quills into the most huggable quills ever!"
Sega of America licensing manager Michael Cisneros added: "Tomy has a long-standing reputation for high-quality plush toys not only in the industry but is well revered with Sonic collectors as well. We're thrilled to re-partner with them to create this unique line for Sonic the Hedgehog. Fans have embraced Sonic in so many different mediums, and these super-soft, Club Mocchi-Mocchi- plushies will be ones they can hug and cherish for years to come."
This seems to be part of a licensing push for Sonic, likely for the hedgehog's 30th anniversary. In February, a Lego set based on the Sega icon was revealed, while a new animated series called Sonic Prime is set for Netflix in 2022.