PlayStation VR Worlds bundles five experiences from SCEE London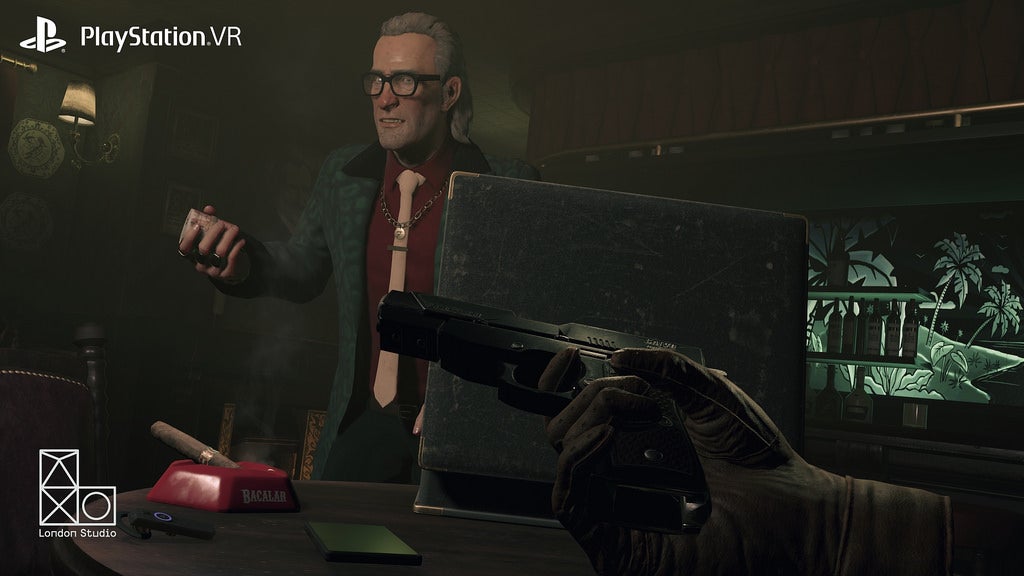 A couple of PlayStation VR demos make their return in SCEE London Studios' next release.
PlayStation VR Worlds is a collection of five virtual reality experiences for - you guessed it - the PlayStation VR headset.
Although a couple of the included scenarios will be familiar to those who have tried the tech at events over the past few years, the finished products are weighties than these "snapshots", according to an announcement post on the PlayStation Blog.
The London Heist is a gangland thriller designed for PS Move but playable with a DualShock 4, in which players attempt a robbery - asn escape. Into The Deep has players descending, uh, into the deep to experience beautiful marine life and also abject, pants-wetting terror. (I've played the prototype of this and it was amazing.)
VR Luge sounds like the safest way to experience the illegal street form of this extreme sport, including sliding under trucks and such. Danger Ball is a futuristic sport of some kind, where each player has unique abilities.
The last bundled experience is called Scavenger's Odyssey, and is described as a "cab based sci-fi adventure", in which you pilot an agile ship on the hunt for ancient treasures, shooting aliens as you go.
No release date yet but "alongside PlayStation VR in October" seems a safe bet. Here's a delicious trailer: