PlayStation E3 2018: Death Stranding, Spider-Man, Ghost of Tsushima, Control, more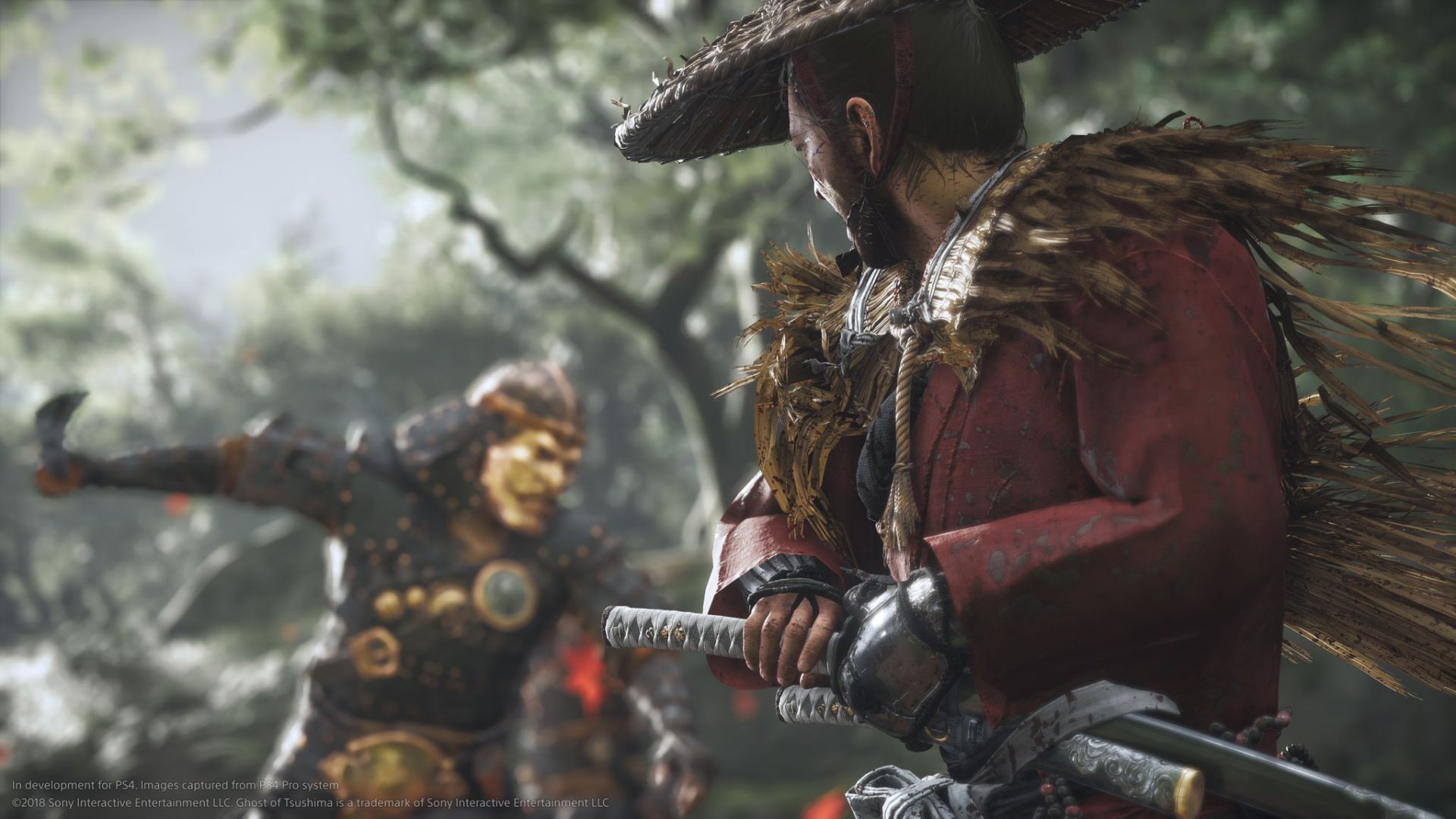 Sony has shown gameplay of Death Stranding, Ghost of Tsushima, Spider-Man and more at today's E3 2018 showcase.

You can watch a recap of the whole event below. It got off to a shakey start, but we did get everything promised; gameplay of four highly anticipated titles and a sprinkle of new releases.
Update: Sony kicked off the party with Gustavo Santaolalla smashing out some banjo tunes from The Last of Us 2. Our next look at Naughty Dog's game focused on Ellie, some smooching and then a whole lot of absolutely brutal violence. You need to watch it, right now.
Next up was Ghost of Tsushima, once some random bloke had finished playing his pipe. Our first look at gameplay for Sucker Punch's game looked absolutely stunning, with horse riding and combat giving off a distinctly The Witcher 3 vibe.
Remedy's latest game, Control was also shown, and it looks a lot like Quantum Break.
More exciting was Resident Evil 2. A full remake of the classic and yes, it's out January 25. Yep.
If for some reason you haven't seen enough of Kingdom Hearts 3, that also had a new trailer shown off.
We finally got to see Death Stranding gameplay, even if the majority of it was Norman Reedus walking around and carrying stuff. We also got confirmation it stars Lea Seydoux. Eating a crunchy tiny baby thing. Urgh.
There was also a little tease for Nioh 2.
Finally, Sony ended the show with a long look at Spider-Man facing off against Electro, Scorpion, Vulture and Rhino. There was combat and swinging, and plenty of cutscenes.
And that was it. A relatively short show from Sony with explanations or details such as release dates.
Original story: But what to expect? Sony has said that it will focus on four big upcoming games; Hideo Kojima's Death Stranding, The Last of Us Part 2, Spider-Man and Ghost of Tsushima.
While we'll be getting big reveals on those there's sure to be some more announcements and surprises - there's certainly a bunch of third-party titles that we haven't seen at E3 yet (Square's The Avengers Project for one) and with a wealth of first-party studios, Sony's almost guaranteed to reveal a number of new titles.
Will it also mention next generation technology now that Microsoft has confirmed it's working on new Xbox consoles? Maybe...