The Last of Us 2's new gameplay footage shows the possibility of happier times - and then spills blood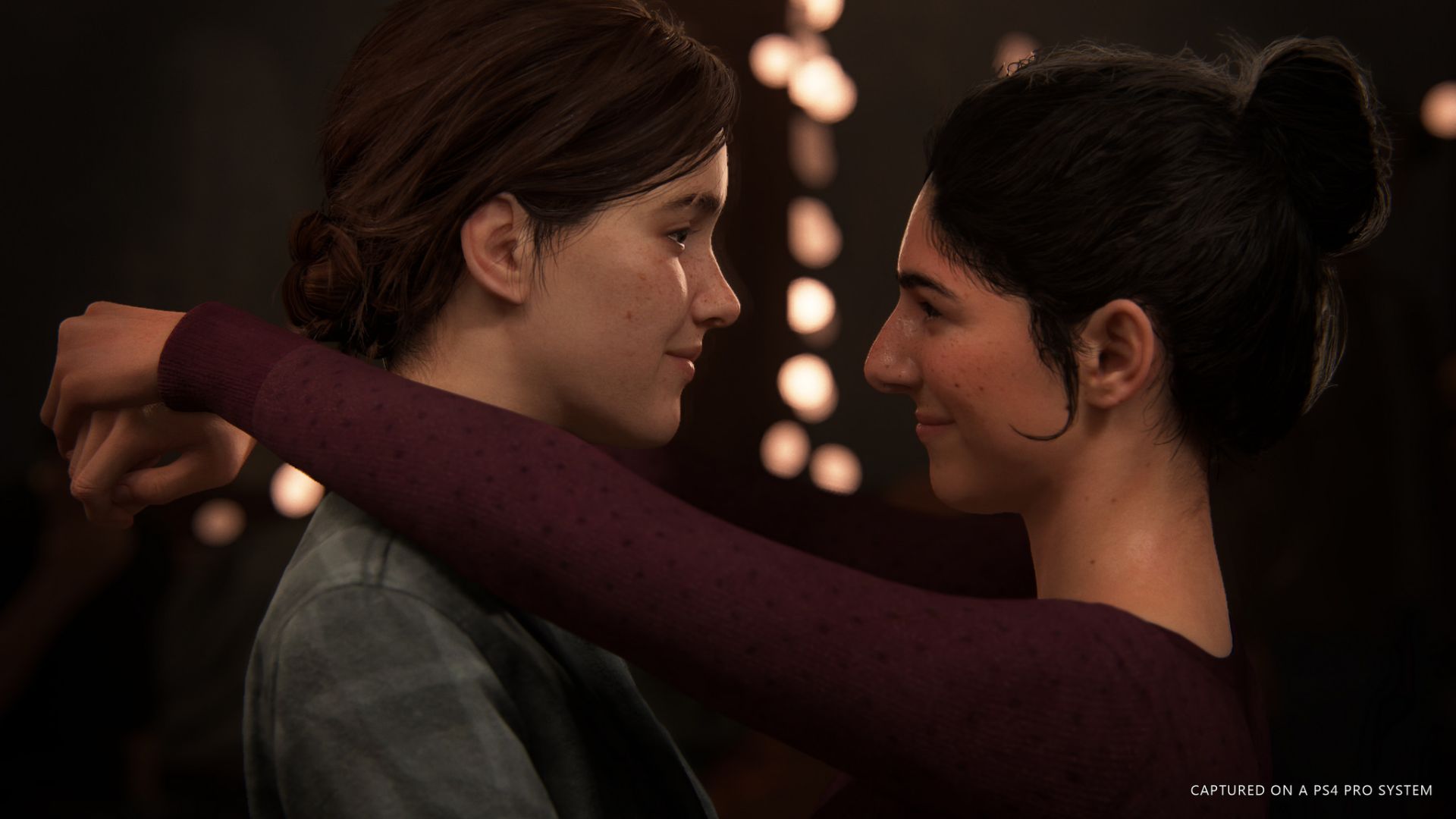 The Last of Us 2 - a strong contender for the most anticipated PS4 game - finally has some gameplay footage to show.
During Sony's E3 presentation we were shown a new trailer for The Last of Us, showing Ellie at a dance with her friends. It seems like some remnants of society have returned, even if we know the rug is about to be pulled out from under us.
It's...extremely sweet, on some level (Ellie gets to enjoy a little romance, kissing another young woman on the dance floor, which we're very much here for), but with a mounting tension, since we know what we're in for with The Last of Us.
And then, boom, gameplay footage! This opens with Ellie stabbing a guy to death - it looks like she'll be the main protagonist of the game, with Joel nowhere to be seen, only alluded to.
The sequence shows Ellie sneaking around, taking in the sights, and eventually coming across a man being hanged and stabbed. This game is going to be grim. There's minimal UI, letting us appreciate the environments fully. Eventually Ellie pulls out her bow and starts stalking bad guys through a dilapidated parking lot, taking them out one by one - until she gets spotted and the combat gets more vicious, with Ellie taking apart enemies at close range with her axe.
A chase breaks out as Ellie flees from her enemies, who signal to their people with a whistle. Soon she's surrounded, and crawls under a truck. The animation is amazing, and the game seems very contextually reactive - there's no sign of Ellie being railroaded, although the demo feels a bit manufactured just by virtue of how much of what we see feels like a set-piece.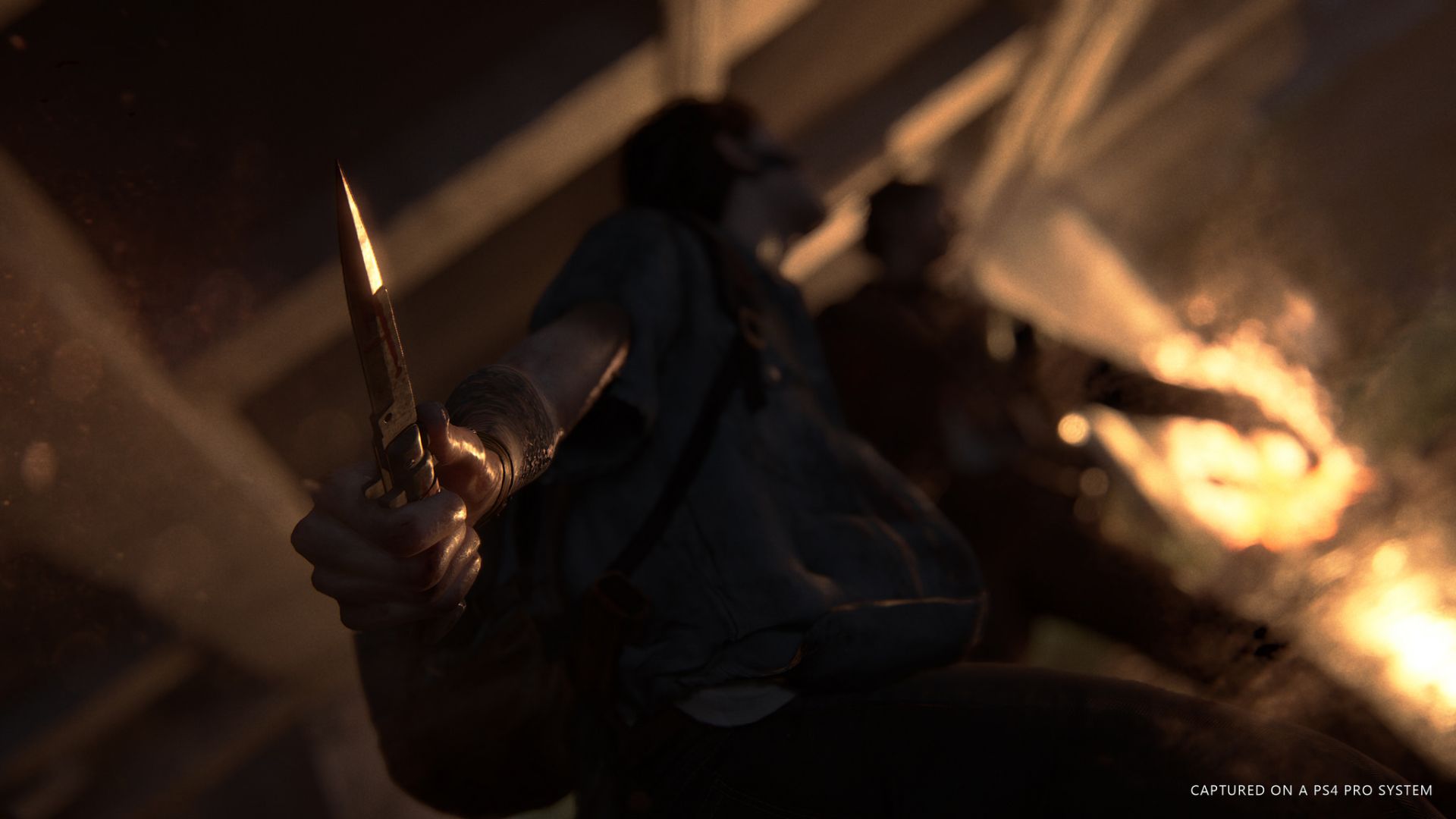 It ends up cutting back in on that kiss. We hope Ellie gets to have some more happy moments in the full game.
This is the first we've seen on the game since last October's new trailer. The original trailer is something we still revisit, too.
The Last of Us 2 was about half done last December. It seems to be coming along nicely, although we still don't have a release date.
Keep an eye on our E3 conference time guide for all the upcoming conference times and stay on top of all the big E3 2018 announcements.