Microsoft is already working on new consoles and new ways to stream games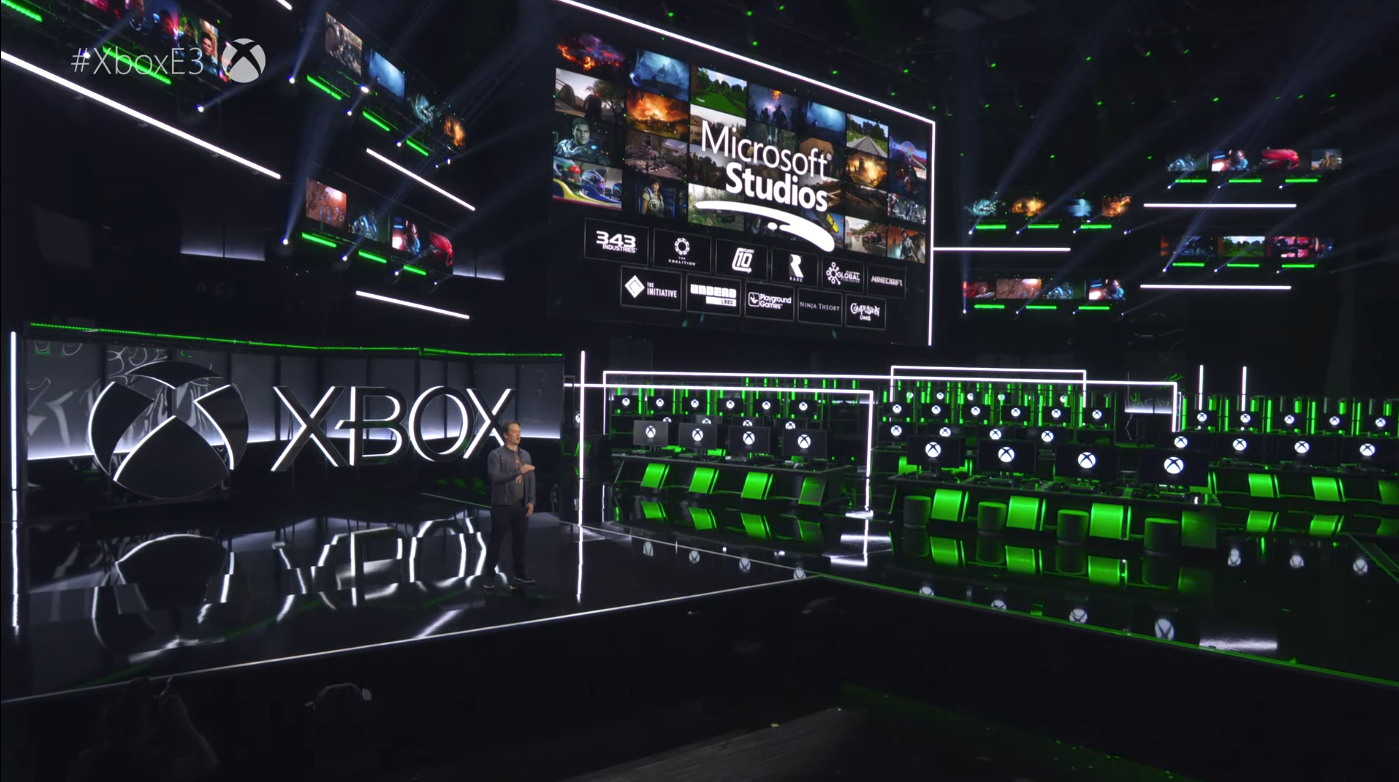 Amid all of their game announcements, Microsoft let out some interesting tidbits about the future of Xbox during their E3 conference - and hinted at the possibility of multiple consoles being worked on.
Their presser was chock-full of game announcements and trailers, including a new Forza Horizon, new Halo, new Gears, and updates on Crackdown and other titles. The Xbox One's next year-or-so is looking pretty healthy.
But towards the end of their presentation, Executive President of Gaming Phil Spencer talked about the future of Xbox, and what that might look like.
"The world of gaming is on a historic growth path", Spencer told the crowd. "In this significant moment, we are constantly challenging ourselves. Where can we take gaming next. Our answer? We commit and harness the full breadth of our resources at Microsoft to deliver on the future of play."
Spencer promised that Microsoft is working on 'Microsoft AI', new AI systems that will make games more "rich and immersive" in the future. This is great, but it was what he mentioned next that really has us excited.
Microsoft's cloud engineers are currently working on a new game streaming network, which Spencer says will allow for "console quality gaming on any device", including mobile devices. "We are dedicated to perfecting your experience everywhere you want to play, on your Xbox, your PC, or your phone", he announced to cheers.
More exciting still, the next generation of Xbox consoles are already being worked on. Microsoft's hardware team "is deep into architecting the next Xbox consoles, where we will once again deliever on our commitment to set the benchmark for console gaming."
That's right, consoles plural. If we had to guess, Microsoft could be working on an Xbox dedicated to streaming alongside and a proper 'next generation' Xbox that is more powerful than the Xbox One X.
We're unlikely to hear anything official from Microsoft on this for a while, but you can bet that every interview with Phil Spencer out of E3 will ask him about this, so it's possible that something extra will slip through.
Keep an eye on our E3 conference time guide for all the upcoming conference times and stay on top of all the big E3 2018 announcements.