Pathologic Classic HD arrives digitally on PC this fall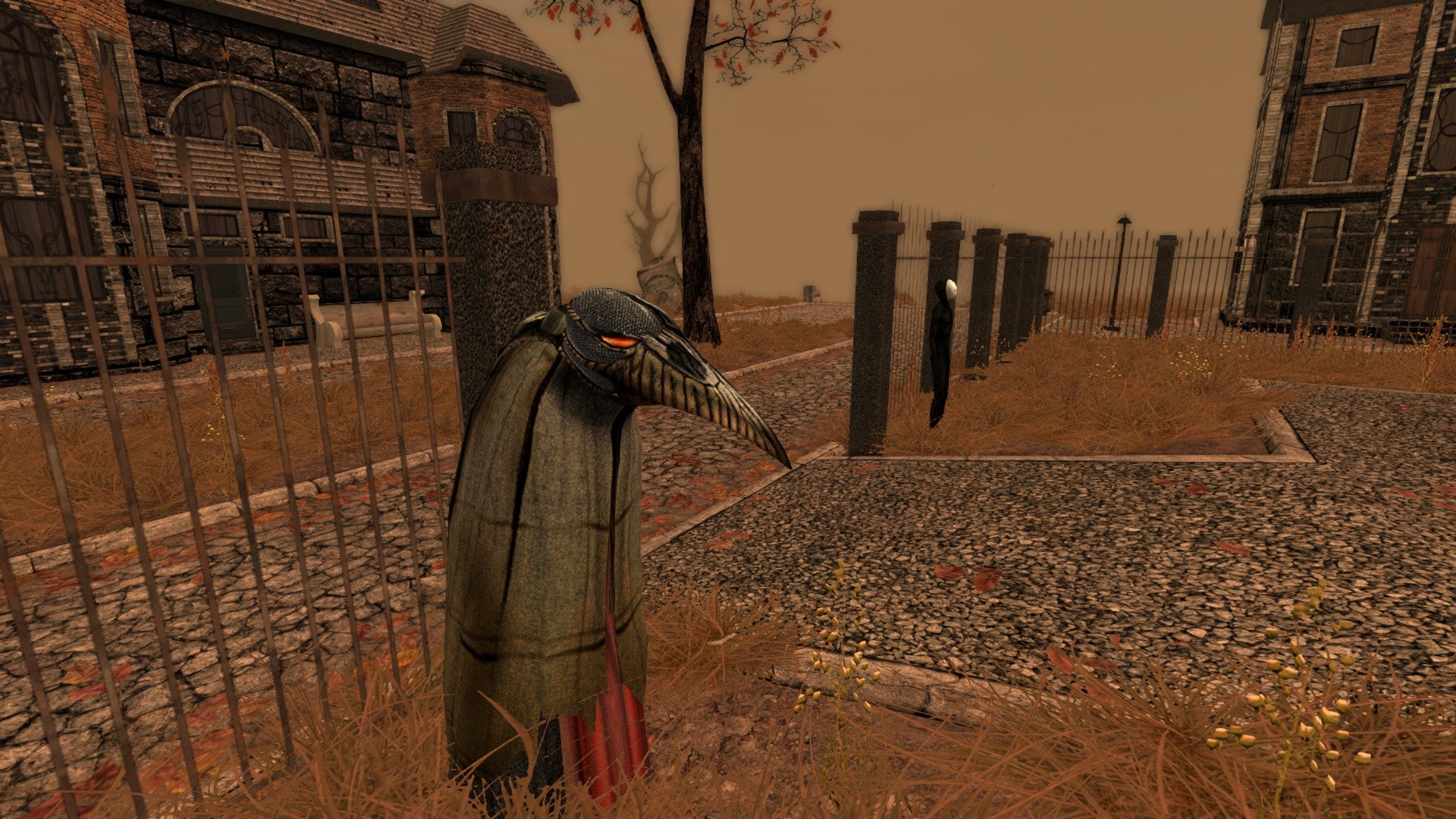 The original Pathologic has been give a bit of spit and polish and will arrive on Steam, GOG and Humble Store sometime this fall.
It will also be made available for Mac, iOS and Android.
This isn't the Pathologic remake which was successfully funded on Kickstarter, by the way. It's the original game, only it looks a bit more modern from an aesthetic standpoint.
Ice-Pick Lodge worked with Gambitious Digital Entertainment and General Arcade to bring the fully remastered version of the game to Steam, GOG and Humble Store for the first time.
If you are unfamiliar with the title, here's some background:
"In Pathologic players embark on a dark journey to explore a remote town built upon old tanneries and butcheries just as a mysterious and deadly disease breaks out. Whilst the disease can be identified by physical symptoms, its roots and origins remain mysterious. The disease is highly infectious and deadly. It affects the neural and the blood-circulating systems, crippling both body and mind. To fight this epidemic local authorities send three agents, one of them a learned doctor, to access the situation and determine the best course of action.
"Along with the authorities' agents two volunteers find their way through the town along with the learned doctor, who goes by the name of The Bachelor. One of them, The Changeling, is a strange girl who believes she can heal with her hands, and the other, The Haruspex, is a talented amateur who's fond of experimental surgery. Taking on the role of one of these doctors, you'll explore the town, its weird traditions, and the complex relationships of its inhabitants. You will only have twelve days to defeat the invisible enemy called the Sand Plague.
"You cannot shoot, barter nor reason with this enemy, and only one thing is for certain; you can't save everyone."
Pathologic Classic HD will not only feature updated graphics and effects, but it also features a revamped English script, brand new re-recorded voice-overs and reinstated dialogue.
A release date hasn't been announced, but we do know it will run you $12.99/£9.99/€12.99.
Meanwhile, the remake of Pathologic is slated for release on PC, Mac, Linux, PS4, and Xbox One in November 2016.